---
The Nursery
---
When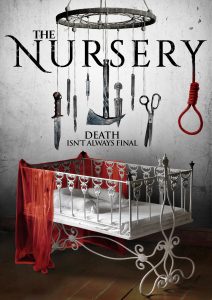 Ranae (Madeline Conway) agrees to babysit for a family with a tragic past, a run-of-the-mill Saturday night quickly turns into a confrontation with unspeakable horror.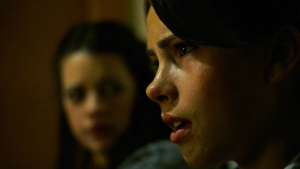 Directed by Christopher A. Micklos and Jay Sapiro 'The Nursery' is a low budget flick with a solid classic horror feel. When Ranae begins to realize something isn't right in the house she's babysitting in but her friends come to support (though skeptical at first). It isn't long before Ranae begins having nightmares and visions of a horrifying nature. And hellish revelations begin to unfold.
The film manages to capture how eerie babysitting really can be. Reminding me personally of how being alone in a strangers house can certainly be a terrifying experience. Especially with the added responsibility of caring for a child that isn't your own.
Official Trailer: CLICK HERE
Though the film is low budget it does a really good job of providing the audience with jump scares aplenty (one of which I fell for – normally I am really good with calling it out). The audio and visuals are smashing through as something noticeable to applaud. The film's score manages to keep the audience on the edge of their seats and is truly original. The lighting effects are normally something a lower budget production misses, but 'The Nursery' gives a real terrifying atmosphere throughout the film which adds to the entire feel of the movie.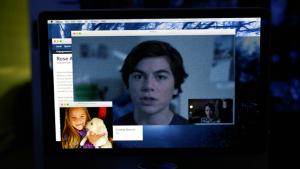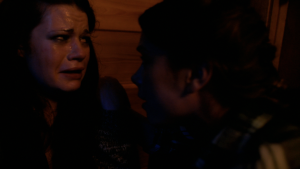 There are moments the audience are left feeling a little uncomfortable. For me, as a parent seeing [SPOILER] the dead baby is something that made me want to look away, and though I found it uncomfortable I found it brave from the directors to show what they did. It is a horror movie designed to bring your real life fears into reality in a safe environment.
Acting is solid throughout, which again is another pleasing addition as with the indie circuit it can often go the other way.
If you're looking for a dark horror film on the indie scene you could do a lot worse then checking out 'The Nursery". The directors are a fresh talent that I would be interested in seeing how as filmmakers they develop and this is a solid first attempt at tackling a horror film that I am sure others will enjoy!
2.5 / 5   GRUE MONKEYS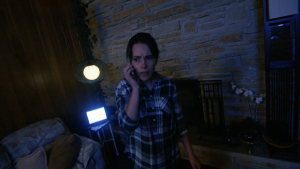 You can watch the film on Itunes, Google Play, Amazon Video.
Or visit –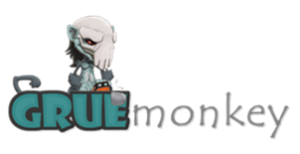 ---