---
Lin Shaye to star in Get Gone!!
---
Get Gone is a new horror film that's about a masked slasher who dispatches innocent victims in the deep woods of the Pacific Northwest. The film will be seeking international distribution at the Cannes Film Festival in May. 
.
.
Filmed entirely in Cascade Locks, Oregon, the story follows a group of Internet hoax busters on a team building retreat led by a local outdoor guide. Things go sideways when the hoax team crosses paths with the backwoods Maxwell family who's currently warring with a drilling company. And once the hoax team's hidden agenda comes to light, things get much worse.
.
.
Written, produced, and directed by Michael Thomas Daniel. Starring Lin Shaye, Bailey Coppola and Emily Shenaut. Produced by DJ Dodd from his Future Proof Films banner with Sweet Nelly Productions. Executive producers are Emanuele Moretti, Joseph Shelley, and Michael Cowan. 
.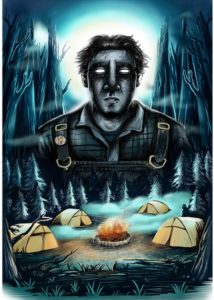 ---