Grue's Celebrity Picks: Sonja O'Hara
---
Grue's Celebrity Picks: Sonja O'Hara
---
Sup my Grue-ling's! Time for another Grue's Celebrity picks, where celebs from all areas of entertainment share their top 8 horror flicks. Cause, ya know, celebs love horror too!
Today we have someone who is not only a groovy actress but who also happens to be a director and writer. Triple threat gal!
I speak of the beautiful and talented Sonja O'Hara, the actress, writer, co-director, and co-creator of the pilot Doomsday, which was chosen as one of 60 official selections (out of 3,500 submissions) to screen at the New York Television Festival. Not bad, you go girl!
Doomsday, from the award-winning filmmakers behind the 2015 feature film Ovum (Boston IFF Indie Spirit Award), is a surreal digital series (Think Martha Marcy May Marlene meets The Leftovers) which chronicles the daily lives of the residents of Yesterday's Promise, a millennial cult in the Catskills and explores the gray area where youthful idealism evolves into deadly extremism. No, it's not based on the Trump Protestors.
What? Too soon?
Anyhoo, below you will find my new crus…er…Sonja's top 8 fav horrors!
Enjoy!
---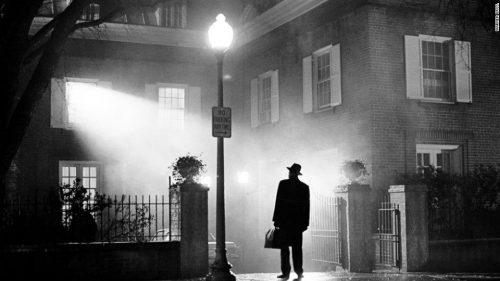 1. The Exorcist (original)
What isn't there to love about a demonic, vomiting child in a baby doll nightie? This was such a pivotal film for me growing up. I think I practiced Linda Blaire's possessed-crawling-down-the-stairs signature move a thousand times, which would completely disturb my older brother. What a brilliant performance!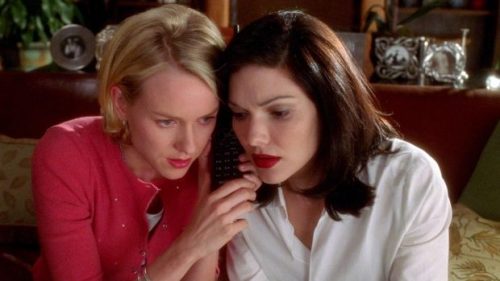 2. Mulholland Drive
Does this officially count as a horror film? I'm a massive David Lynch fan. I have definitely watched this film more than any other movie of any genre. Fun fact: I foolishly decided to watch Mulholland Drive for the very first time the night before I moved to LA as a twenty-year-old actress. Terrible idea. I had nightmares my entire first week in Hollywood!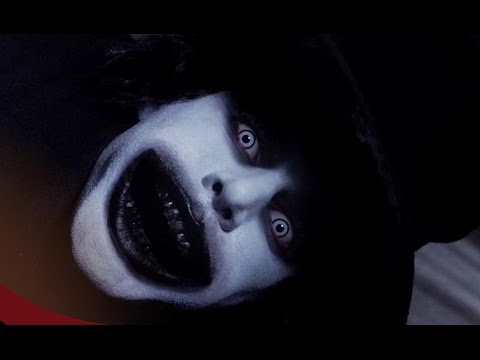 3. The Babadook
This is one of those recent gems someone suggested that I see, and I just immediately fell in love with it. Dear God, there's something so innately sinister about children's books, isn't there?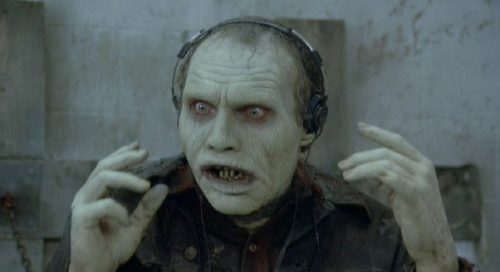 4. Day of the Dead (directed by George A. Romero)
A total classic! I've always been a huge fan of Lori Cardille's epic performance in this, and this year I got the chance to finally work opposite her in my new TV series Doomsday. She plays this broken detective in the second episode and is just so wonderful. A truly lovely woman!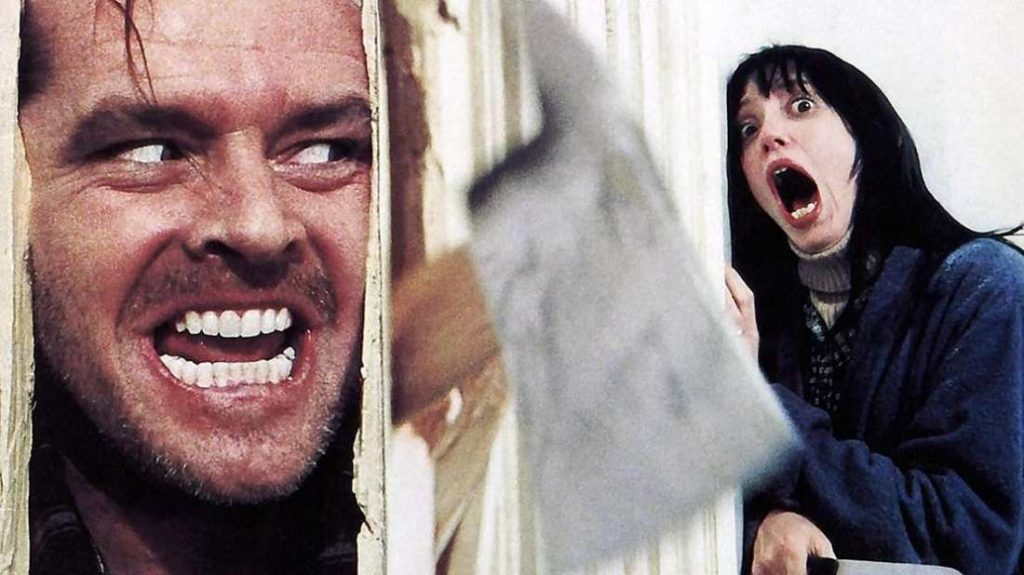 5. The Shining
For some reason, Jack Nicholson's character in this is the first image that pops up in my head when I think of what a "professional writer" looks like. It's hysterical, but whenever I sit down at my MacBook to write, I always feel like Jack's character is my muse. I don't know what that says about me!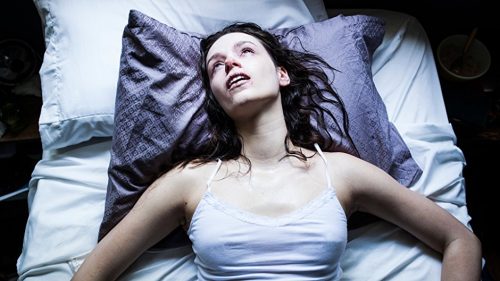 6. Starry Eyes
This is another indie horror that I'm OBSESSED with. Obviously, from my previous answers, you can tell I love Hollywood themed horrors in general, but this one is so unique. We all know the desperate-wannabe-actress trope, but Starry Eyes is so demented and original and gorgeously shot. A must see!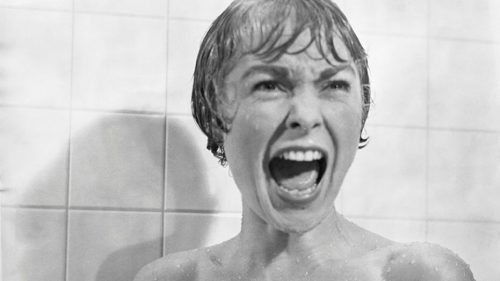 7. Psycho (Original)
Anthony Perkins' performance is one of my favorite ever. There's nothing that I can say about the shower scene that hasn't already been reiterated in a billion think-pieces, but the whole thing is a masterpiece.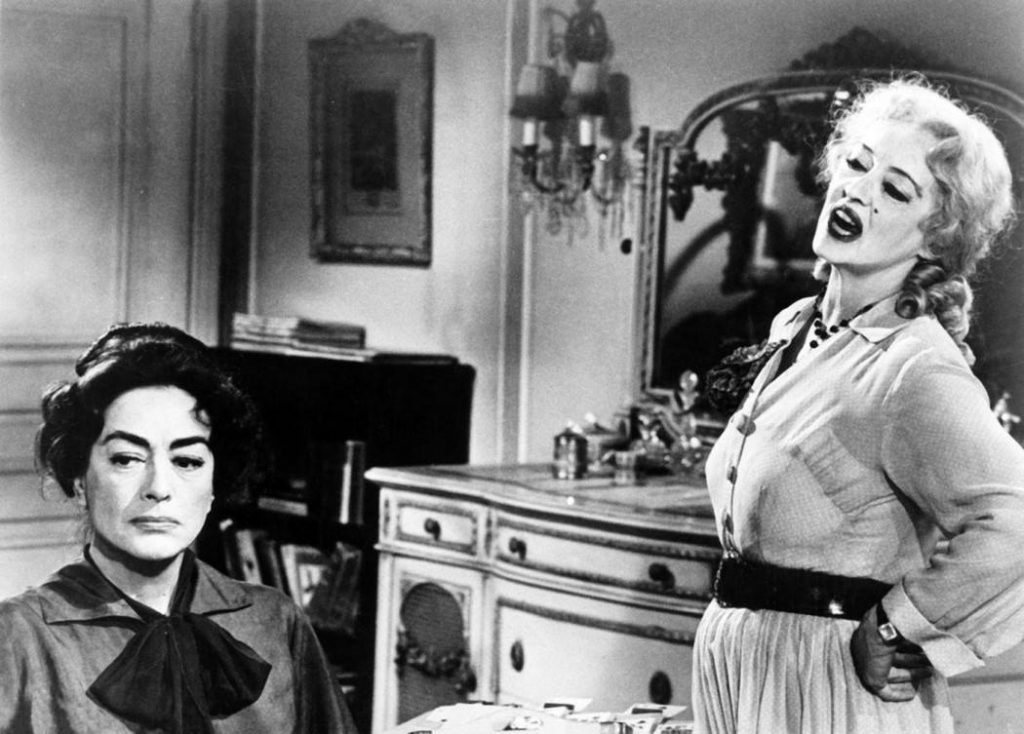 8. Whatever Happened To Baby Jane?
I read somewhere that it's affectionately known as a "Hag Horror", which just cracks me up. Plus Bette Davis is a total goddess.
---
Be sure to keep up with Sonja and her projects via her social media, the girl is about to go red hot!
---