---
Personal Demons New Artwork!
---
We can exclusively reveal some exciting new artwork from 'Personal Demons'. A new film was written and directed by horror legend Brinke Stevens.
Plot: Pandora's party-girl lifestyle lands her in rehab… again. The actress becomes tabloid fodder, and producers are reluctant to hire her. The sole role she's offered is in a low-budget horror movie. When her aunt dies, Pandora inherits a Victorian mansion and retreats there to study her lines. It seems that Aunt Elinor dabbled in magic, according to a local yokel. A mysterious incantation in the script unleashes a vengeful demon. He's hell-bent on seducing the not-so-innocent Pandora, who can resist everything but temptation. With the help of her dead aunt, Pandora desperately fights for her sobriety, her sanity, and ultimately her very soul.
The movie has been scooping awards left right and center on the film festival circuit.
Starring;
Brinke Stevens
,
Linnea Quigley
, and
Debbie Rochon
Written By
Brinke Stevens
and
Ted Newsom
Produced By
Joe Castro
,
Steven Escobar
and
Brinke Stevens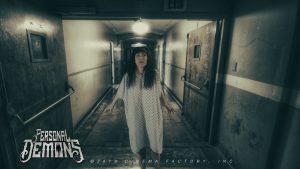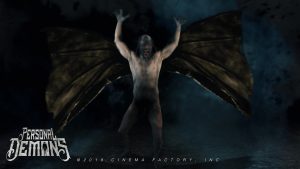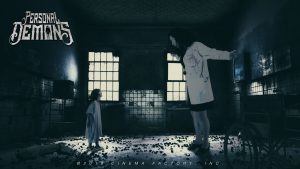 Check the film out on social media:
---