---
Andrew E reviews 'Slice and Dice'
---
Here at Gruemonkey we are delighted to be given an advanced screening of 'Slice & Dice'.
Gruemonkey's Andrew E sat down to watch, and here is what he thought!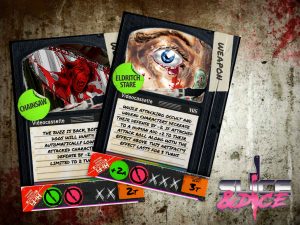 Some of you may remember the brilliant short film "The Crossing" we reviewed earlier this year (that I loved, and raved about), THOMAS HALEY who directed the latter is back with his new movie "Slice & Dice". The film is based on the soon-to-be-released strategy board game of the same name. This short fright-fest, stars Brooklyn Haley (The Crossing), Maria Olsen (Percy Jackson and the Lightning Thief, Paranormal Activity 3), Elissa Dowling (We are Still Here, Tales of Halloween), Jessica Cameron (Truth or Dare, The Listing) and a star-studded cast of genre names.
---
Find out what I thought below…
What an exciting 9 minutes! I mean I don't normally get invested in shorts as they rarely hold my attention. Slice and Dice 100% held my attention.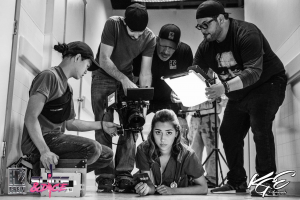 The Story…
Before we start can I just say, THEY PACK ONE HELL OF A LOT INTO 9 MINUTES!
The movie is focused on a card game between two women. We are then shown the real-life versions of what this card game means/represents. This particular game takes its audience to see one of the young women playing on a shift at a hospital. Things begin to unfold that make this movie a true horror short classic. There are some incredibly intense fear building scenes as Brenda (Brooklyn Haley) begins to journey through her hospital of hell. The film is beautifully shot, Thomas Haley has an incredible eye for filmmaking. We all know you can't just plonk a camera and press record and create something great. It is clear Thomas has spent some serious time thinking about the visual style and approach to his movie – with great success! The film is slick and crisp and pulls off some lovely shots that make it stand out. This short is around 9 minutes in length and it manages to execute everything a normal full feature aims to pull off; introducing the concept (card game of Slice and Dice), character introductions, scare scenes, chase scenes, and the final girl fight scenes.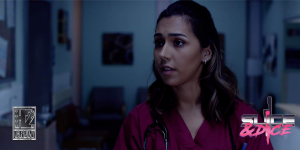 Stars of the movie?
Thomas Haley is well connected. I mean what a cast! There are some incredible people performing in this film. First up, and here at Gruemonkey we love him (by we, I mean me); the stunning Charles Chudabala – though his character is small, it is played beautifully by one of the most beautiful actors with the kindest hearts in Hollywood.  I was thrilled to see the un-stoppable Maria Olsen who's performance in the recent ' I Spit on Your Grave; De Ja Vu' still haunts me (in a brilliantly portrayed way) to this day.  Maria plays a patient in the game who delivers on the serious scares and does so effortlessly being the pro she is, and her line delivery…."nurse" sends shivers down my spine let me tell you, all the cast do a great job!!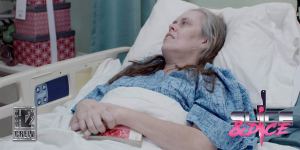 Our leading lady is Brooklyn Haley. Brooklyn is unstoppable in her performance as she romps through the horrid hospital. As her game unfolds we see the variety of Brooklyn's talent, from calm and engaging to scared and terrified to fun and comedic. What a lovely role for someone to undertake and Brooklyn delivers it with grace and conviction that lights up the screen.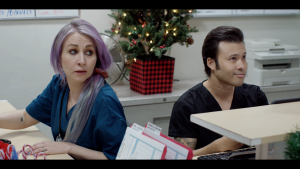 Without giving too much more away, I and the entire team at Gruemonkey recommend checking this movie out. This film already has and will continue to swoop up awards at festivals…
Check out this wicked masterpiece! There is plenty of meat on this to produce many more sequels, send them my way!
Follow the film on Facebook – Click Here
---
View the movie poster below!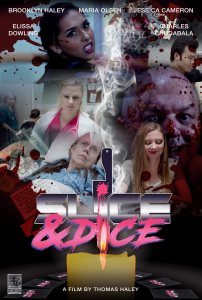 ---