Andrew E interviews Chris Jehnert (Teacher Shortage).
---
Andrew E interviews Chris Jehnert (Teacher Shortage).
---
Hello Gruelings, Andrew E sat down to chat with a multitalented (and very beautiful) actor, musician, performer and all-round nice guy Chris Jehnert. We chatted about his new movie (coming soon) called 'Teacher Shortage' that also stars the legend that is Brinke Stevens!
Here is our little interview:
Andrew E: Can you tell me about "Teacher Shortage"?
Chris Jehnert: Of course! So "Teacher Shortage" is about the English Department at Prescott High! They are having their annual English Department Development meeting over the weekend, and the way they do it is with a dinner party, some games, and some lesson planning. However, this year someone had begun killing off the department!

---
Andrew E: What was the hardest bit about filming?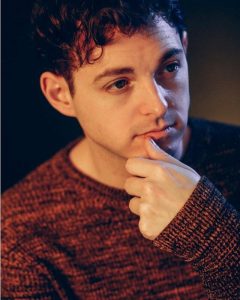 Chris Jehnert: Well that's a hard one for me because when you get to work with an awesome team like this on something you love so much, none of it feels too hard haha! I would say the hardest part for me was my first three days of shooting were overnights and more action-based, so from 10pm – 7am I would be running around crying and fighting haha!
Andrew E: Tell us about your character?
Chris Jehnert: I play Ryan Billings! He is a first year English Teacher! Ryan is kind of reserved, slightly naive to the ways of some of the other teachers, and cares a lot about making a difference for the kids he is teaching! He likes to go above and beyond for his career, but without seeking recognition for it. He is a tad shy, and has his own slew of secrets!
Andrew E: Horror films can often have some intense things to film, were there any moments that you struggled with?
Chris Jehnert: There weren't that many moments where I felt a struggle, The most intense moments are my favorite things to shoot, One scene we shot (I won't explain too many Spoilers), we did at the end of an overnight and so being so tired, and trying to get the shot before the sun is coming up and such, that stuff can kind of be a struggle!
Andrew E: Can you tell us any behind the scenes moments from 'Teacher Shortage' that was fun?
Chris Jehnert: The whole cast/crew for this one was fun, so it's hard to limit it to one! One of my favorite memories from this shoot was that I found and fell in love with a stray dog who walked up to our set one morning and while we searched for its owners, I got to spend my off time loving this dog! Also finding out that Kaylee Williams and I are PERFECT roommates was a fun time!
Andrew E: The film also stars the iconic horror 'Scream Queen', Brinke Stevens. Did you get to work with Brinke? – If so what was that like?
Chris Jehnert: I didn't get to work with Brinke myself, although I've seen pieces of her scenes and she is incredible as usual! But I did get to work one on one with Tamara Glynn (Halloween 5), and so that had me a little giddy! She is a sweetheart, and a dream to work with, and so talented, I was very excited to shoot our scenes!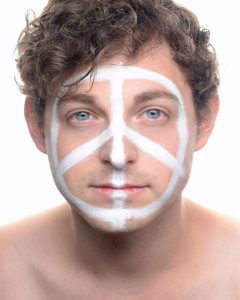 Andrew E: I can see you do singing, social media influencing and acting – what is your favorite?
Chris Jehnert: It's definitely not something I could pick a favorite in haha! Music has always kind of been my home, so if I had to choose I'd probably go down that path, but Music, Acting, Dance, all of these expressions through different artistic mediums are something I couldn't choose between, that's why you'll see me randomly doing any type of project!
Andrew E: You have worked in LGBTQ+ films, do you think there should be greater representation of LGBTQ people in horror?
Chris Jehnert: I definitely have worked on some LGBTQ+ Projects! I absolutely think there should be more representation in general in Horror. I think currently things are going in that direction, but I think it's super important that film/tv is a showcase of the world, and we are all in this world, so when it comes to the horror genre, I feel no different. I think diversity in the industry is just as important now as ever, and I hope that the representation continues to grow!
Chris starred in the LGBTQ+ web series 'Disposable Teens', check out episode 1 below.
---
Andrew E: Now you have completed a few horror titles, would you keep making scary movies? Perhaps become a Scream King?
Chris Jehnert: The thought of it has me blushing haha! I would do as many horror films as they would cast me in. Horror is my favorite genre, it holds a very special place in my heart and it's something I love to be a part of! So if anyone out there asks me to accept the place as a scream king, I will gladly wear that crown!
Andrew E: What is next for you? What can people see you in?
Chris Jehnert: Well "Teacher Shortage" should be dropping a new trailer soon and hitting festivals, so that's definitely a good place to start! My film "Trailer Park Princess" is currently available on Youtube! "Final Cut" just became available to stream! I have two short films, "A Single Evening" & "No Game Like Foxes" hitting festivals in late 2019/early 2020! And My album is releasing next year, so my first single is currently out, "Welcome to the Hollow" is on Spotify, Itunes, Apple Music, Etc, and the video is out on Youtube! My next single drops in a couple of months and the album drops next year! I also tour the world with "Larger Than Life: The Ultimate Boyband Tribute", so if you like boybands and want to come party 90s style with me, come check out our shows! Our tour schedule is on my Instagram!
---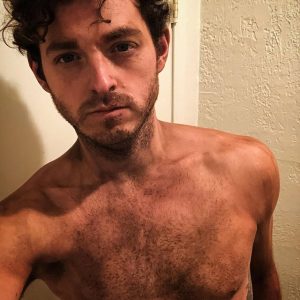 Andrew E: Where can people follow your work?
Chris Jehnert: I love social media, so following me @ChrisJehnert on Instagram is best! My Youtube & Facebook are both /ChrisJehnertMusic! Feel free to follow any and all of it, and reach out anytime!
Andrew E: I hope people follow you as you have lots going on and you are a real talent. Before we say goodbye, I have some quickfire questions and i will let you go…
Chris Jehnert: Ready as I ever will be. And thank you so much for the chat, I enjoyed it.
---
Quickfire Round:
Andrew E: What scares you?
Chris Jehnert: Failure
Andrew E: What film last made you jump?
Chris Jehnert: "Joker"
Andrew E: What film last made you cry?
Chris Jehnert: Not a film, but an episode of "Buffy the Vampire Slayer"
Andrew E: Celebrity crush?
Chris Jehnert: Overall: Sarah Michelle Gellar or Mandy Moore. Kind of actual crush: Ben Baur
Andrew E: Who is the best person to follow on social media?
Chris Jehnert: Anyone with a good set of Memes!
Chris's new single out now, it's an amazing song! – 
---
Teacher Shortage (OUT SOON).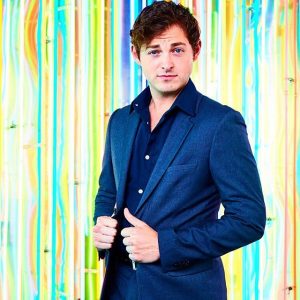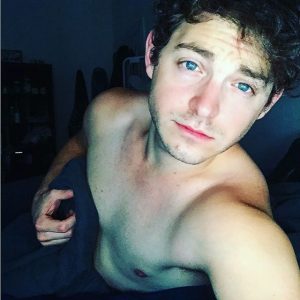 ---