---
A Krampus Carol drops a trailer!! Move over Santa!!
---
The Krampus Carol is written and directed by Jake Zelch. Co-written by

Aaron Yorgason

. Starring: Helene Udy (My Bloody Valentine), Brinke Stevens (The Slumber Party Massacre), Luc Bernier (Shriek of the Sasquatch), Dawna Lee Heising (Garden Party Massacre), Donna Hamblin, Erin Felts and Dalton Cash as Krampus.
.
.
On a cold, dark, snowy Christmas Eve we find Ben & Sarah Hamilton, a very unhappily married couple planning to spend their last holiday together before separating, but this plan quickly changes as a simple dispute escalates into a full-blown physical fight, which leaves Sarah dead by the hands of her Husband. After dismembering and disposing of the body, Ben believes his nightmare is over, but in fact, his nightmare is just beginning as a spirit comes to him and reveals that he has awakened ancient evils from pre-Xmas folklore. Now, Ben must fight to survive or die at the hands of an organ-stealing witch, cannibalistic elves and the ultimate demon of Christmas – Krampus.
.
.
.
.
The Krampus Carol – (2018) Theatrical Trailer #1

After murdering his wife on Christmas Eve, Ben Hamilton is visited by ancient evils from a much darker side of X-Mas.The Krampus CarolStarring Luc Bernier, Helene Udy, Donna Hamblin, Dawna Lee Heising & Erin Felts with Brinke StevensWritten & Directed by Jake ZelchAlso Written by Aaron YorgasonDirector of Photography Curtis CarnahanProduced by Jake Zelch, Curtis Carnahan & J.D. SmithExecutive Producers Dustin Hubbard & Troy EscamillaFilmed at White Mule Bed and Breakfast, White Mule Winery & the Colorado CafeJessica Bridwell, Zeke Zelch, Michelle Gaddy Zelch, Gregory Scott Cluck, Amanda Cluck, Krista Tune-Cluck, Danielle Reeser, Amy Peak, Zach Peak, Lisa Luechtefeld, Lindsey Luechtefeld, Seth Zelch, Noah J Zelch, ClydeandEmma Zelch, Cathi Steele Utley, Charles CarnahanUnreality Entertainment LLC. 2018, All Rights Reserved.

Posted by The Krampus Carol on Thursday, May 10, 2018
.
.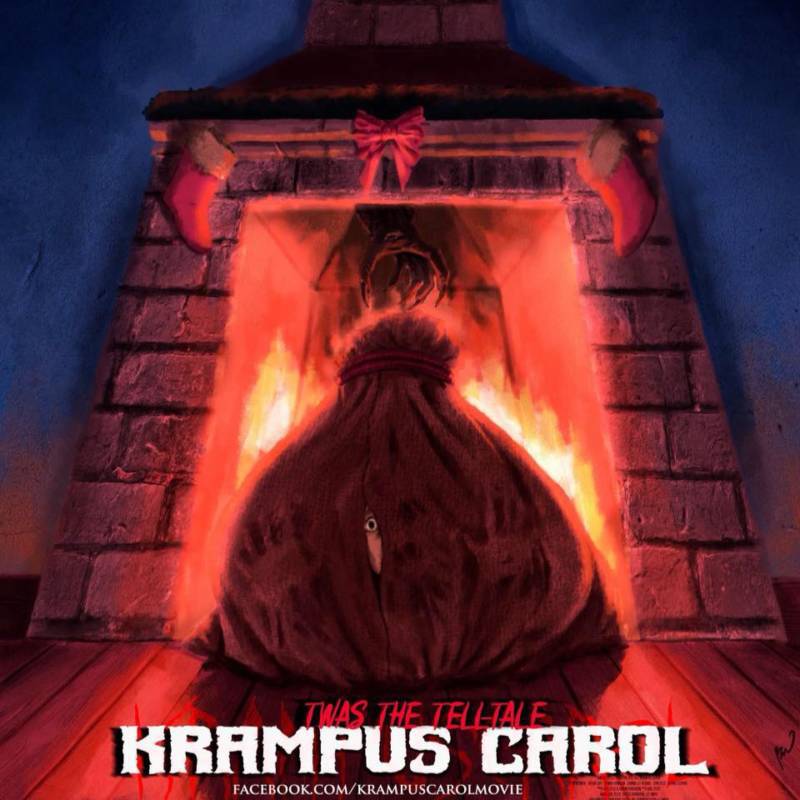 ---