The Mandela Effect (2019) – Worst Trailer Ever Made
---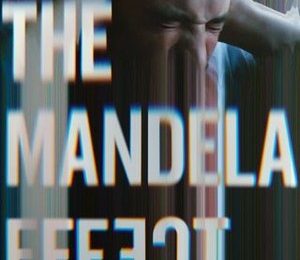 In the 1990s, comedian and actor, Sinbad, gave us what may be the greatest performance of his career as a genie stuck in a magic lamp and awakened by some troublesome kids in the film "Shazam". This film has become a major topic on the internet, specifically on Reditt, but the only problem is that the film doesn't actually exist. Sinbad never did a film called "Shazam", yet so many people remember it. This is called The Mandela Effect. The Mandela Effect is when a majority of the population have a shared memory of something that never happened. The term comes from a false memory of Nelson Mandela dying in prison in the 1980s. The theory states that the reason for these false shared memories is that people are remembering an alternate universe. If you have these memories, then you have crossed over. It's very fascinating. Maybe they should make a science fiction film about it. Oh god. They did! Why?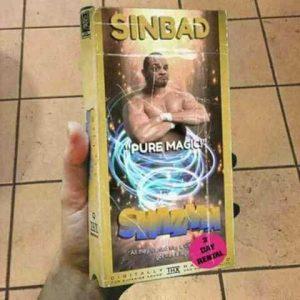 "The Mandela Effect" was released on December 6th, 2019. The film stars Charlie Hofheimer, Aleksa Palladino, Robin Lord Taylor, and Madeleine McGraw. It is directed by David Guy Levy. The film is about a man who, after the death of his daughter, becomes obsessed with The Mandela Effect after noticing inconsistencies in his own memories. Since the trailer has been released, I have watched it at least a dozen times. It is the worst thing I have ever seen. At first I thought it had to be a mock trailer. There was no way that this is a real film, but it is. It seems like the only thing it has going for it is Robin Lord Taylor, but he's barely in the trailer, so I'm not sure how much he is in the actual film.
So, before I watch the movie, let's take a look at the trailer
It starts off like a sappy art house film. With cheesy music and a passionate voice over, definitely something I've seen a thousand times, and did not like. Then subtly, yet not so subtly, the daughter dies. I think she drowned, but it's not exactly told or shown. And then that is followed by a shot of the protagonist wearing his daughter's tiny sunglasses, and crying. Just a single tear. I'm sorry, I know that's supposed to be sad, but I think it's hilarious. This was the first thing that really made me think this was a mock trailer. It reminds me of those romantic comedies where the girl dumps the guy, then there's a scene where he's wearing her clothes and crying. I couldn't help but laugh, despite the fact that this guy just lost his daughter. Then it gets really funny… sorry… I mean… dramatic? Yeah, I think that's what they're going for. Okay, so this is one of those films where reality changes, and the protagonist is finding evidence to prove he's not crazy. We've seen that many times. But the evidence this man is using is just hysterical. He's questioning his friend about the Berenstain Bears books. His friend remembering them as "Berenstein" proves his point. Then he questions his wife about what's on the Monopoly Man's face. Guess what, it's not a monocle, like she guesses. Oh god! No! His daughter must be alive! Now everything starts glitching out. Trees are changing colors. People are falling into the floor. His wife does this weird thing where her face turns into an intense game of Jenga.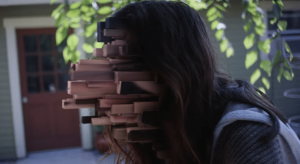 The voice over is so inconsistent. The tone keeps changing, and it only comes up when it is convenient for the narrative. Now comes my favorite line in the whole trailer. "What makes you think this is gonna bring your daughter back anyway?" said his therapist, aka dime store Morgan Freeman. His response is: "I design games. I code." I needed to take a pause after typing that. Once again, video games are the answer to all the world's problems. Wait, what? So you're telling me that that is going to be the resolution of the film? He cracks the code of The Mandela Effect and gets his daughter back. How does that make any sense at all? Because you can just hack into reality with your laptop? Even if reality is a simulation and and it's glitching out, where the hell is he going to enter the code to fix it? I can't believe I'm going to say this, but I need to watch the movie to find out. But before I do, I just want to bring up one more thing. The last line of the trailer, which is said by the therapist, is: "Ideas are dangerous things." Didn't Chris Rock have an entire monologue in "Dogma" arguing the opposite theory? I'm going to have to say that Chris Rock made some good points. This guy doesn't make any, so who should I agree with?
Okay, enough. I'm going to watch the movie now.
…
…
… Ugh.
Well…
Alright. I guess I didn't hate it. It had some good qualities to it. There were some suspense. There were some interesting moments. The music was really good. And some of the cast were okay. At least it had Robin Lord Taylor, and judging by his hair, he was probably still filming Gotham at the time. But, let me start off by saying this… the trailer was misleading. For one, the narrative was just as inconsistent as in the trailer. They only used it when they didn't know how else to move the story forward or how else to show the character's emotions. It was also all over the place compared to the trailer. For instance, the line "I design games. I code." is at the very beginning of the movie, and there's really no context behind it. Later on, when the doctor asks what makes him think that all this can bring his daughter back, he only says that he doesn't know. Also, the doctor is not a therapist. In the trailer, the wife suggests he sees someone, then we see him talking to Dr. Fuchs. Implying Dr. Fuchs is a counselor. But Dr. Fuchs is not a psychologist. He is a crackpot college professor who believes that reality is a simulation. It is he who the protagonist, Brendon, teams up with to take down the simulation. Okay, I need to backtrack a little.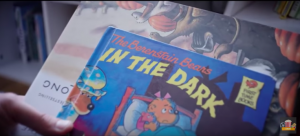 This movie isn't really about The Mandela Effect. It is really just the first half. The movie opens, in the old reality. It shows us different things from The Mandela Effect theory. We see Brendon playing Monopoly with his family. The Monopoly Man has a monocle. He is reading his daughter The Berenstein Bears. They watch Star Wars, and Darth Vader says, "Luke, I am your father." Then finally, on the beach, Brendon's daughter has a Curious George doll and she is holding him by his tail. So that sets us up right there, since none of those things actually exist. To me, this is just like all those films about the parent who believes that their child is alive when everyone else thinks they're dead. But the only difference is that he uses pop culture references to prove it. They constantly show Looney Tunes to point out that it isn't "Looney Toons." They point out that JIF peanut butter is not "JIFFY." And I couldn't help but laugh when they brought up the Sinbad genie movie. They also mention a theory of The Mandela Effect actually being created when the Large Hadron Collider was turned on. But they only mention it one more time until they completely give up on the belief that we're sliding between alternate dimensions. Because Brendon finally decides that that's not the case, and it's just that we are in a simulation. Then he finds the alcoholic black doctor with a Jewish last name. Together they team up to take down the simulation. Did I mention that Brendan codes? Conveniently enough, Dr. Fuchs had a quantum computer installed at the university, so all Brendon has to do is get one of his old video games and turn it into a program that will overpower the simulation and take it down. Only, the faceless creators of the simulation will try to stop them. But apparently they give up, because he does it anyway.

Did the trailer misrepresent the film? Yes. Did it make it look worse than it is? Yes. Was it significantly better? No. But none of that bothers me. What bothers me is how misleading the trailer is. They basically get random parts of the film, put it together, and try to sell something that they believe is more marketable. Like I said, only the first half of the film was about The Mandela Effect. The second half was more like the film "The Thirteenth Floor" or an underwhelming version of "The Matrix". The Mandela Effect was really just a MacGuffin. I don't think that this film was worth the five bucks I spent to rent it on Amazon Prime. I would have much preferred to keep ironically enjoying the trailer. I commend the cast and crew. They did a good job, considering. I think the blame should probably be on the writers and producers. They tried to pass off the film as something it wasn't. Maybe if they put just a little bit more work in, they could have made something great. It was a good concept. They just didn't execute it well.
We live in a generation where we can't rely on trailers. They either tell us too much and spoil the film. Or they make the film seem like something it's not. This has been a tiring experience for me, and I am over it. Check out the movie if you'd like, it's not a total disaster. And if you're interested in The Mandela Effect, they do show a lot of examples and theories.
---