---
Rootwood will be released in the UK on the 25th of November 2019!!
---
Rootwood will be released in the UK on the 25th of November 2019 by genre film specialists Evolutionary Films.
Rootwood has secured placement on all the major UK platforms including iTunes, Amazon, Google, Microsoft, Sky Store, and Vubiquity.
.
.
The film follows two students, Jessica (Elissa Dowling) and William (Tyler Gallant), who host "The Spooky Hour", a podcast about paranormal phenomena and urban legends. When they are hired by the Hollywood film producer Laura Benott (Felissa Rose) to produce a horror documentary about the curse of the wooden devil, they smell a chance to become famous. Together with their friend Erin (Sarah French) they enter Rootwood Forest and investigate the area to find out the truth about the wooden devil and his victims.
.
.
Evolutionary Films CEO, John Adams noted: "We've been very excited to be bringing this spine-tingling roller-coaster of a film to genre audiences around the world ever since the trailer dropped last year and raced to 40,000 views in virtually no time at all. Now that Rootwood is finally here, we can't wait for people to see it!"
.
An even darker mix of The Forest, The Blair Witch Project and Insidious, the film stars Elissa Dowling (Tales of Halloween), Tyler Gallant (Alpha Wolf), Sarah French (Ouija House), Felissa Rose (Sleepaway Camp), Brandon Rhea (Ultimate Justice) and Tiffani Fest (Serena Waits).
Rootwood is directed by Marcel Walz based on the screenplay by Mario von Czapiewski.
.
.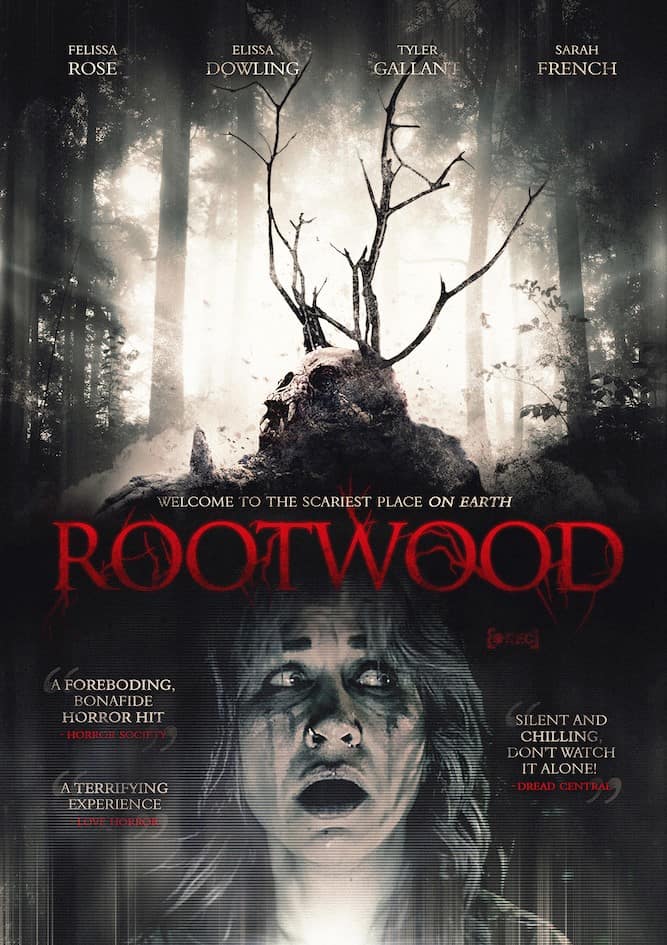 ---