---
Pre Order Collector's Edition Blu-Ray of Sleepwalkers!!
---
Sleepwalkers is directed by
Mick Garris and Stephen King

.

Scream Factory

is bringing us a Collector's Edition Blu-ray! Extras are in progress and will be announced on a later date and

Mick Garris

is involved in them. Cover is done by artist

Devon Whitehead

.  If you order directly from the site you'll receive it two weeks early and get a free 18" x 24" rolled poster of the new art.  Released on

Nov 11th.




.
.
Stephen King's Sleepwalkers is a classic horror story that takes a perfect Norman Rockwell town … and turns it inside out. Brian Krause and Alice Krige star in this terrifying tale of modern-day vampires who move from small town to small town to prey on virtuous young women. Imperceptibly inhuman to everyone except for felines, these vicious shape-shifters have their eyes on a new victim: Mädchen Amick is Tanya, the sexually curious virgin who falls for Charles, the new boy in school (Krause). Mutating at will from golden boy to savage monster, Charles stalks Tanya to feed his seductive mother. As the tension mounts (and the casualties pile up), the town's tabbies gather for a final, chilling showdown with the monsters in their midst – and we all know it's not nice to hurt people's felines.
.
.
.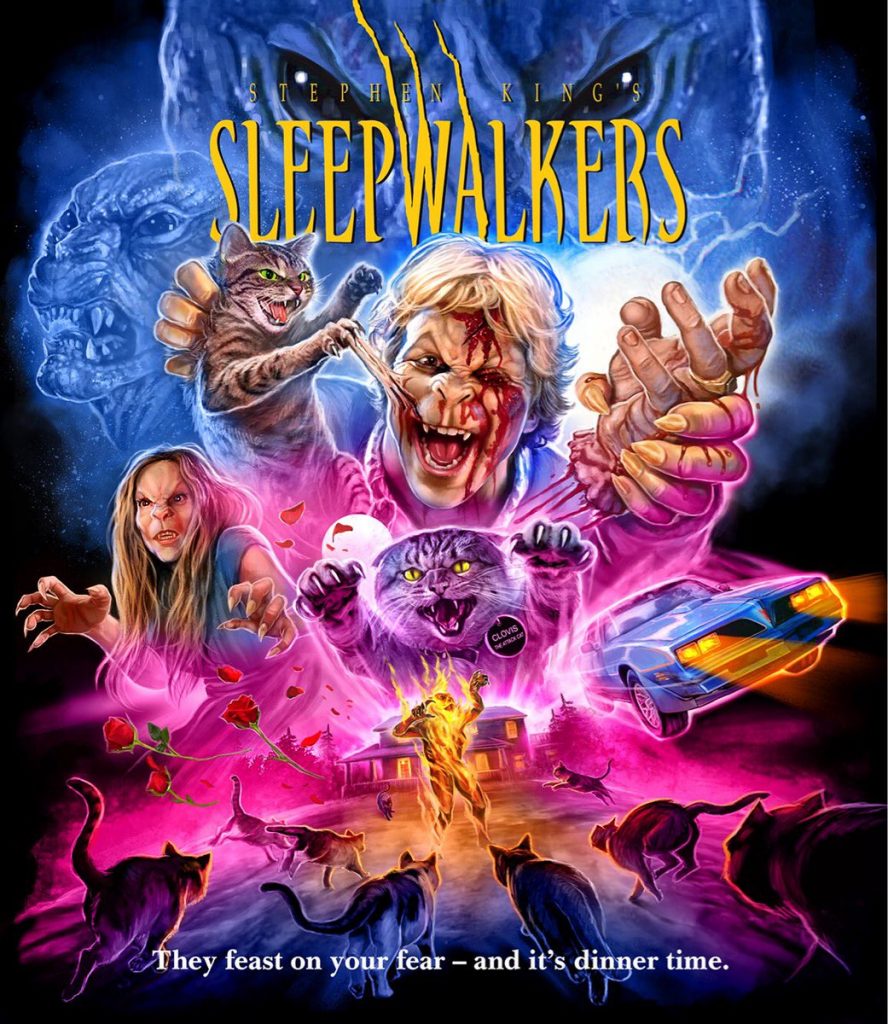 ---