---
Official Poster for The Beast Comes at Midnight!!
---
Showtime American Pictures releases the official poster for The Beast Comes at Midnight. 
Starring Michael Paré, Michael McKeever, Madelyn Chimento, and Eric Roberts.
Co-Starring Kyle Oifer, Samantha O'Donnell and Dylan Intriago.
Directed by Christopher Jackson.
Produced by McKeever, Oifer, McCallum and Sarullo of Showtown American Pictures and CineView Studios.
In post production with a Summer release. Proudly filmed in Tampa Florida. 
Up next for Showtown American Pictures  a Terrifying Tale of Voodoo Resurrection and Vengeance starring YouTube sensation and instagram model, Avaryana Rose —  Bitter Souls. 
.
Marketing Macabre – a horror boutique public relations company created to give independent filmmakers an affordable alternative. We focus on the importance of press releases to gain momentum and we work with some of the biggest genre websites in the world. Our mission is to get your project in front of your audience, the horror public – the most devoted fan base in all of entertainment.
More information: 
https://www.marketingmacabre.com/
.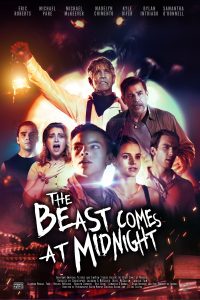 ---