---
The Deliberate Stranger, 1986
---
He was easy to like. Deadly to know. Tough to catch.
Based on a true story, this film depicts the life of Theodore Robert Bundy, the serial killer. In 1974, after having murdered several young women, he leaves Seattle for Utah, where he is a law student and where other girls disappear. It takes the cooperation of a number of police forces to work efficiently on this case. Soon, but not soon enough, the police eliminate endless possibilities and close in on him. Bundy is tried in the media and his good-boy attitude brings him sympathy but also the hatred of many
Actors
Starring:
Mark Harmon
,
Frederic Forrest
,
George Grizzard
,
Ben Masters
,
Glynnis O'Connor
,
M. Emmet Walsh
,
John Ashton
,
Bonnie Bartlett
,
Billy Green Bush
,
Frederick Coffin
,
Deborah Goodrich
,
Terry Farrell
,
Starr Andreeff
,
Emily Longstreth
,
Lawrence Pressman
,
Macon McCalman
,
Jeannetta Arnette
,
Timothy Gibbs
,
William Boyett
,
Elaine Wilkes
,
Steve Eastin
,
Virginia Kiser
,
Sherri Stoner
,
Joe Unger
,
Jill Andre
,
Leilani Sarelle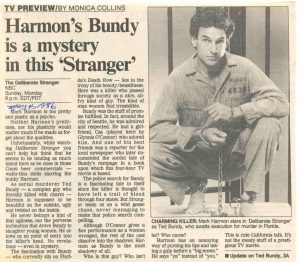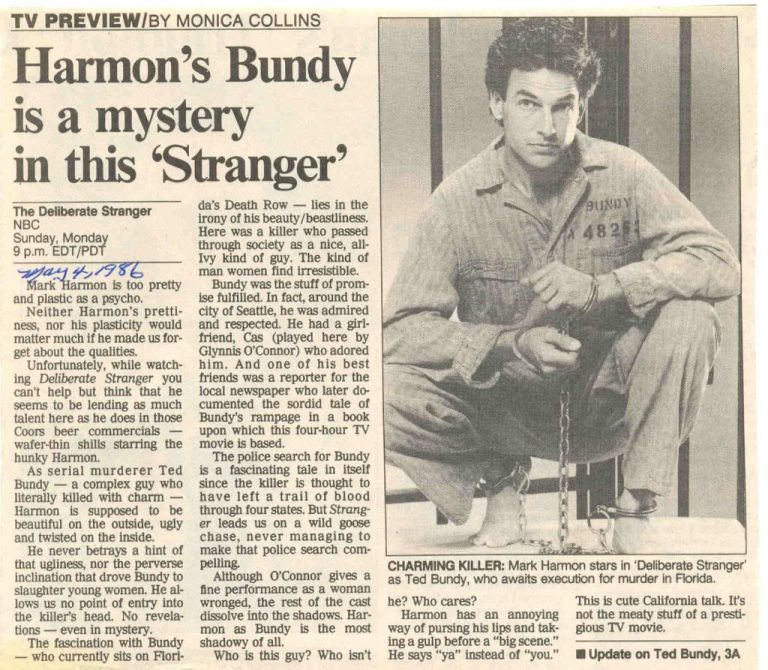 Wrong place, wrong time with Mark Harmon (Chicago Hope, 1994 – 2000) taking a stroll through the serial killer routine; not just any serial killer routine but something that requires so much more from a biographical film. I'm… We're talking about Ted Bundy here and a mere three hours on TV does not do justice to the body count, which, according to him, is in three digits. Plus Mr. Larson (on whose book the film is based), it seems, is remembering things in a completely different way than another Bundy authority, Ann Rule. The Stranger Besides Me: August 17, 1980; W. W. Norton & Company, does have a few film adaptations but, again, none do justice to the painfully detailed account of the fascinating, inexplicable and a true chameleon, Theodore Robert Bundy's life.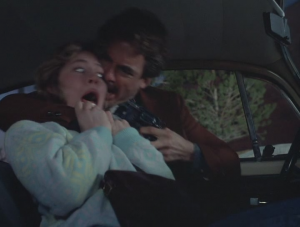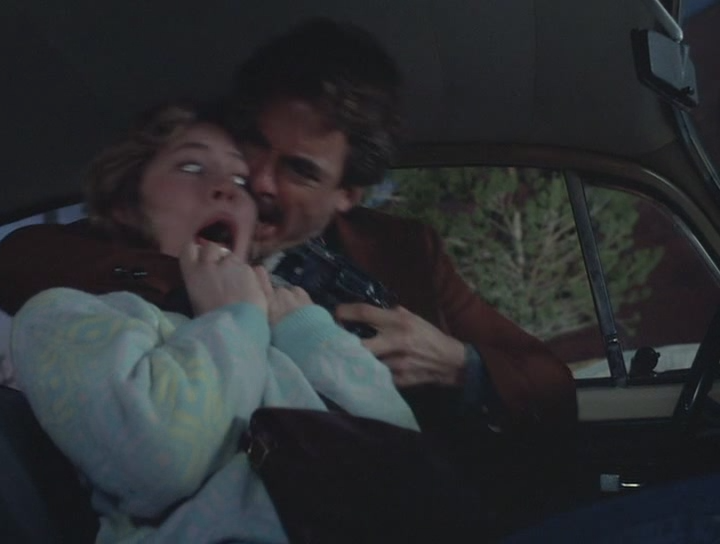 The Deliberate Stranger is too tame for a film based on the Chi Omega Murders. It is mild in its presentation although a few scenes do send a chill down the spine; that too if the viewer is familiar with the subject matter.
---