---
Maps to the Stars, 2014
---
Eventually stars burn out.
Driven by an intense need for fame and validation, members of a dysfunctional Hollywood family are chasing celebrity, one another and the relentless ghosts of their pasts.
Actors
Starring:
Julianne Moore
,
Mia Wasikowska
,
John Cusack
,
Robert Pattinson
,
Evan Bird
,
Olivia Williams
,
Sarah Gadon
,
Carrie Fisher
,
Kiara Glasco
,
Dawn Greenhalgh
,
Jonathan Watton
,
Jennifer Gibson
,
Gord Rand
,
Justin Kelly
,
Niamh Wilson
,
Clara Pasieka
,
Emilia McCarthy
,
Allegra Fulton
,
Jayne Heitmeyer
,
Domenic Ricci
,
Sean G Robertson
,
Ari Cohen
,
Joe Pingue
,
Christian Lloyd
,
Donald Burda
,
Amanda Brugel
,
Chris Anton
,
Alden Adair
"Never dare to sell your soul for money, because no amount of wealth would buy you an air conditioner in hell." 
― Edmond Mbiaka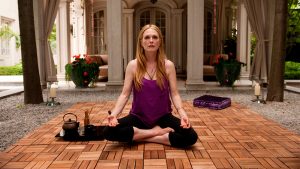 After a long time, this one has David Cronenberg written all over it. He had, it seems, deviated a little too far from what make his films' narratives of deep emotions and clear intentions merge into and mangle with the human-being and the house fly. However Cronenberg hardly stops there. The mess above, in the end has to be fused to metal. Therefore, in the end, we have a man turning into a fly that was part of the Philadelphia Experiment. His story-telling has an extremely dark side to it albeit not without the actors involved creating that great big void for him to explore and build upon, even more.
This is perhaps Cronenberg's second ensemble piece after Crash, 1996? And it is working, full throttle, on the multilayered narrative that is Maps'.
'Hell is a place without narcotics.'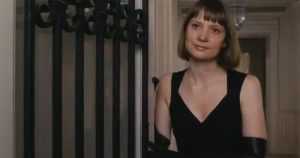 Cronenberg has punctuated his film with (rather tame) signature sequences and character deformity. Agatha Weiss (Mia Wasikowska) is a burn victim, however her scars are not as awful or disquieting (if at all) compared to Carl Fogarty from A History of Violence, 2005 or maybe Helen Remington; Seth Brundle and Max Renn are part of the director's bloody and whacked-out history. An effective and uncompromising history. A history that Cronenberg possibly holds on to but at a level, which is deeply embedded under layers upon layers of characters and how their lives mutate into a disfigured pattern, with tidal consequences.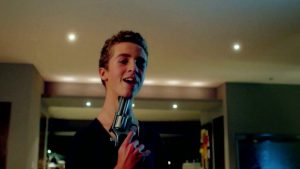 Julianne Moore as the ageing film actor Havana Segrand and Evan Bird, the child-actor, Benjie Weiss lead the film with their performances and of course the director, with a thing for custom-made gynaecological instruments and mutant women (Catherine Ballard from Crash, perhaps?), although tones down the disfigurement of the human body but not the soul. This is his most heart-wrenching and mind-gang bang film, after Spider, 2002.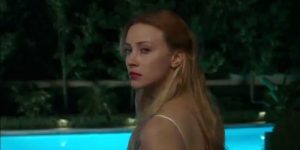 Veteran names like John Cusack and Olivia Williams support the deconstructionist themes of Maps and simultaneously handle the pressure for most of the cast except Moore and Bird. The film is full of first-hand revelations and flatulence (a scene worth all the awards in the world) plus, it is a film that does not let you off as easy as A History of Violence, 2005 or Eastern Promises, 2007.
With bright, rich, calm cinematography by Peter Suschitzky (a Cronenberg regular) and an inexplicable and exotic score by Howard Shore, a member of the Cronenberg team, Maps to the Stars is an extraordinary film in its toning down of physical scars only to reveal the more painful internal gashes.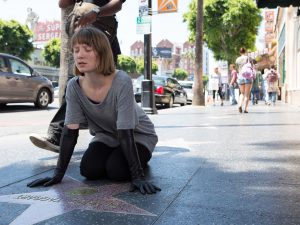 David Cronenberg may just have crossed the line in this one and the funny part is that he seems privy to this slight deviancy.
A must watch
---