---
Darna Zaroori Hai, 2006
---
Five children enter a haunted house and find an old woman. She promises to tell them six scary stories that they won't be able to handle.
Actors
Starring:
Manoj Pahwa
,
Sarita Joshi
,
Amitabh Bachchan
,
Ritesh Deshmukh
,
Arjun Rampal
,
Bipasha Basu
,
Makrand Deshpande
,
Sunil Shetty
,
Sonali Kulkarni
,
Rajpal Yadav
,
Anil Kapoor
,
Mallika Sherawat
,
Randeep Hooda
,
Zakir Hussain
,
Rasika Joshi
,
Shweta Prasad
,
Ava Mukherjee
,
Priyanka Kothari
,
Isha Koppikar
Nice stuff, not the poster; the horror anthology itself, in parts.
Six shorts, helmed by various genre directors and bound by a central theme; Imaginary Ghost directed by the mad-maestro himself, Ram Gopal Varma (Sarkar, 2005); this anthology has mostly everything going for it, from an outstanding cast (Arjun Rampal to Amitabh Bachchan to the guy from Slumdog Millionaire and Mission: Impossible – Ghost Protocol and everyone in-between), to dense, thick with trepidation and doubt, set design. Mostly, because it takes cheap shots, in certain segments, at the audience with a forceful relief to a build up that deserves much more.
Others like, A Bride's Revenge by J.D. Chakravarthy and starring two favourite underdogs; Zakir Hussain and Randeep Hooda and Ghostly Audition by Jiji Philip are truly menacing in intent and visual. Imaginary Ghost (the shawarma) frightened me so much that it gave me nostalgia. Ha!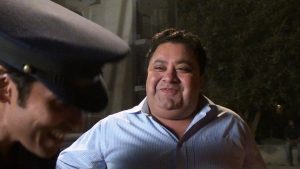 The old witch (credited as the Old Woman Storyteller (Ava Mukherjee) is what nightmares are made of. She is not the one on the poster but an old lady, in an abandoned house, telling ghost stories to little children who by the end of each tale have been transformed; one by unfortunate one), that and the fact that the staircase scene has to be one of the most anxiety-ridden sequences ever. That and the man at the wrong place, wrong time, appropriate body and the revelation of the stranded man in need of a phone are some of the sequences that keep the film from disappearing completely.
Can be watched with dinner.
---