---
Lucy Hale and Tyler Posey say sex scene in Truth or Dare was Awkward!!
---
"Sex scenes are never sexy—ever," says

Lucy Hale

.
.
Hale

discussed with

E! News

about

Truth or Dare

and

Tyler Posey

.  Olivia (Hale) stripped and seduced Lucas (

Tyler Posey

), only to become possessed and strangle him seconds later. My kind of woman. Unpredictable. 
.
Tyler Posey

said the sex scene was so bizarre.
.
.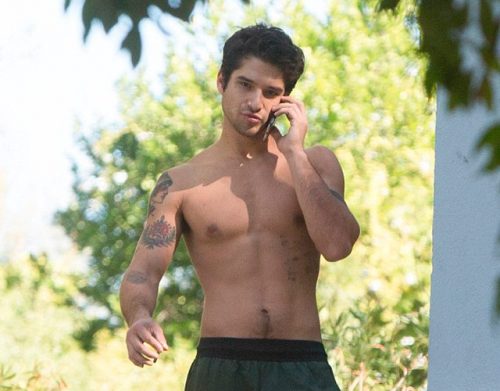 .
Hale

said she was topless while simulating intercourse and

Posey

was completely naked to. Posey said:  "It was awkward. I was completely…I had a weird little ball sock," he said of his modesty pouch. "It looked like a ball! It was awkward!"
.
Hale said: "You always have to remember, it's not just us two in the room; there's a million people in there—grown men!—just, like, staring at you. I was very comfortable with Tyler, and you kind of have to be. On top of it being a sex scene, that was my scene where I'm possessed in the movie, too," "It was just the weirdest thing I'll ever shoot in my life."
---