---
Felissa Rose & Mike Ferguson join Camp of Terror!!
---
Felissa Rose (Sleepaway Camp franchise) and Mike Ferguson (The Amityville Uprising) join the cast of Thomas Walton's CAMP OF TERROR.   
They say… "You cross paths with at least 20 killers in your lifetime and don't even know it" Well, this time you will…
Producer Jared Safier partners with Thomas Walton once again on Camp of Terror.  They previously teamed on the Lionsgate release of ROOM 9 starring Kane Hodder, Michael Berryman, and Scout Taylor-Compton.
Michael Joy (The House In The Pines, Holes In the Sky) is assoiciate producer on Camp of Terror. 
Follow Camp of Terror on Facebook
https://www.facebook.com/CampofTerror
.
.
Marketing Macabre – a horror boutique public relations company created to give independent filmmakers an affordable alternative. We focus on the importance of press releases to gain momentum and we work with some of the biggest genre websites in the world. Our mission is to get your project in front of your audience, the horror public – the most devoted fan base in all of entertainment.
More information: 
https://www.marketingmacabre.com/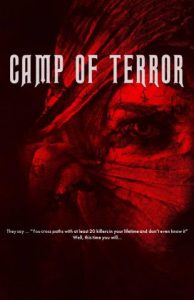 ---