---
Check out full movie of Bite Nite (2011) written by Adrian Horodecky!!
---
Bite Nite is a vampire horror film written by 

Adrian Horodecky. Directed by: Ernest E. Brown and Scott Kunkle. Starring: Mohammed J. Ali, Tony Angelo, and Jason Arnold.
.
.
Vampires kidnap the Sheriff and set off a war between vamps and humans to get control of San Gwynne Single Strain, the sweetest blood on Earth.
.
.
.
.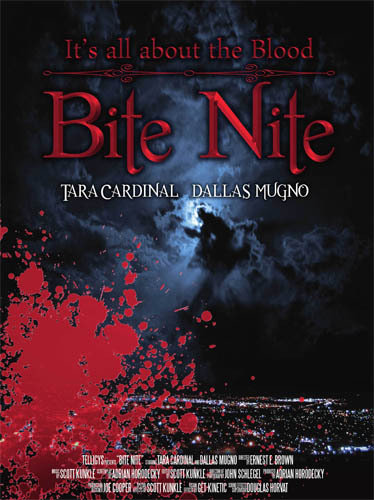 ---