Celebrity Picks: Ace Von Johnson
---
Celebrity Picks: Ace Von Johnson
---
Each week Gruemonkey ask's celebrities from all area's of entertainment what they're favorite scary movie are. Cause ya know, celebs dig horror too!
This week, lead guitarist
Ace Von Johnson
of
Faster Pussycat
, shares his top 8 picks. Enjoy!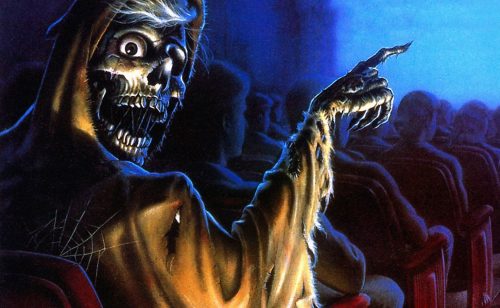 What can I say? This movie is a classic in my book. I love anthology movies, and the team of George Romero, Stephen King and Tom Savini's special effects made for one of the best horror movies to come out of the 80's. Watching Adrienne Barbeau get her just deserts is always a joy Stephen King acting as a simpleton is a hoot, and the wrap around story between Billy (Stephen King's son Joe) and Tom Atkins as the abusive father is just perfect. "Where's my cake!?!"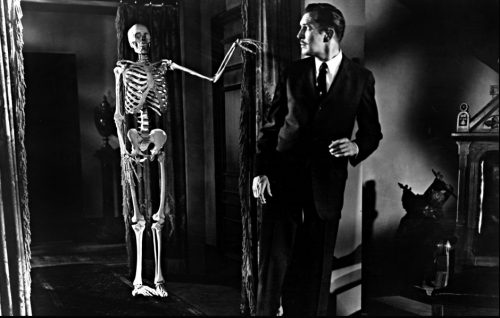 2.
House On Haunted Hill (1959):
One of my favorite performances from Vincent Price's catalogue of sinister characters. Not only is this one of my first memories of a film as a child but it was also my fathers favorite horror movie. He grew up in the same neighborhood as director William Castle, who would screen his movies to the kids in the neighborhood before they were released to test their reactions. He was fortunate enough to see this before the masses and it scared him even into adulthood. I love that the skeleton was credited as "himself" in the cast, and even went as far as to have some of the artwork tattooed on me in tribute.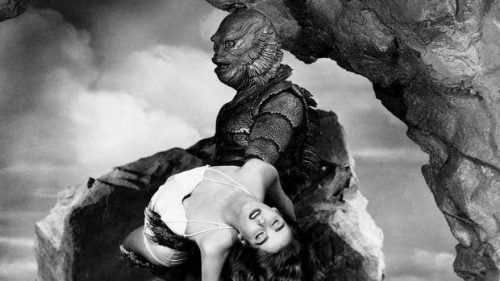 3.
Creature From The Black Lagoon (1954):
My favorite of the "classic" Universal horror films. There is something timeless about this character, the look and the fact that he was really just misunderstood in his quest for love. Or, at least that's how I view it. I have a life sized bust of the creature at home, and I  own more paraphernalia from this film than I care to admit. I even have a glow in the dark Creatch' figure that adorns my amp every night for good luck.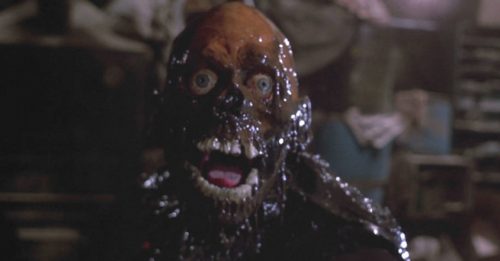 4.
Return Of The Living Dead (1985):
I love this movie for so many reasons. It's where zombies first spoke, demanded brains, and we took a look at the comedic side of a zombie apocalypse. The soundtrack alone is worth its weight in gold, which I proudly own a vinyl copy of; Roky Erickson, The Cramps, The Damned, Tall Boys, TSOL, 45 Grave, etc. You can't lose! Plus scream queen Linnea Quigley gets naked. Definitely my favorite zombie film.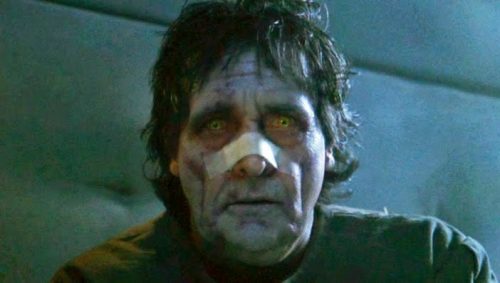 5.
The Exorcist 3 (1990):
This true sequel to the original is often sadly overlooked and underrated. The studio's initial sequel was an absolute disappointment to such a degree that writer William Peter Blatty had to step in himself to get it right for this one. George C. Scott's acting combined with a dark detective-seeks-demon-killer script make this one of my all time favorites. The scene with the sheers in the hospital hall alone still gives me goosebumps. If you've never given it a chance, I highly recommend it.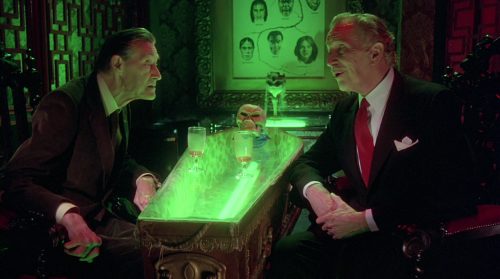 An obscure Amicus-related anthology film, this is one of my childhood favorites. Featuring an amazing all-star cast of Vincent Price, John Carradine, Donald Pleasance and Britt Ekland, this one stands out to me for its campiness, the bands and banter in the "monster club" between stories, and John Bolton's artwork in the final act (The Ghouls). If anyone knows how to get a print of the monster genealogy chart, let me know!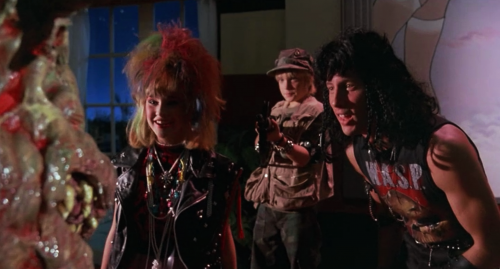 This is a film a saw countless times as a kid and could never remember the name. I'm not sure if its even available on DVD but I eventually found a VHS copy about ten years ago. So many great bits in this film, from the alien overlord trying to help, and the gun-crazy grandfather, Mary Woronov (Miss Togar from RNR High School!) as a swinger, the busty Elvira-knockoff horror host, the alien in the pool scene, all the way to the headbanger boyfriend (John "Uncle Rico" Gries), all make for an amazingly schlocky horror flick that is perfectly indicative of all things 80's.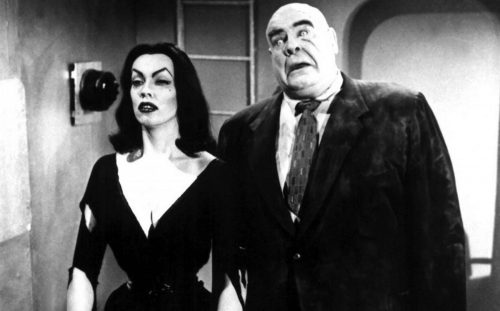 8.
Plan 9 From Outer Space (1959):
The best worst film of all time. I can't even sit through it in its entirety anymore but I saw this movie when I was 10 and it changed my life. Why? Vampira. I have a small obsession, and for that reason alone, this film will always stand out to me. I did a book report on the Ed Wood biography, A Nightmare in Ecstasy when I was in middle school and my teacher was certain that I made this all up. Amazing for awful acting, poor editing, sets that were half realized and a production that was doomed from the get-go. I love this movie for all the wrong reasons. All hail Ed Wood!
---