---
Binge The Bay Season 7 on Tubi!!
---
All 10 episodes of season 7 of The Bay are now exclusively available on Tubi! In a town cursed by the spirit of a murdered Senator (Golden Globe winner and Special Guest Star Bruce Davison), the residents of Bay City struggle after a shocking cataclysmic event leaves everyone wondering who lives and who dies (at the end of Season 6).
The drama-filled episodes star Daytime Emmy winners Kristos Andrews (Survive the Game, Murder, Anyone?) and Karrueche Tran (Claws, Bel-Air) as super couple Pete and Vivian Garrett.
Also returning are Daytime Emmy-winners Mary Beth Evans (Days of Our Lives), Tristan Rogers (General Hospital), Eric Nelsen (1883, All My Children), Mike Manning (This is Us, Days of our Lives), A Martinez (Longmire) as well as Real Andrews (General Hospital), Taylor Stanley (Another World), Celeste Fianna (A Place Called Hollywood), Najee De Tiege (Power Rangers) and Daytime Emmy nominees Jackie Zeman and Alicia Leigh Willis (General Hospital), Brandon Beemer and Matthew Ashford (Days of Our Lives).
This season's returning special guest stars include Bruce Davison (Ozark) as Senator Red Garrett and Joe Lando (Dr. Quinn Medicine Woman, One Life to Live) as Lee Nelson. And new to the canvas, Kiara Liz Ortega (aka Miss Puerto Rico), Alexia Robinson (Young and the Restless) and more.
The multi-camera serialized drama is produced by the independent film and television production company LANY Entertainment in association with SheMogal Media.
To #bingethebay season 7 go to: https://link.tubi.tv/hRtuZvb8nxb
.
CLICK BELOW FOR THE BAY SEASON 7 POSTER:
https://www.soapoperadigest.com/wp-content/uploads/2023/02/The-Bay2.jpg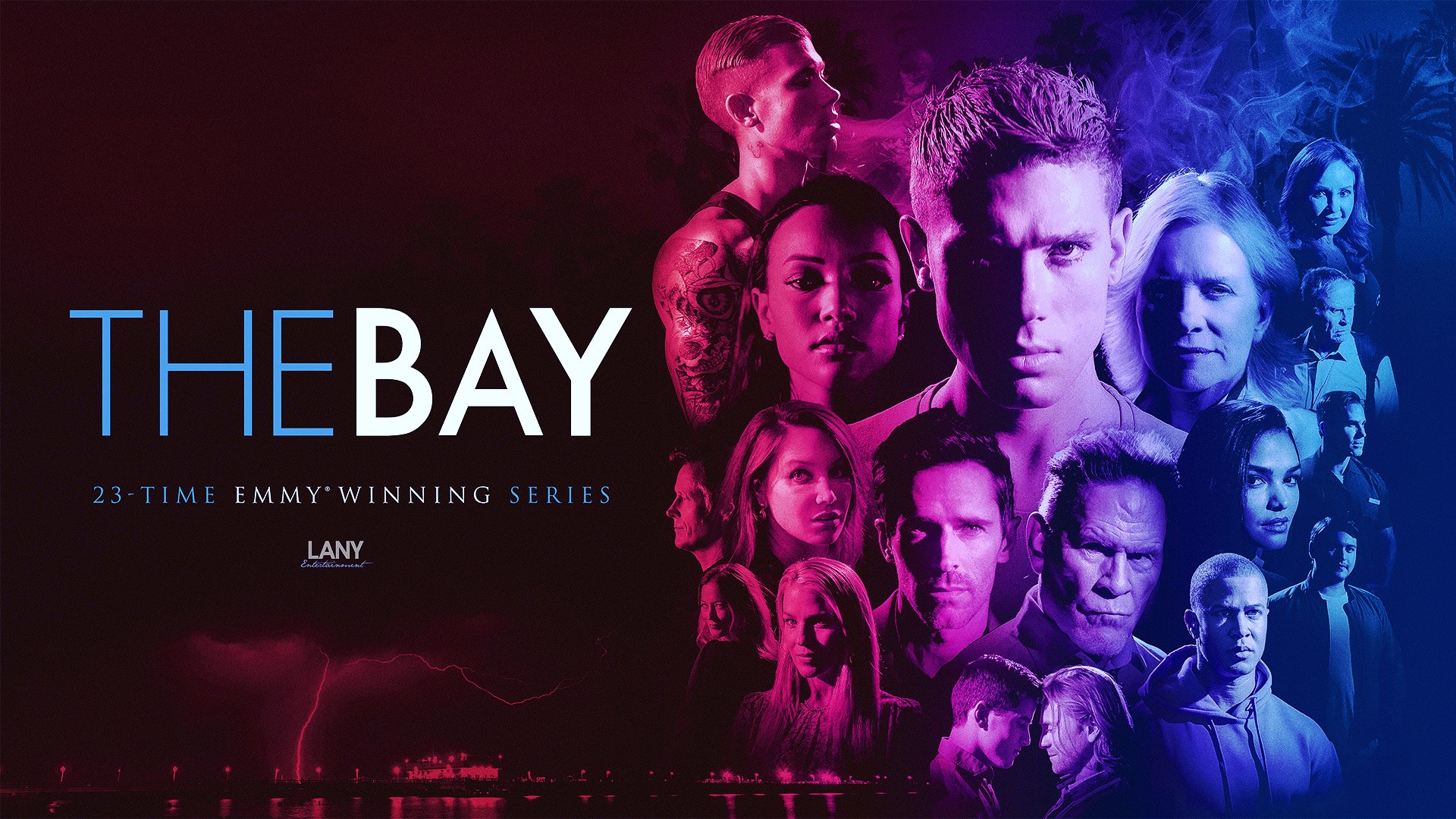 ---