---
Marilyn Manson and Rob Zombie cover The Beatles' "Helter Skelter"!!
---
Kicking off their joint tour,

Marilyn Manson and Rob Zombie

offer this cover of

The Beatles

' "Helter Skelter." Gil Kaufman from Billboard.com says:
.


A few months ago Zombie and Manson got together in Los Angeles to talk about the tour and hang out and Zombie suggested they should record something to celebrate the reunion. Because Zombie is not typically one to collaborate with other artists, he says the goal was to avoid just picking a song to jam on during the shows. "I said, 'let's really figure out something,'" he says. And the answer was so obvious he's surprised they hadn't thought of it years ago.
The pair settled on a cover of The Beatles' legendarily gloomy 1968 song "Helter Skelter," one of the group's grimiest-ever tracks and one that serial killer Charles Manson used to rev up his clan of murderous followers in an attempt to spark a race war. Of course the Zombie-fied track they came up with is even darker, slower and more punishing, perfectly meshing their signature doom-laden vocals and down-tuned guitars for a modern goth pop classic. "I think it's cool because we dirtied it up, slowed it down and made it even heavier and groovier, but still true to the song." 
.
.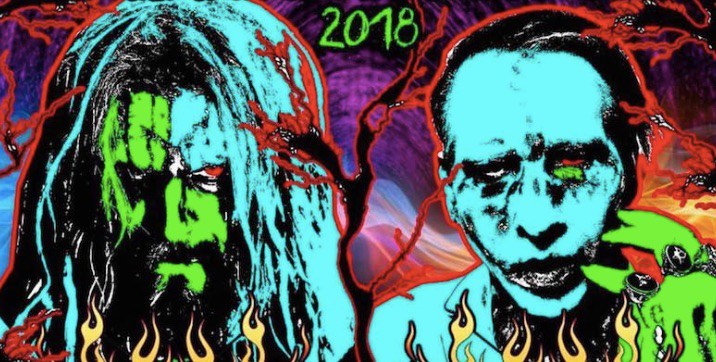 ---