---
Women of Horror: Sophia Cacciola (Clickbait)!!
---
Gruemonkey is proud to bring to you our latest Women of Horror and her name is Sophia Cacciola. 
Sophia Cacciola is a filmmaker, actor, and musician based in Los Angeles. She is primarily known for her horror films (director/writer): Blood of the Tribades, Magnetic, Clickbait, and TEN. She also has done numerous shorts and music videos and often works in production camera and sound.
Sophia is also the award-winning singer (Boston Phoenix 2012 Best Female Vocalist) and drummer of the spy-core, The Prisoner-themed band, Do Not Forsake Me Oh My Darling.
She has tv series in production called Seven Days and Tales from the Grave. She also has several films filming and in production: Wiles, The Stalking Fields, Ted Bundy had a Son, Philia, Oh Boy!, I am an Addict, and Dark Room. 
Sophia tells Gruemonkey what it means to her to be a Woman of Horror:
.
.
---
.
I love working in horror, as both a director and a cinematographer, because you can be very bold about inserting themes and sociopolitical commentary and still make a fun and entertaining movie. I like films that have something to say! Because horror can mirror the "real world," but isn't bound by any of its rules, there is so much room to play. My favorite part is creating the universe and mythology. Give me all the colored lighting and garish red blood! I believe there is no better time than now to be a woman in horror, because there is still so much ground that hasn't been covered with telling important stories revolving around, and from the perspectives of, women. I also love being a part of the community of horror fans who delight in and support the weird and macabre!

-SOPHIA CACCIOLA
..
My two most recent features are:
Clickbait: a horror social satire about two college-aged vloggers on the quest for fame, who begin getting stalked by a Michael Myers-esque character, and find their fame rising!
.
Blood of the Tribades: a 1970s-style vampire film about a group of female vampires overthrowing the leaders of their oppressive society.
.
More about me as a director: http://www.sophiacacciola.com/director/
Headshot: http://www.sophiacacciola.com/wp-content/uploads/2018/08/Sophiavixenheadshot72818-e1533893947937.jpg
Me as Bathsheba in Blood of the Tribades: http://www.bloodofthetribades.com/wp-content/uploads/2018/11/sophiacacciola-bloodofthetribades.jpg
.
IMDB: https://www.imdb.com/name/nm4677186/
Instagram: https://www.instagram.com/sophiacacciola/
Twitter: https://twitter.com/sophiacacciola
Facebook: https://www.facebook.com/sophiacacciola
.
.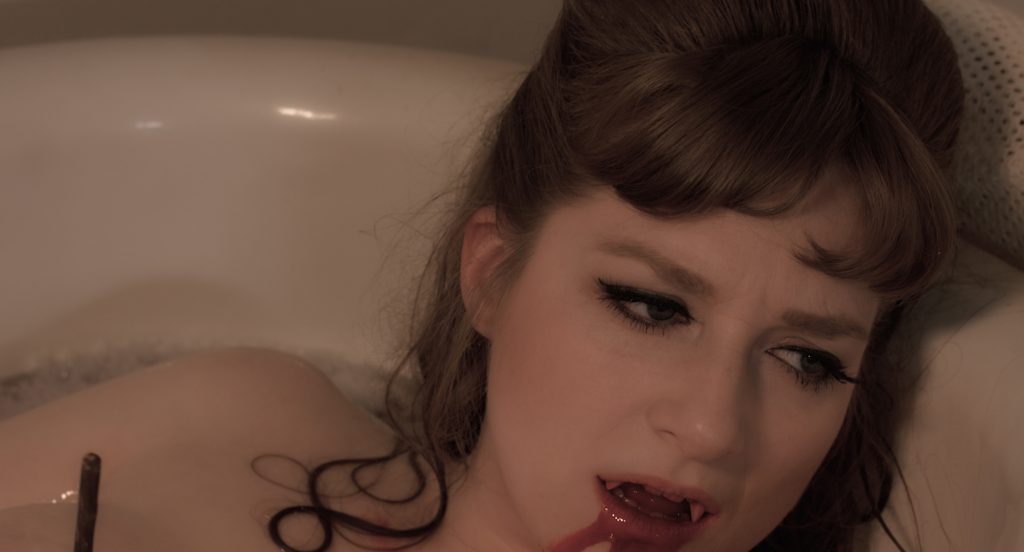 ---