---
Turkish Horror Film called Baskin is worth checking out!!
---
"Baskin" a film by

Can Evrenol.
Film review by

Turkish

resident

Gokhan Demiral.

Go on his

Facebook

page by CLICKING HERE!!
Last Friday I find a chance to watch the movie in

Filmekimi

(which is a

movie fest

in

Istanbul

 in October) and make an interview with director, technical crew and cast. Movie starts in a dreary coffeehouse where five policeman talks abusive, witty. Also all of the scenes actualize dark places. Our heroes take the road with an emergency call from an old Ottoman Police Station while they are arguing with coffeehouse workers. Meanwhile we see a cliché mirror scene and hear of the word "fear not" a lot. It is a reporter for next scenes. When our heroes came to the police station their adventure started to begin. After that we will watch their struggle for survival. Police station scenes include lots of blood and sex. At the end a perfect final sequence welcome us. When I spoke to the director he told me that the movie was shot very low budget, they were using glucoses instead of synthetic blood, they prefered a young cast and he was inspired by John Carpenter, Sam Raimi and some comics. Unsuccessful acting and ordinary, low billingsgate decrease  and the seriousness of the movie. However,there are great cruise pleasure scenes like suffocation.  Being away from old Turkish cliches and gorgeous soundtracks of the movie make it more than enough satisfying.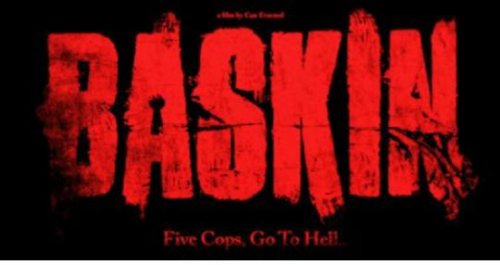 Baskin is directed by

Can Evrenol.

Written by

Can Evrenol and 

Ogulcan Eren Akay

. Starring:  

Mehmet Cerrahoglu, Gorkem Kasal, and Ergun Kuyucu

.
A squad of unsuspecting cops go through a trapdoor to Hell when they stumble upon a Black Mass in an abandoned building.
.
.
.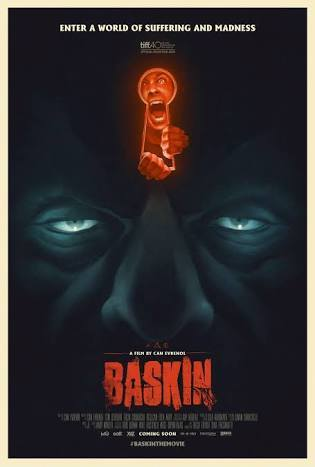 ---