---
Ugly, 2013
---
A team of the best cops in Mumbai is dispatched to find a girl who has gone missing from her father's car. As the hunt for the kidnapper begins, fingers suspiciously point to closer home.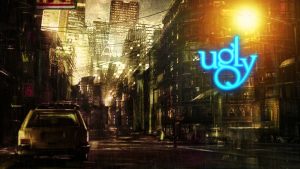 A missing ten year old named Kali (flower-bud); A ruthless, tall and towering, suave, extremely well-dressed and groomed, angry, and a more disciplined than necessary cop, played by virtuoso actor Ronit Roy who is also on the extreme right side of the law and who keeps his wife imprisoned in their home and his pistol in an unlocked drawer (never mind), a woman who is addicted to prescription drugs and alcohol and on the verge of squeezing the trigger on a Mumbai Police Pistol, whose barrel is snugly fixed in her mouth as the film opens; a reckless and aspiring actor and by now (film-time) a hopeless shadow of himself, Rahul (Rahul Bhatt); his friend and casting director, a sleazy motherfucker who dresses all shiny and pimp and acts super suspicious, the brilliant Vineet Kumar Singh from Gangs of Wasseypur, 2012 who no one can trust, not even director Anurag Kashyap and an annoying at first cop, with a love for selfies and iPhones, the brilliant Girish Kulkarni, who changes gears after becoming part of the operation and becomes one of the best portrayals of movie khakis. All of the above comes together and explodes on the screen with the acute and harsh histrionics of the actors.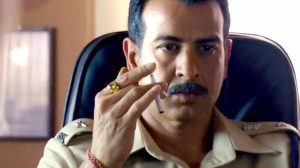 A neo-noir, Ugly once again has the Kashyap stamp of ground reality style and a goddamn maze of a plot where no body can be trusted, although from which, everyone can benefit in so many ways.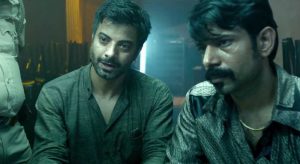 Kashyap's direction is non-chronological, making the viewer feel as if he's watching one too many scenes in a single frame, however that is not the case if you pay slight attention to detail.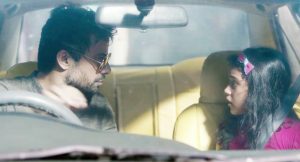 Everyone knows how but nobody knows where thanks to the sinuous editing by Aarti Bajaj (No One Killed Jessica, 2011); editing thousands of minute of footage to make sense of, because Kashyap refuses to stop and expects everyone to keep up and keep up they do at the cost of everything, even if it means getting beat up for real. The house/techno compliments the angled shots and restriction of space in a country that is running out of real estate. It also does wonders for slow-motion scenes that are not meant to be shot reducing the FPS on the recorder. However, it works like the clogs on a Baume & Mercier.
A mystery/thriller, Ugly comes across as impressive and accomplished and improvised for realism and good reason. The film also shows to us the opportunist in all of us, from the grieving mother to her soft-core actress friend, Rakhi.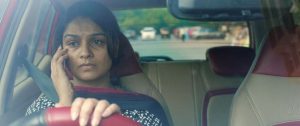 Ugly is based on a true story and it sends chills up my spine whenever I think of the ending and put the entire 128 minutes of the feature in grim perspective.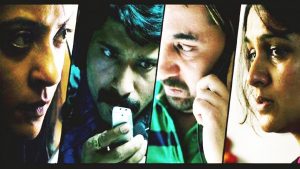 A must watch, if only for the steely performance of veteran actor, Ronit Roy and the crack we witness in his resolve as he slouches in his seat after disconnecting a call.
---