---
Noriko's Dinner Table, 2005
---
The family that eats together stays together.
A teenager named Noriko Shimabara runs away from her family in Toyokawa, to meet Kumiko, the leader of an Internet BBS, Haikyo.com. She becomes involved with Kumiko's "family circle", which grows darker after the mass suicide of 54 high school girls.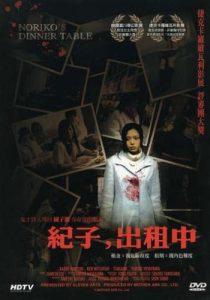 What is everyone in the film thinking? There's narration by the characters and the subtitles. Yes, alright; but why is everyone below twenty-five thinking like failed poets. I guess because they are. Or it could be the web-site?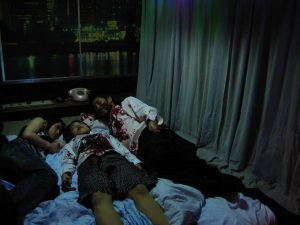 I'm clueless with a theory of my own. It has deviant, permanent, hair-pulling consequences so I'll repress it to watch another one from director Sion Sono Cold Fish, 2010. Then I'll wait and see if I still like people.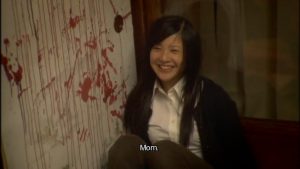 That's alright. I think I'm going to watch a lighter film today, like perhaps, High Tension, 2003.
Hmmm, yes.
*whistling*
---