---
Moebius, 2013
---
HELL HATH NO FURY LIKE A WOMAN SCORNED
A wife, overwhelmed with hatred for her husband, inflicts an unspeakable wound on their son, as the family heads towards horrific destruction.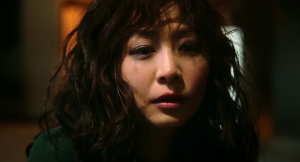 And I thought I'd seen it all.
The film by director Kim Ki-Duk (Pieta, 2012; Godsend, 2013) is glorious. Glorious in it's logging of grisly details of depravity, glorious in the violence and full blown incest that it keeps throwing at the viewers' faces. It is gloriously vile, Moebius is glorious in its dissipation; it is gloriously deviant. The film is gloriously provocative in its missing components.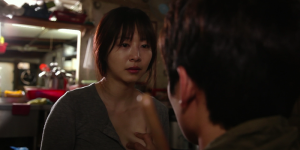 Moebius tears down the facade of normalcy and takes taboo head on. This results in the keen viewers shifting in their seats and mostly wincing throughout the film; sometimes days after you thought you had shrugged it off; no, one watch is enough for this brilliant film to brand itself on your brain for good and also cause slight damage to the mind.
A strange and estranged film, Moebius, like the director's most other films has no dialogues. The sound mixing and the actors take care of that little anomalous and aberrant condition.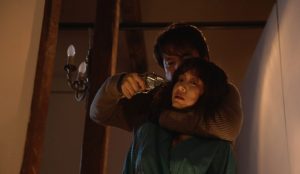 The characters are a strange brew of psychosis spewing, damaged, deviant humans who, like anyone else, want to satiate their primal urges, and bloody how. First by inducing guilt and acting on it then redeeming their positions in the most peculiar, gut-wrenching and ostentatiously bold scenes/sequences.
The film revolves around four characters. All of them flawed, either by inner turmoil or external manhandling. The silence in the film takes away the actors' voices, lest they protest (they do, with lots of shouting), much to the liking of the director who is not afraid to tell the story of loyalty gone to Oedipus' dogs,  inverted desires, role-playing and the deviant sexual themes, which are omnipresent throughout the film.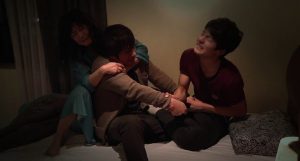 Lee Eun-Woo (the mother) gives a performance of a lifetime as the unstable woman who has to muddle along (no more) with an unfaithful husband, Cho Jae-Hyun (one of his best performances also) and a sixteen year old son, played flawlessly by newcomer Seo Young-Joo; a fragile existence within the film, to the extent that during his scenes you may just cuddle up into a cotton ball with dilated eyes. His scenes with the lovely Jae-hyeon Jo are a treat to watch, if only for the sake of closure and to watch the knife being pulled out if anything.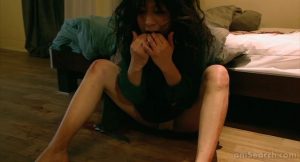 The director is cruel to his audience; giving us a huge release to our incapacitated nerves, albeit through a scene which is fundamentally wrong, no matter how you look at it. That is one redemption sequence in a film that you will not forget.
Kim Ki-Duk keeps pushing boundaries through his films and this time he gas taken a leap of faith, rather distasteful, but a leap nonetheless; plus the film is well made and grandly acted for.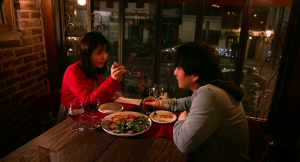 Moebius is a tale of infantile desires and all that what made us cringe while growing and learning about sex from reliable and unreliable sources. Despite the negativity the film pours on us, the message it carries is too heavy for the audience to digest, or process. However the keen viewer is left wondering and damaged at many levels.
Moebius could be a categorised as psychological, horror film however I like to catalogue it under the Extreme Psychological/Greek Tragedy section; for all the sense it made to me. And it made plenty.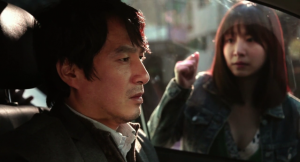 Watch it at your own peril. If you are familiar with the genre, I'm sure the film will appeal to you no matter how much you don't want it to.
---