---
Maniac, 2012
---
I Warned You Not to Go Out Tonight.
As he helps a young artist with her upcoming exhibition, the owner of a mannequin shop's deadly, suppressed desires come to the surface.
Actors
Starring:
Elijah Wood
,
America Olivo
,
Nora Arnezeder
,
Zoe Aggeliki
,
Jan Broberg
,
Joshua De La Garza
,
Dan Hunter
,
Genevieve Alexandra
,
Liane Balaban
,
Megan Duffy
,
Luis Fernandez-Gil
,
Aaron Colom
,
Akbar Kurtha
,
Sal Landi
,
Délé Ogundiran
,
Bryan Lugo
,
Ron Reznik
,
Devra Korwin
,
Steffinnie Phrommany
,
Mike McCarty
,
Brian Ames
,
Patrick Orr
,
Mic Rodgers
,
Sammi Rotibi
,
Rochelle Rudolph
,
Lauren Emily Vaughan
,
Steven James Williams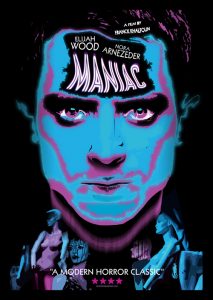 This one, an Elijah Wood/Kevin from Sin City 2005 vehicle of sorts is a remake of the 1980 slasher classic of the same name. If the original harasses the senses, this one is bloody entertaining with Elijah Wood in a creepy role again – and I'm not complaining.
The stylishly shot movie uses the same technique as Gaspar Noe did in Enter the Void, 2009 with a full blown psychotic tour of a pitiable existence and its appetite for murder and eventually the consummation, which is seen entirely from the point of view of subject matter.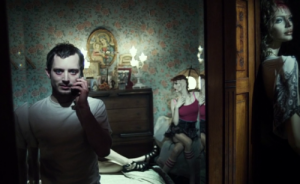 It is the opposite of German Expressionism. This method of narrating a film uses the camera as the protagonist. we only see the killer in the mirror (maybe a hat-tip to the daddy of them all, Henry: Portrait of a Serial Killer,1986).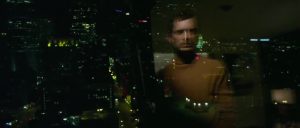 The movie is filled with scenes from the 1980 original and to my delight the filmmakers also brought the poster of the original to life in one of the scenes.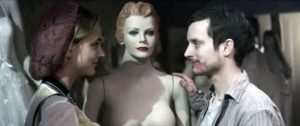 Wood is great as the boogeyman and reminds me of his character Kevin from Sin City – The Hard Goodbye, 2005 very much; just that Frank (from this film) is more fucked up or the character building is lengthier in Maniac.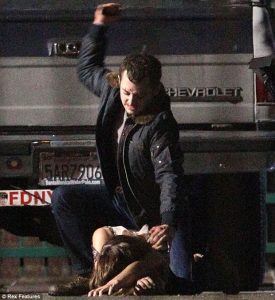 The original is disturbing, whereas this one attempts (and pretty much succeeds) to delineate abnormal psychology wearing Gucci.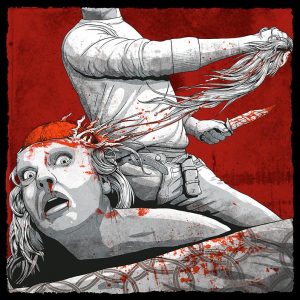 I liked it, not just because it has Wood, but also because it is well shot, very pleasing to look at, heavily entertaining and has no reservations in remaking set-pieces from the original. Above all it gets scary at times, even for our man suffering from severe psychosis.
---