---
Let Her Out, 2016
---
Twenty-three years after her hooker mother tried to kill her in the womb Helen remains damaged psychological goods. A mindset that gets worse when she suffers a traumatic head injury in an accident. Awakening in hospital, it's discovered Helen has a tumour growth in her brain causing her to experience dark visions, disembodied voices and the omnipresence of a strange young woman. Soon, lost in a walking nightmare, in which nothing is what it seems, and her vicious actions barely remembered, it becomes crystal clear that whatever is inside her cracked psyche will stop at nothing to get out.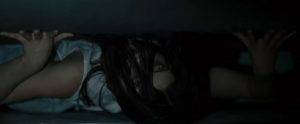 A pure gore-fest, hand-to-heart bloody, that made me squeamish (no easy feat) twice and then a third time for real. One of the kills is incredibly sweet and it manages to raise the film, as a whole, from its pedestrian ways.
"She is coming"
Right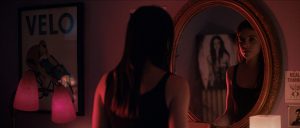 The Dark Half, 1993, a Stephen King adaptation by George A. Romero is what comes to mind as the plot unfolds and we find out that Helen (Alanna LeVierge) is one of the twins her mother gave birth to in that seedy old motel ("never underestimate the charm of a seedy motel", says Tom Cruise in Jack Reacher: Never Go Back). It just so happens – exactly how it happened in Romero's film and King's book – that Helen has absorbed (consumed it within the womb) the twin and hence the title. How the mum got pregnant in a matter of a TV show episode is still a mystery and so is the man in a hat who is responsible for the double whammy.
"I am coming"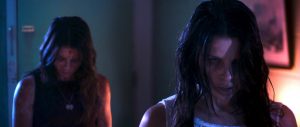 One of the moulting sequences, towards the end is highly effective but it is put there just for the sake of making the feature even more bloody. It does nothing but induce nausea and makes you ask either of the parents if there is something that perhaps you should know.
"I am here"
Yawn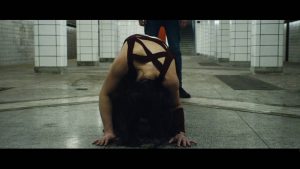 The twin looks evil as heck and the eye make up and the yellow lens make Helen look completely different and naked and bruised and scalped and on all her fours. Molly (Nina Kiri) doesn't mind, it seems, going back again and again to a place where all hell literally broke lose just a few moments ago.
"I am a little boy"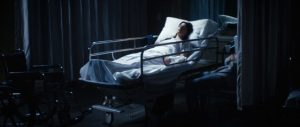 And, goodness what does a man have to go through for just a blowjob these days. Man oh man. And he's not even funny nor alive by the end of the porn sounding tagline of a film.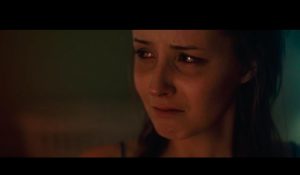 I was here…
---