---
Evil Dead, 2013
---
The most terrifying film you will ever experience.
Evil Dead, the fourth installment of the Evil Dead franchise, serving as both a reboot and as a loose continuation of the series, features Mia, a young woman struggling with sobriety, heads to a remote cabin with a group of friends where the discovery of a Book of the Dead unwittingly summon up dormant demons which possess the youngsters one by one.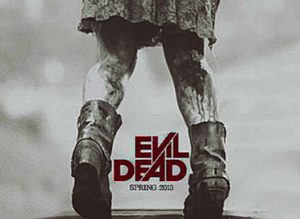 "She cut her fuking arm off, man!"
That is what one of the characters screams as he looks at a severed arm hanging to a shoulder by strands of muscle and fat. That (the panic and fear in the scream) and the visual are what defines the reboot, which is Evil Dead.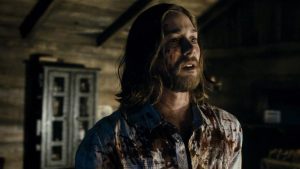 The frantic beginning turns out to be one of the most strongly crafted and fierce moments in recent horror history.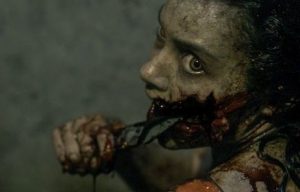 Everything is in its place: the cabin in the woods (which kept reminding of the 'the Bates' tower of a house); the unlucky five who are going to face a fate so terrible that meth/cocaine withdrawal, however it is, will seem like an orgasm. You'll know what I'm talking about when or if you see the film.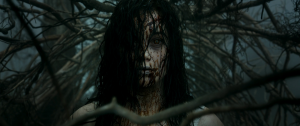 Everything is atmospherically pronounced, complete to the Dutch-tilt of the forest running after Mia (Jane Levy) – I can't help but wonder how Raimi pulled off the low-angle shots in 1981, perhaps the poor cameraman or Raimi himself ran, bent with a huge ass Super 8 (I don't go behind the scenes, it's easier to enjoy a film that way).
The film has its flaws, like continuity errors or props appearing in a man's hand when it was clearly thrown away into the water. Does it matter?
No.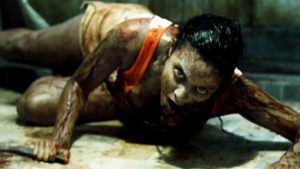 The plot has been added to and does not fall apart as most would do, with a cover. The acting is convincing and so is the devil. This was the mainstream Hollywood horror film of 2013.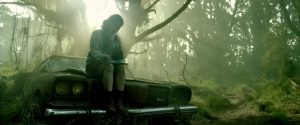 First time feature-length director, Fede Alvarez, seems to be in a hurry. He's done an awesome bloody-well job; however it could've been longer.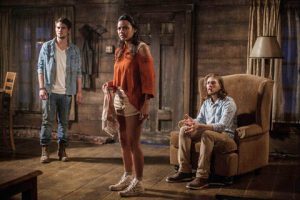 The trailer gave away almost all the good parts. That's not ethical marketing, but perhaps a rain of blood is. Here we must remind ourselves of need.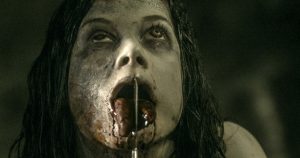 Need reminds me of that real feel that all horror films simply must have. The filmmakers used gallons of animal blood and guts. The makeup and costume design should be up there at the Dolby Theatre in Hollywood (the venue for the 2013 Oscar Award Ceremony). Some parts made me uncomfortable with the oh-so terrible, heinous suspense.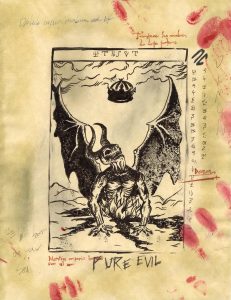 I rather liked the astonishing gore that is thrown at the viewer at frequent intervals; this is a gruesome, astounding piece of film, which has been made with enthusiasm and without much studio white noise.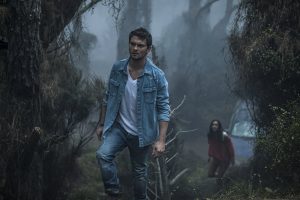 "You are all going to die tonight". Or maybe I'll wait for a Korean horror film.
A powerhouse of blood and gore and horror; a must watch
---