---
Dressed to Kill, 1980
---
The Latest Fashion In Murder
A mysterious, tall, blonde woman, wearing sunglasses murders one of a psychiatrist's patients, and now she's after the prostitute who witnessed it.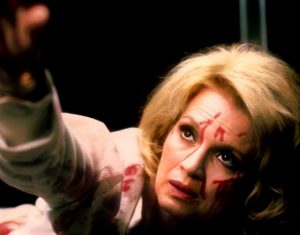 Spooky, mysterious, visually unreliable, and the erotic and slithery Dressed to Kill by Brian De Palma is way ahead of its time, ironically by influences that were two decades old by 1980.
A film that opens with a slightly disquieting and yet an enticing dream sequence has to be a nutter/thriller. Not always, not if you have De Palma at the helm. Not when his vision and narrative takes you places where sex is the least of your worries.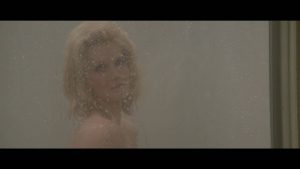 The conversation at the beginning, which is dripping with sexual innuendos and advances on one side and the controlled, the almost vow of celibacy reaction, although not without a wink and shifting in the chair, on the other puts the viewer on a roll. Then comes the complex elevator ride that twists and turns and splatters blood all over its audience. All this while the strange arrangement of music sneaks into the brain and hides itself, to pop up later at a dinner party.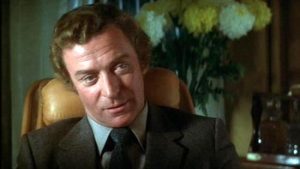 Angie Dickinson and Michael Caine sizzle in that scene without as much as a slight touch between the two. The sexual tension mixes with the black and white tone of the film and the result is a scene, a smooth mahogany layer of infantile urges and instinctual survival, which is discomforting yet sensual at the same time.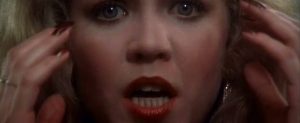 The atmosphere lingers for the length of the film, even when Doctor Robert Elliott is shown standing on the bricked sidewalks of Manhattan. Even when the narrative seems to be not all that mysterious or water-tight after all.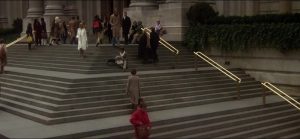 This is a highly engaging watch and asks for attention from the keen viewer. For you see, the Devil lies in the details and if David Frankel is indeed right then Dressed to Kill is a great film about repression and deviant-play of gratification, dressed like a lady or a gentleman ought to be.
---