---
Dorothy Mills, 2008
---
Evil chose her
When a gloomy, God-fearing island community is rocked by the murder of a young child, a psychologist is called in to examine Dorothy Mills, the teenager accused of the crime. Despite the villagers' resistance, the therapist soon suspects that Dorothy suffers from multiple personality disorder...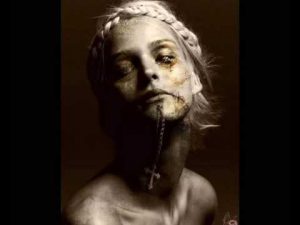 What starts off like the benchmark of films with themes of human sacrifice, Wickerman, 1973 takes a detour into the Jug Face, 2013 territory and comes out somewhat of a winner for a highly cliched genre. Director Agnès Merlet starts with good intentions, however they become confusing, maligned only to be dismissed minutes later.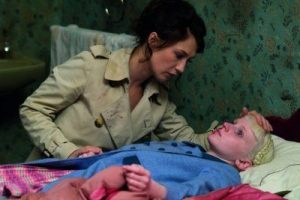 Highly unpredrictable – if you let go of the confusing bit – Dorothy Mills is a strange film, both, in its performances and putting a twist to a twist, which sometimes resembles the truly nerve-rattling (for two decades ago), The Exorcist, 1973; but that's alright as long as the film has to add something of its own.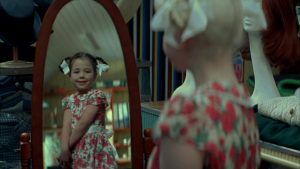 City psychiatrist Jane Dopp (Carice van Houten) visits an Irish villiage to counsel a girl who could be jailed for a horrendous crime, which she claims she did not commit. Commitment sucks cock. Things get charming when the village people can't stop staring at boobies. Anyway, as always things are not what they seem and Jane reacts quite awkwardly to it. She may be hot but acting is not her can of non-alcoholic beer. Things get even more interesting as doleful  Dorothy (Jenn Murray) pulls off a lovely (sometimes over the top) performance. The makeup department has done wonders for Mills.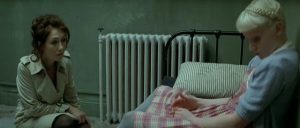 Dorothy Mills is as satisfying as a no-brainer should be; a no-brainer with some highly cryptic moments. It scares with its atmosphere, Ms. Mills, the eerie houses, the sermons, townsfolk doing what all townsfolk ought to do; stare. The flashbacks in Mills are pretty revealing but it took me time to figure shit out. Fucking Valium.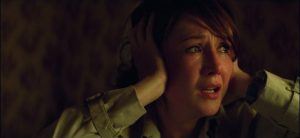 An average film with some really authentic twists and a silly silly hairdo.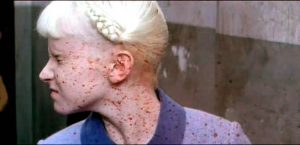 One more thing, watch it with someone who scares easy. It should add to the viewing pleasure. I wouldn't know; simply thinking what it would be like.
---