---
Death Bell, 2008
---
On the eve of the dreaded university entrance examinations, the lives of 24 of the smartest and brightest students at one high school, are on the line. Locked inside a classroom and nowhere to escape, a television monitor broadcasts a terrified Hae-yeong, the top student at the high school, tied up and seated on a chair inside an aquarium that slowly begins to fill with water. A voice from the monitor announces if the 24 cannot finish the exam administered within the allotted time given, Hae-yeong will die and so will everyone held captive inside the classroom. Thus begins the examination that will determine whether they live or die.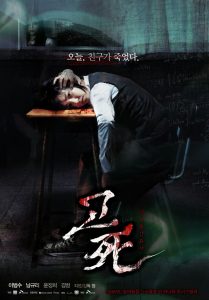 The Belko Experiment, this film reminded me of The Belko Experiment and the Saw Franchise, set up in a classroom and the corridor of a school in Korea, with kids in uniform and then in arms when things start to go South.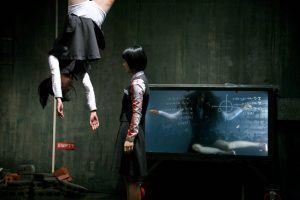 Confusing, inspired by the West, dangerously derivative, moving in sweeping meanders around the easily negligible and a rather forced ghost story, Death Bell is (after a very long time) a Korean outing that is easily forgotten. It has pedestrian written all over Mr. Chang-wook's (Lee Beom-soo) face.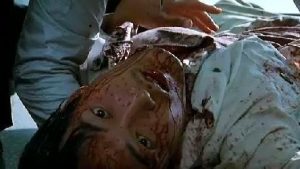 It also reminded me of Eiichiro Hasumi's live action take on the Japanese Anime, Assassination Classroom, which is brilliant. However this one is too preoccupied by its own brittle assumptions and the fact that director Chang (never trust a film whose director does not have a second name) barely knows how to put an entire film together in post-production, creating a state of disarray, which meddles with the feature so much that you want it to end as soon as it would.
This is one barren feature; unenthusiastic, devoid of tension, bereft of suspense or a fulfilling ending. If you would like to watch it for the gore, leave it be; the film makes you think it's bloody and all fucking John (I want to play a game) Kramer with industrial tools. It is nothing like that.
Not even close. Sad.
Much disappointed.
---