---
Baise-moi, 2000
---
Manu has lived a difficult life. Abused and violently raped, she sets off to find herself only to meet Nadine, a prostitute who has encountered one too many injustices in the world. Angry at the world, they embark on a twisted, rage-filled road trip. They choose to have sex when they please and kill when they need. Leaving a trail of mischief and dead bodies in their wake. Generating a media blitz and manhunt, soon everyone is out to capture the young fugitives.
Actors
Starring:
Karen Lancaume
,
Raffaëla Anderson
,
Ouassini Embarek
,
Adama Niane
,
Marc Barrow
,
Patrick Eudeline
,
Ian Scott
,
Zenza Raggi
,
Jean-Louis Costes
,
Titof
,
Delphine McCarty
,
Patrick Kodjo Topou
,
Élodie Chérie
,
Marc Rioufol
,
Hervé P. Gustave
,
Jean-Marc Minéo
,
Gábor Rassov
,
Rodolphe Antrim
,
Nataly Dune
,
Sebastian Barrio
,
Pascal St. James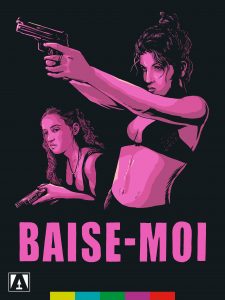 This is a French indie made of angst and everything that can go wrong with a person, psychologically. It challenges you to watch the terrible downward spiral of two women who lose their minds, pick up guns and start to shoot men indiscriminately.
There's a scene with Karen Bach (porn name) where she's in her underwear and she is posing in front of a bathroom mirror with a .9mm in her hands. It looks like the directors have watched Taxi Driver, even then you start to feel the lump grow in your throat, especially when you know that the real-life Karen Lancaume committed suicide at age thirty-two.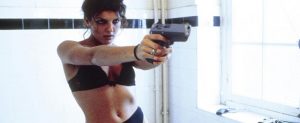 This was five years after Rape Me and three hard-core porn flicks. She quit porn for two years and then swallowed a bunch temazepam pills instead of cum.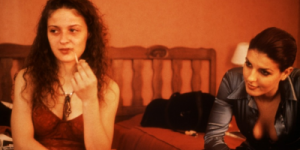 If someone recommends, ask him/her to watch with you so you can bitch slap that person every time the films shows mayhem, whether it be domestic violence or a client getting rough with our protagonist – who is no more.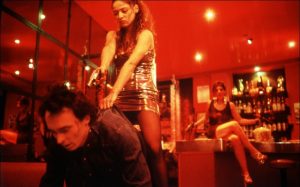 I am a fan of Karen Bach, hence the review of the first non-porn film she made, which had its run at the Sundance.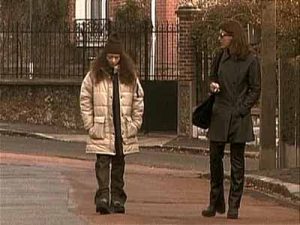 Hang in there Karen, wherever you are, I'm still a fan and that's that.
It is a sad confusing watch.
Rated X for explicit sex, nudity, violence and beleaguering the decency left in all of us.
The French, it seems, have never been the same after the civil war.
---