---
Antichrist, 2009
---
When nature turns evil, true terror awaits.
A grieving couple retreats to their cabin 'Eden' in the woods, hoping to repair their broken hearts and troubled marriage. But nature takes its course and things go from bad to worse.
This review may contain spoilers
"A crying woman is a scheming woman"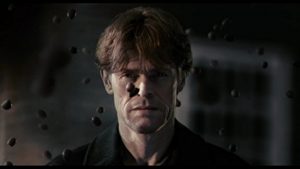 Do not be mistaken. This is a film by the aberrant and outlandish Lars von Trier, who after a lengthy bout of depression made a film in 2009, which is an uneasy-intimate experience with subtle, slow motion shots of snow fall, an explicit shower sex-scene and babies accidentally falling out of open windows. The camera follows the entire 23 second fall of the toddler until the tiny thing (I am still trying to convince myself that it was only a film prop; it certainly was, but not the fiendishly beautiful direction) makes contact with asphalt.
The metamorphoses of the film into a full blown violent, psychological horror drama is film-making at its best and most vile. Not everything is in good taste (I look at scissors in a completely different way now), however the imagery and the smoky cinematography by an old friend of Triers, Anthony Dod Mantle make this beast one of the most intriguing, complex, mind-bending, faith-rattling & belief shattering films of all time. Trier (dedicating his film to  his film to Andrei Tarkovsky) comments (on the DVD release) that the inspiration is intrinsically that of mood.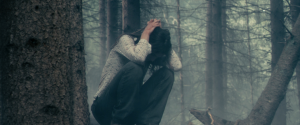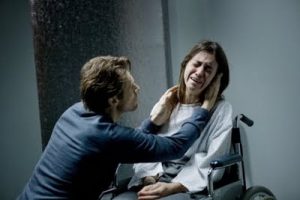 It's earthy, it's puerile, it's Dafoe, it's Gainsbourg, it is their contorted and extremely sullen and explosively funeral performances, the subconsciously hateful chemistry, their intimate connection, the penetration, the castration, the clitoridectomy home kit deal gone bloody is all like Freud on a coke binge. And in the end it is a numbing masterpiece and more closely; an analogy of loss, grief, companionship, witchcraft, psychiatrist-husband-pants-ego issues and a mother trying to change the shape of her baby boy's feet by making him wear the left shoe on the right foot and right one on the left. A conflict where all hell breaks loose.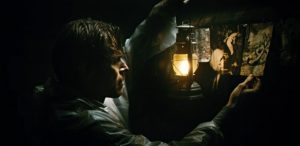 Wrong sides. Completely wrong. God awful wrong. So wrong that it convinces the keen viewer of the animals that not only talk but speak of impending doom.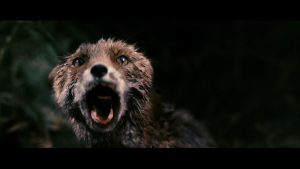 A fantastic study of a relationship deliberately put to trial and the consequences of denial and a full blown, jaw-dropping revelation towards the end.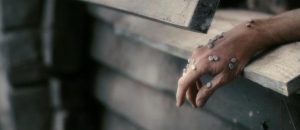 ---