---
Amanda Knox, 2016
---
Either I'm a Psychopath in Sheep's Clothing, Or I Am You.
This gripping, atmospheric documentary recounts the infamous trial, conviction and eventual acquittal of Seattle native Amanda Knox for the 2007 murder of a British exchange student in Italy.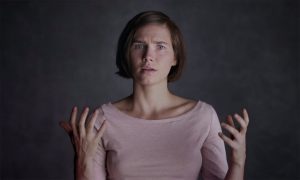 Making out, even having sex is natural when stressed the fuck out.
Making out and posing for the Scena del Crimine persona is utter foolishness.
Having an alibi that includes making out after telly-dinner and then a happy ending, as Raffaele Sollecito – one of the initially accused – and the lovely ladies of the night in Bangkok say.
Suddenly lying about the whole deal the next day is pure, unadulterated, fuckery. Did the guido have no council then? Shouldn't he have had one?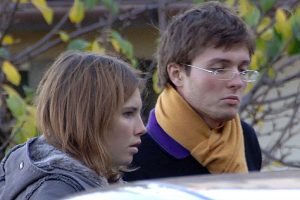 Pointing fingers is one thing, accusing a black-Italian of murder is messed up and then retracting her statement is fuckery again at its prominence. And then a wink seals the deal for the frantic, ravenous, influential media. Why does Amanda Knox wink at Sollecito the way she does as if they know something that we or the press or the filmmakers have no knowledge of? What about the text from Patrik that she responded to and shows to us the message that she sent but only refers to Patrik's text twice and with complete conviction? But why do we only get to see the text that Knox sent?
Was Rudy Guido paid to come forward and then realised it was too late to alter his confession but still threw it all back to Knox. Sentenced to thirty years (I could be wrong- blame holy smoke and SSRIs), Guido still maintains his innocence in the murder of Meredith Kercher. Why? Why not make it easy for the parole board if he did it. It could actually have his sentence reduced. It's Italy. Fucking Godfather was Italian.
I'm derailing.
And that journalist in a Tom Ford Two Piece is such an asshole because he is one honest son a bitch with a single agenda. What the shit is Giuliano Mignini going on about with his mangled contaminated crime scene investigation. What about the DNA or lack of it? Whatever happened to the Higgs Boson discovery at CERN, why do i still obsess over action figures at thirty nine?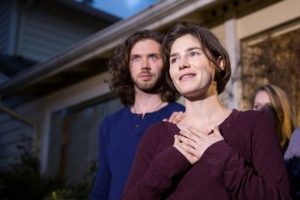 Questions, questions and then some more riddles to ponder. Amanda Knox, the film, does not take sides, which is good. However, there is a certain elevation found in documentaries that let you decide with a plethora of case-file evidence. Unfortunately with Amanda Knox it is neither spoken of or found in the tedious engagement executed amiss.
---