Hellter interviews Linden Porco (Leprechaun Returns)!!
---
Hellter interviews Linden Porco (Leprechaun Returns)!!
---
Hello Grue-Lings,
   If anyone has seen the new Leprechaun film, it's really good. It's called Leprechaun Returns and my guest does an amazing job as The Leprechaun. His name is Linden Porco. Linden Porco was born in Winnipeg, Canada. He is now known for his role as The Leprechaun in Leprechaun Returns (2018) and Smart Mouth in Channel Zero (2016).
He met Verne Troyer ("Mini-Me" in the Austin Powers movies) at a trade show in Winnipeg, Manitoba, Canada. Troyer suggested Linden pass on his resume to his manager Elena Fondacaro from Fonolli Management Inc. in Los Angeles. This led to his first break into the industry with the Wayans Brothers in "Little Man". Here is my interview with Linden Porco:
.
.
---
.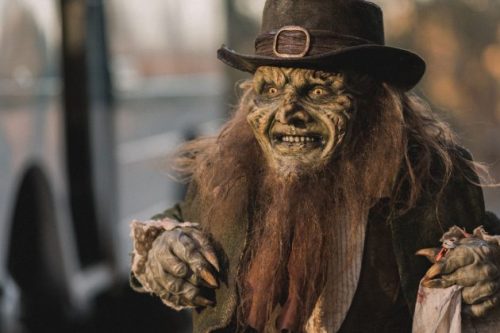 .
HELLTER: Hello Linden and welcome to Gruemonkey. I am very happy to have you on today as a guest.  How did you get cast as the new Leprechaun? 
LINDEN: Thank you for having me. Audition process was good, I auditioned the first time and then proceed to wait a month for a Skype audition with Steven Kostanski and Lance Samuels. Another 2 weeks went by and I got the email from my agent saying I got the part. I studied the accent for quit a long time to perfect it. Had a lot of fun preparing for the audition because the reward was that I got the part!  
.
.
.
HELLTER: I can tell you studies the accent because you nailed it. It was great! Were you nervous about replacing Warwick Davis and if the die hard horror fans will welcome you as the new Leprechaun? 
LINDEN: To be Honest I didn't think about it that way, I just focused on my portrayal of the Leprechaun and set out to give the best performance I could. Obviously fans will be loyal to Warwick and I appreciate that. I wanted to give my own fresh take on it but still being true to the character. 
.
.
.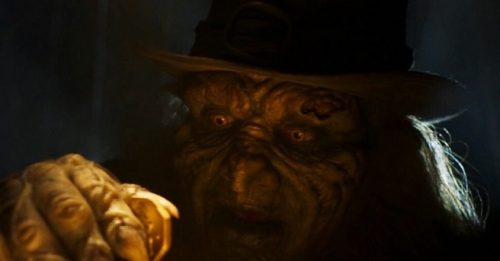 .
HELLTER: You did put your own take on Leprechaun and I liked it. Have you watched any of the Leprechaun films before or after you filmed Leprechaun Returns? 
LINDEN:  I watched the first Leprechaun movie while I was down in South Africa to get a fresh look at Warwick's performance to make sure I was on the right track of where the Leprechaun would be coming from. But I am actually very scared of horror movies. 
.
.
.
HELLTER: Oh wow, I would have never thought you were scared of horror movies. What inspired your performance as the Leprechaun?
LINDEN:  When I got the audition for the Leprechaun I Immediately thought about Heath Ledger's Joker, so that's where my inspiration came from. Then putting my own personality and spin on it. 
.
.
.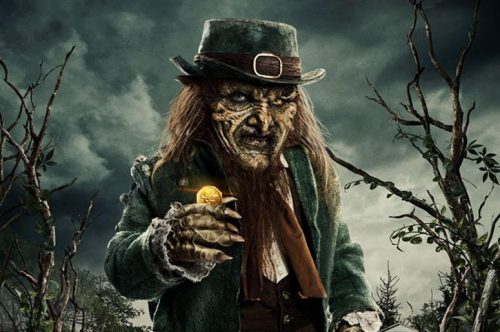 .
HELLTER: I love Heath Ledger's Joker!! How was your experience like filming Leprechaun Returns? 
LINDEN: Was amazing cast and crew were incredible, had such a blast on set. Even my off days I went to set to hangout because I loved it so much! 
.
.
.
HELLTER: That's so awesome you had a fun time with your cast. What was your favorite scene and favorite kill in Leprechaun Returns? 
LINDEN: Watching the Meredith Kill live was crazy! also enjoyed watching Andy's death that was very cool! 
.
.
.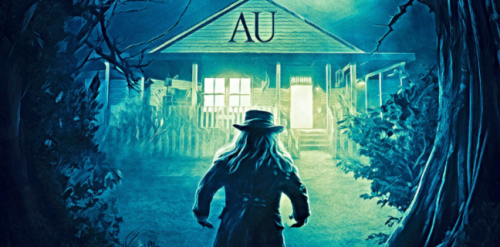 .
HELLTER: All the death's were brutal. I loved it!! Any cool behind the scenes stories on set for Leprechaun Returns? 
LINDEN: Just that it was never a dull moment. Everyone had a blast. 
.
.
.
HELLTER: Do you like how the Leprechaun character mixes horror and humor together? 
LINDEN: Yes! I find it very refreshing, makes him more human than a monster. Was a blast to play the Leprechaun.
.
.
.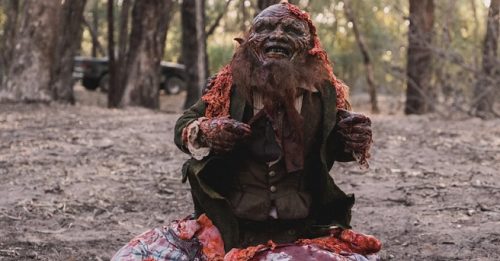 .
HELLTER: What would you do if a killer Leprechaun came looking for you for his pot of gold? 
LINDEN: I would first off run for my life, and second try and kill the damn thing! (laughs).
.
.
..
HELLTER: I would run and not look back (laughs). I read you were one of the Chucky bodies in Cult of Chucky. What are your thoughts on working with yet another Iconic Horror franchise, Chucky and actually being one of the Chucky Dolls? 
LINDEN:  Was amazing to work on Cult of Chucky as well. To learn from Don Mancini was incredible. 
.
.
.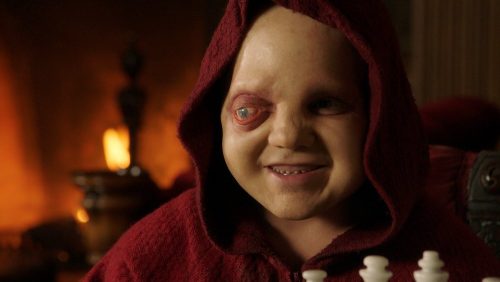 .
HELLTER: Don seems like a really cool guy. How did you get involved with Channel Zero? 
LINDEN:  I Auditioned for Channel Zero in front of casting – also writer producer Nick Antosca and Director Arkasha Stevenson. 
.
.
.
HELLTER: Your character Smart Mouth in Channel Zero Butcher's Block is so creepy. What are your thoughts on that character and for people who haven't seen it, can you tell us what that character is about? 
LINDEN: I am a Homunculus child who is part of the Peach family who are cannibals. we are trying to get new recruits. If you enjoy horror then this show is definitely worth checking out! 
.
.
.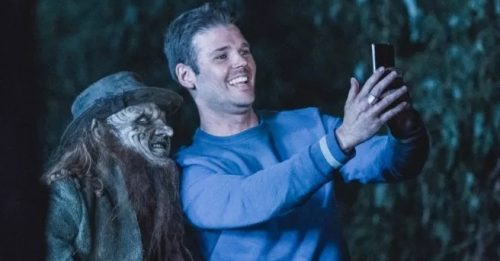 .
HELLTER: Yeah, the show is worth checking out Gruemonkey fans. He is creepy as hell in it. Without giving to much away, do you think there will be another Leprechaun films after this one and do you think you will return as the Leprechaun if another one is made? 
LINDEN: I have no idea about another Leprechaun. But if so, count me in! 
.
.
.
HELLTER: I hope so. I loved Leprechaun Returns. Anything else you want to discuss or promote?
LINDEN: You can follow me @lindenporco on all social media platforms.
.
.
---
.
.
.
.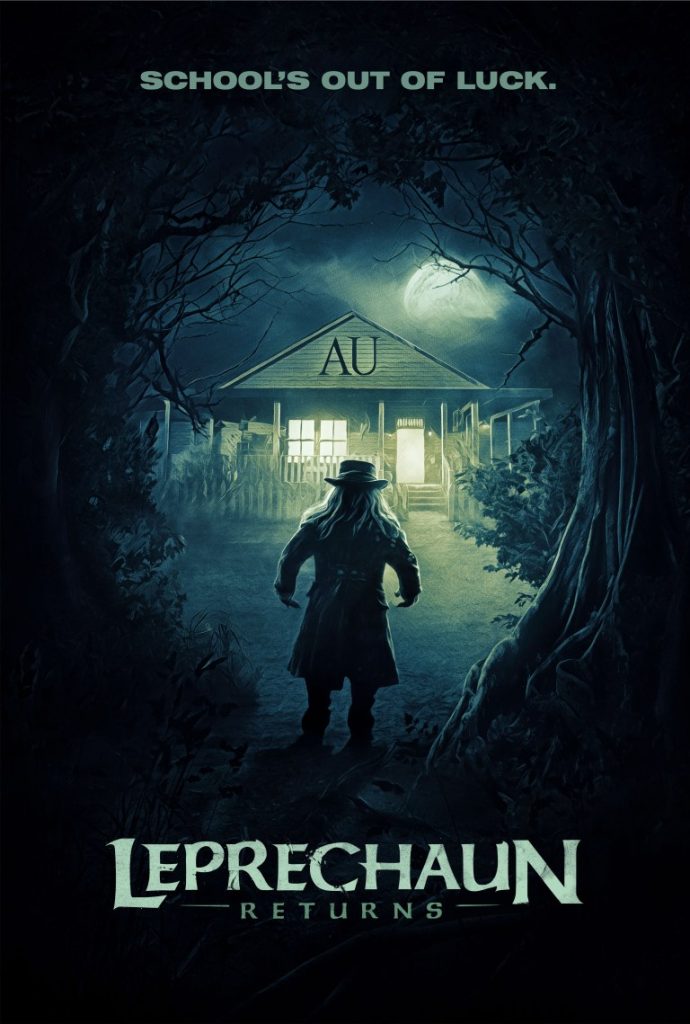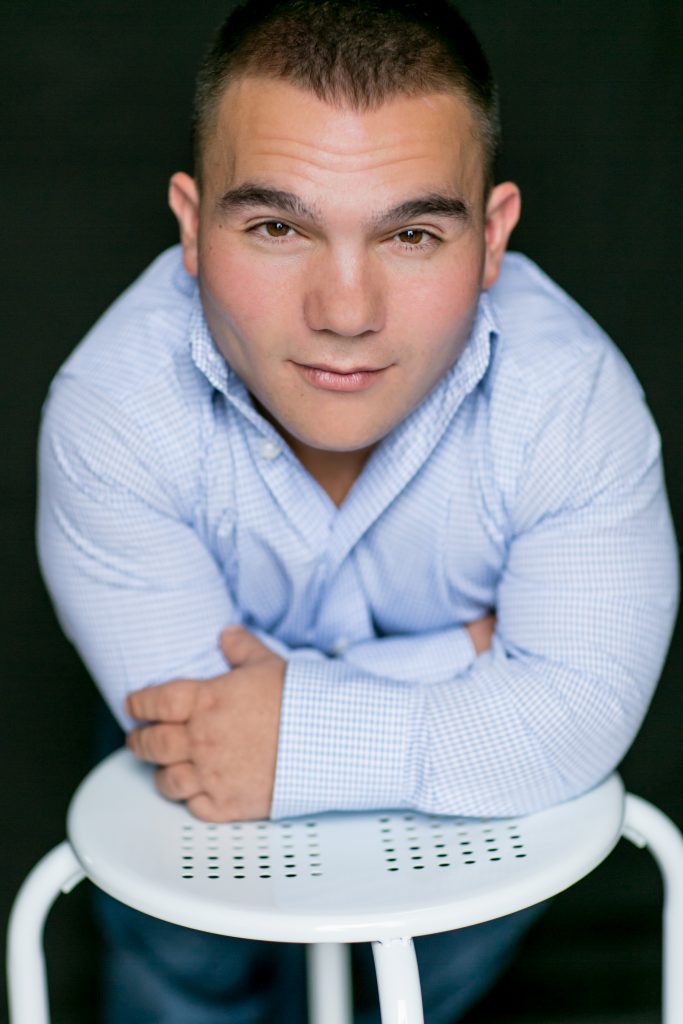 ---