---
Grue's Gay Pride Month: My thoughts on the amazing Sons of an Illustrious Father!!
---
Hello Grue-Lings,
In honor for

Gay Pride Month

, I want to talk to you all about the amazing band

Sons of an Illustrious Father

, let by Flash star

Ezra Miller

. It's great

Queer rock

music. I love this band and the sound. Watching video's of them, I love Ezra's presence in the music video's. He is just simply amazing and really delievers. He is an amazing performer and singer and has such a bright future in the music world. Their sound is very unique and not like other rock bands, which makes them stand out and that's perfect. I like that.

Sons of an Illustrious Father

includes:

Ezra Miller, Josh Aubin, and Lilah Larson.
.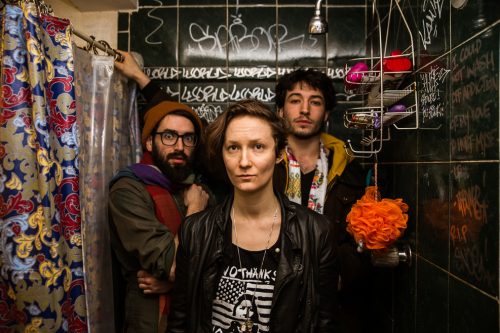 ..
Ezra Miller

was told by people in Hollywood that It would not be good for his career if he came out. He should stay hidden and be an actor. Luckily he didn't listen to them because Ezra is such an amazing nice down to earth person and he is a terrific actor and his sexuality has nothing to do with how good he is. It don't matter if you are Gay or Straight, as long as you can act. Ezra proved that. I met Ezra at Philly's Comic Con and he is just the sweetest nicest Celeb you will ever meet in your life. Wish I could have talked to him more, but his line was really long. I can't say enough good things about Ezra Miller. He's just amazing!!
.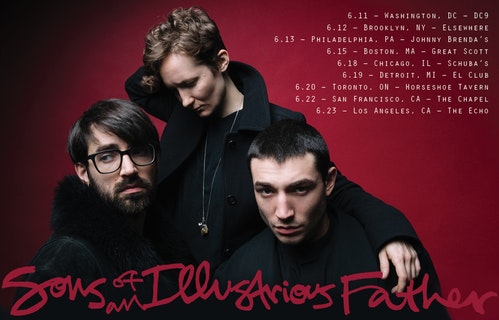 ..
Sons of an Illustrious Father'

s new album is called Deus Sex Machina: Or, Moving Slowly Beyond Nikola Tesla. Wow, that's a mouth full, (laughs). I love it because even their album title is unique just like the band. The amazing songs on this album are: US Gay, Crystal Tomes, History, Extraordinary Rendition, Narcissus, Unarmed, When Things Fall Apart, Eg, and Samscars. They are currently on tour and their remaining dates are as follows: June 11th DC9 Nightclub in Washington DC, June 12th Elsewhere in Brookyln New York, June 13th Johnny Brenda's in Philadelphia Pa( I personally can't wait for this, because I will be there), June 15th Great Scott in Allston Ma, June 17th The Grog Shop in Cleveland Ohio, June 18th Schubas Taven in Chicago IL, June 20th The Horseshoe Tavern in Toronto Canada, June 22nd The Chapel in San Francisco CA, and June 23rd The Echo in Los Angeles Ca.
.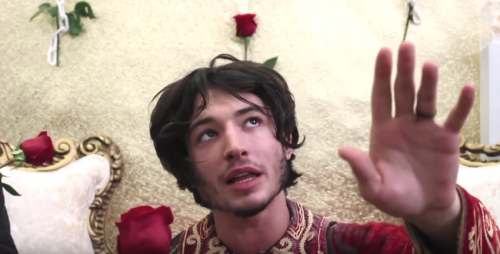 ..
.
.
.
..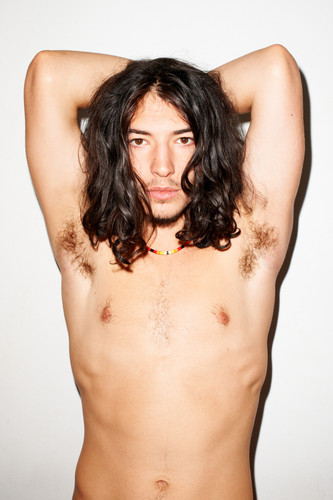 ---