---
Films You Never Heard Of: Killer Condom: The Rubber That Rubs You Out!!
---
Killer Condom

is a horror comedy film made in

Germany

. Directed by:

 Martin Walz

. Written by: 

Ralf Konig

. Starring: 

Udo Samel, Peter Lohmeyer, and Iris Berben

.
.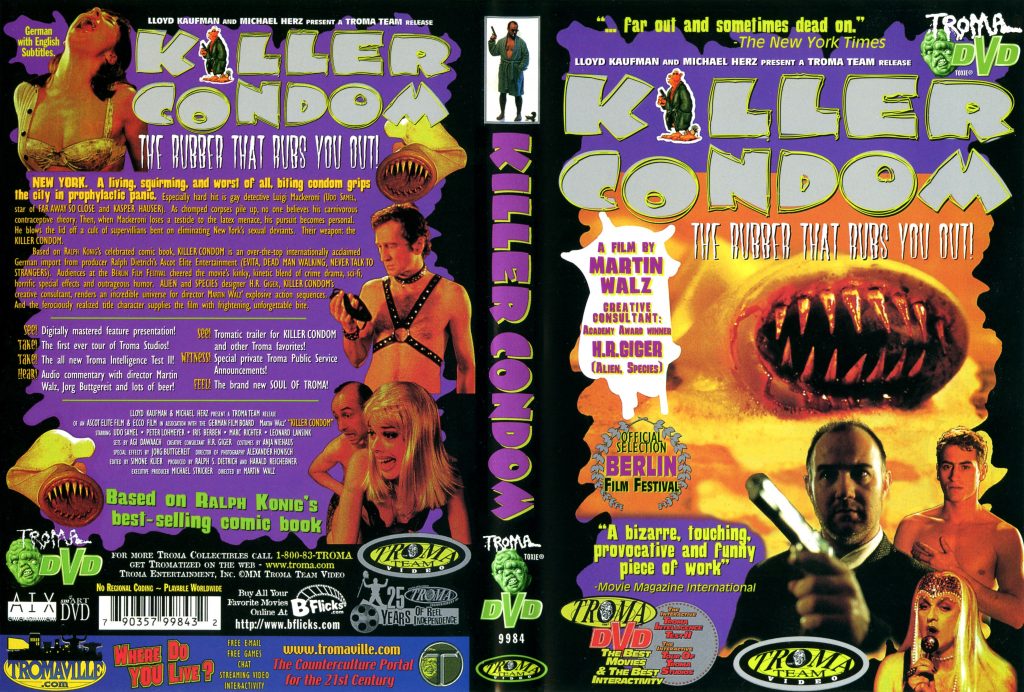 .
.
.
The plot takes place in New York, and in the present. In a Hotel called "Quicky" a professor blackmails a student of his into having sex with him. But when the professor puts on a condom, the carnivorous condom bites off his penis and disappears. Detective Mackaroni who gets the case thinks that the college girl just bit off her teacher's penis! Mackaroni goes to the motel himself to check out the crime scene, in the lobby he finds a gigolo named Bill and he asks him to follow him to crime room, there the two men attempt to have sex when they are suddenly interrupted by the attack of a killer condom.
.
In New York, four men have their penis ripped in room 308 of the cheap Hotel Quickie. The Sicilian homosexual smoker Detective Luigi Mackeroni is in charge of the investigation. While inquiring in the hotel, Mackeroni has a crush on the prostitute Billy, goes with Billy to room 308 and they have intercourse in the crime scene. Luigi uses the condom supplied as compliment by the hotel and it eats his testicle. The official version for the police department is that Billy torn Mackeroni's testicle, and nobody believes in Mackeroni's version. After many other mutilations, Mackeroni finds that a fanatic religious woman intends to destroy gays, hookers, travesties and other perverts, using this weird specimen developed in the laboratory to castrate men.
.
.
.
.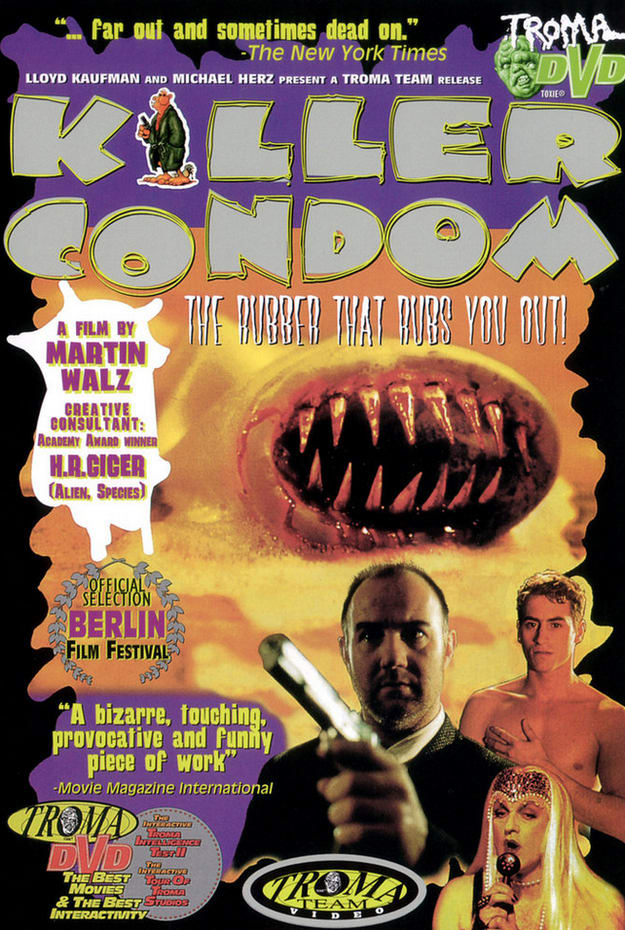 ---