---
Frankenthug and Vampiyaz bring urban horrors to your neighborhood | Now Available on DVD!!
---
Vampiyaz and Frankenthug are available now on DVD from Windowmaker Films.
.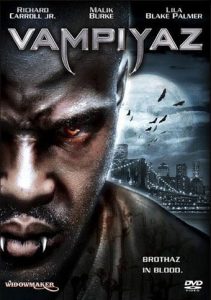 .
Vampiyaz
Jakeem has been in prison for the last eight years, convicted for a crime he didn't commit after he was set up by gangsters. Now he wants to settle the score, and seeks revenge accordingly, but things have changed since he left the neighborhood. Revenge takes a backseat in his priorities as he realizes the streets have been taken over by bloodsucking fiends; the plentiful dead of the ghetto have returned to haunt the living, and the banquet of blood has only just begun! BOYZ N' THE HOOD meets DAWN OF THE DEAD in this entertaining, terrifying vampire tale.
Vampiyaz | Now Available at Oldies.com 
https://www.oldies.com/product-view/85033R.html
.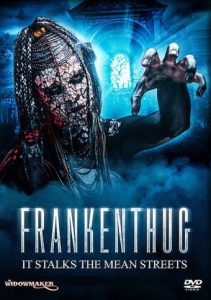 .
Frankenthug
THOT's, Thugs and T.H.C. It's just another day in the hood; until, a new gang rolls into town and shoots up the wrong G. Now, after a botched science experiment, a FrankenThug has risen to wreak havoc on the gang that killed him and anyone that gets in his way.
Frankenthug | Now Available at Oldies.com
https://www.oldies.com/product-view/85618R.html
.
About BayView Entertainment
BayView Entertainment, LLC, is a full service media company committed to acquire, develop, produce, market and distribute audio-visual content. For over fifteen years, BayView made its name by being dedicated to releasing only the best programs in each category from some of the most trusted names in the field.
BayView's disc programming can be found throughout the country at all online suppliers plus fine brick & mortar retailers, as well as streaming/video on demand at all major digital retailers and platforms.
DVD Outlets include Amazon, Walmart, FYE, TCM Shop, Deep Discount, Oldies.com, Import CDs, Vintage Vinyl, and more. 
VOD platforms include Amazon Prime, Vimeo, iTunes, Tubi, Roku, and MX Player. 
.
Marketing Macabre – a horror boutique public relations company created to give independent filmmakers an affordable alternative. We focus on the importance of press releases to gain momentum and we work with some of the biggest genre websites in the world. Our mission is to get your project in front of your audience, the horror public – the most devoted fan base in all of entertainment.
More information: 
https://horrornews.net/marketing-macabre/
---