Gruemonkey Interviews Mike Manning (The Call, Slapface, Son of the South)!!
---
Gruemonkey Interviews Mike Manning (The Call, Slapface, Son of the South)!!
---
Hello Grue-Lings,
  We had a very special guest on our show. His name is Mike Manning. He is currently on Days of Our Lives, he also made a killer horror film called The Call and has one coming soon called Slapface. 
Mike Manning is an award-winning actor and Emmy-winning producer. Hitting the ground running when he first appeared on the scene in 2010, Manning has forged an enviable career with a wide variety of characters on screen and stage.
As an actor, Manning is most known for his role in Disney's popular snowboarding movie "Cloud 9," and MTV's "Teen Wolf." Manning's other TV credits include "Hawaii Five-0" on CBS, "Major Crimes" on TNT, a recurring role on multiple Emmy-winning series "The Bay" on Amazon Prime and Popstar! TV, "Crash & Bernstein" on Disney XD, Hallmark's "Operation Cupcake" and the series regular role of Charlie on NBC's "Days of Our Lives."
Playing the voice of Denver in the English version of the Netflix worldwide hit "Money Heist" (La Casa de Papel), Manning has also voiced characters in a variety of other Netflix productions. Other notable acting credits include Tyler Perry's "The Haves and The Have Nots", a lead in the third installment of the "God's Not Dead" blockbuster series, the WWII drama "D-Day: Battle of Omaha Beach," and "The Call" featuring Lin Shaye and Tobin Bell. Manning will also be seen in the highly anticipated civil rights movie "Son of the South," directed by Barry Alexander Brown and executive produced by Oscar-winner Spike Lee.
When not performing, Manning works as a producer, co-founding Chhibber Mann Productions in 2015.  He's been involved behind the camera on dozens of films including the Showtime documentary "Kidnapped for Christ" with acclaimed producer Tom DeSanto ("Transformers"), "Jinn" (Filmmaker Magazine's "50 Most Anticipated Films of 2018"), the Netflix Original "The Death and Life of Marsha P. Johnson" by Oscar-nominated director David France, the Tribeca comedy "Folk Hero and Funny Guy," the SXSW award-winning film "M.F.A.," and "Lost in America," featuring Halle Berry, Rosario Dawson, Jewel, and Tiffany Haddish.
Manning has a heart for many non-profit organizations throughout the country. He's an ambassador for the anti-bullying organization Boo2Bullying, a board member for the largest youth-focused clean water organization in the world, Thirst Project, and he's been honored by the City Council and State Assembly of New York for his work promoting equal rights around the United States. Below is our interview with the amazing Mike Manning:
.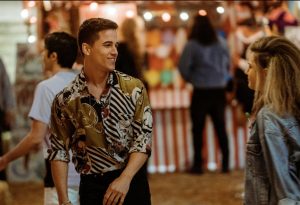 .
.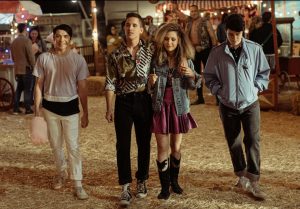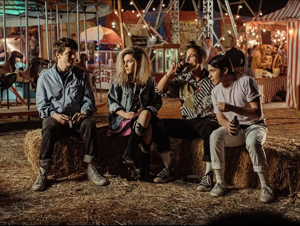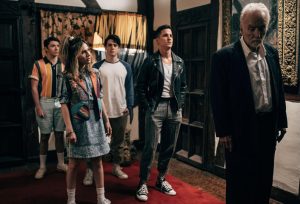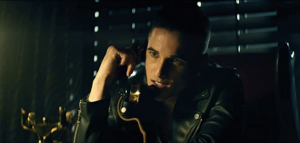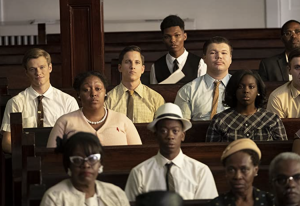 .
.
.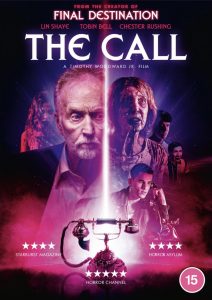 ---