Celebrity Picks: Matthew Maio Mackay (Tooth 4 Tooth LGBTQ Vampire Film)!!
---
Celebrity Picks: Matthew Maio Mackay (Tooth 4 Tooth LGBTQ Vampire Film)!!
---
Hello Grue-Lings,
  Please welcome to Celebrity Picks today, Matthew Maio Mackay. He has a LGBTQ Vampire film coming out called Tooth 4 Tooth. 
The streets have always been dangerous for those who are hated and misunderstood. Chris and his fellow drag artists know this only too well. As if the constant harassment from a new group of street preachers in the city wasn't threatening enough, people are beginning to be found murdered with the victims' bodies being drained of blood. When a friend is killed, Chris begins to suspect that the street preachers are involved. He's not the only one on the case – Dove, an activist who post videos of the street preachers' abuses online, is following them too. Things are not what they seem in the city at night, as the two find themselves caught in the middle of an ancient war between those who feed on the blood of the fearful and those who feed on the blood of the hateful. Nothing will be the same again.
.
Matthew Maio Mackay is an award winning film-maker based in Adelaide, South Australia. In 2018 Matthew acquired the rights to adapt a Stephen King thriller short story, A Tale of the Laundry Game. The sixteen minute short was accepted into the 2019 international festival, Monsterfest and premiered at the GU Film House at cinemas in Adelaide and Melbourne, before the Australian feature 'Two Heads Creek'. In 2019, the film was also accepted as a finalist in the Lift Off festival, the international Jason Blum funded 13 Horror Fest, as well as The Best Shorts Competition, where it also won an award of excellence, special mention. The film also won best cinematography, editing and directing in the international Southern Shorts film festival, as well as being a finalist in the Los Angeles Film Awards. His recent short film, 'Love and Blood' which he co-wrote and directed was accepted into the 2020 Lift-Off festival. It is currently doing the festival circuit. In 2018, he also co-wrote, directed, and edited the live action short horror movie, 'Smothered', which was accepted into the 2019 Lift-Off international Film Festival. Matthew was also a SA finalist in the 2017 International Silent Short Film Festival.
.
Matthew has a number of other projects underway including a short film that stars Greg Sestero (The Room, Best F(r)iends and author of The Disaster Artist, which was adapted into an Academy nominated film). Another project going into production next month titled 'Tooth 4 Tooth', a queer vampire film also features cameos from Drew Droage (Heathers, writer on Netflix's AJ and the Queen, Bob's Burgers) and Phil Nichol (BAFTA nominated Monty Python Biopic and ETAJ). He has also previously worked with Brennan Mejia (Gregg Araki's Kaboom, Red Power Ranger, Supergirl), Cori Gonzalez-Macuer (Taika Waititi's What We Do in the Shadows), Lucy Barrett (The Wrong Girl, Neighbours, Emo the Musical), Carter Jon (Netflix's Everything Sucks) and Brennan Murray (You're the worst, Video Game High School, Netflix's Captain Underpants) on his previous films.
He has been interviewed for the Advertiser, Film Ink, Cinema Australia, Glam Adelaide, Netherlands Stephen King Magazine and Radio Adelaide. Matthew's work is produced under his own business, One Manner Productions.
Here is Celebrity Picks with Matthew Maio Mackay:
.
---
.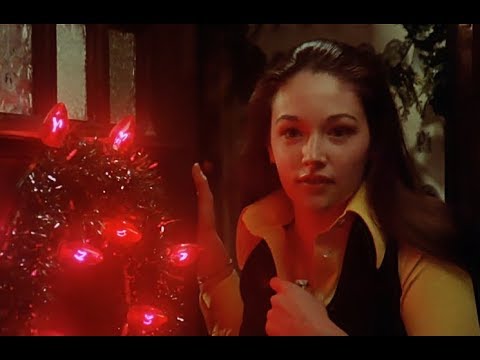 BLACK CHRISTMAS 2019:
I love how it's an updated version of the classic 1974 slasher film, with a powerhouse ensemble cast, and a sharp script that is relevant to today's generation by exploring themes of feminism and abuse of power. The director and co writer, Sophia Takal, also creates a thought provoking take on a genre film. The soundtrack by the Blair Brothers creates a sense of unease throughout, and Imogen Poots delivers a standout performance. Although not critically well received, it is definitely an underrated hidden gem.
.
.
.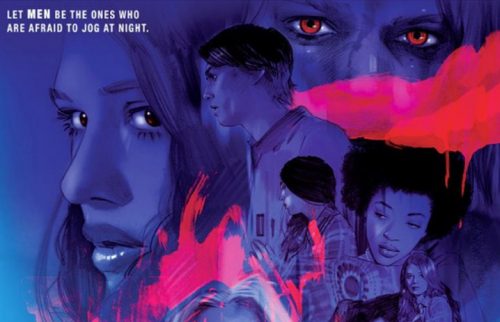 BIT:
I love how it's a new feminist/queer take on the vampire genre and how it has a unique script and direction, which makes this a must see film. It has a cast led by Nicole Maines, who is incredible as Laurel, and also has a killer soundtrack by Wolfmen of Mars. James Paxton who plays Mark, (Laurel's Brother), also delivers a great layered performance. It also has a fun and quirky sequence with Diana Hopper set to the classic 1978 song Rasputin by Boney M.
.
.
.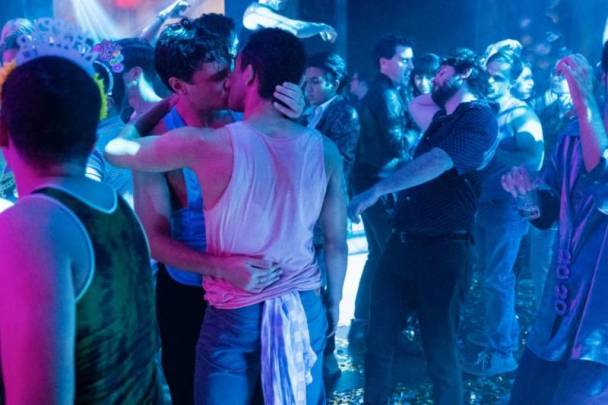 INTO THE DARK- MIDNIGHT KISS:
Part of Blumhouse's anthology series 'Into the Dark,' I love how this is a fun slasher film that is reminiscent of classics, such as 'Scream' & 'I Know What You Did Last Summer,' however it has an original and fresh concept . The writing is sharp and it has a great cast, with notable performances from Chester Lockhart and Augustus Prew. The cinematography is also vibrant and colourful, which helps establish the setting.
.
.
.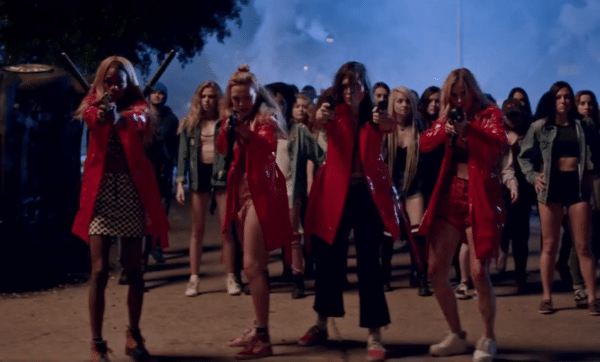 ASSASSINATION NATION:
This film is visually amazing and incredibly well directed and written. It has a strong ensemble cast, with seasoned actors such as Hari Nef, Odessa Young and Bella Thorne. The themes are also very relevant to today's world.
.
.
.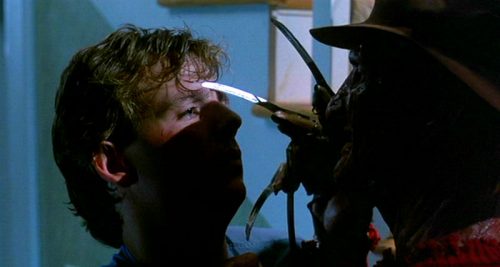 A NIGHTMARE ON ELM STREET 2- FREDDY'S REVENGE:
A sequel to the classic horror film, I love how the messages of the film are conveyed by metaphors/inferences, and nothing is ever explicitly stated to the audience, which has brought the movie to a cult status.
.
.
.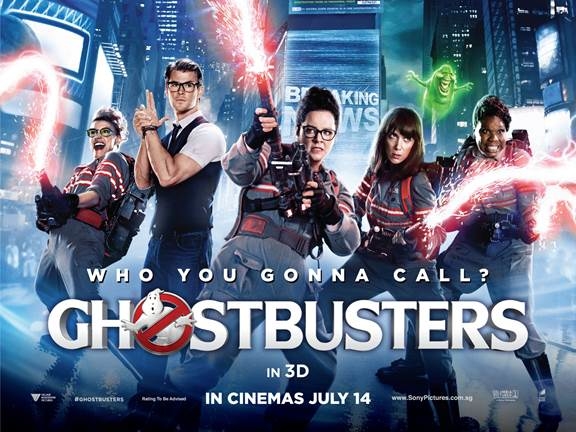 GHOSTBUSTERS 2016:
Although leaning more towards the horror comedy genre, I love this reboot of the classic franchise. Paul Feig's direction is great, and Kate McKinnon and Leslie Jones steal the film.
.
.
.
ANNA AND THE APOCALYPSE:
A zombie Christmas musical, with catchy songs and a lot of gore, it's a fun and original film.
.
.
.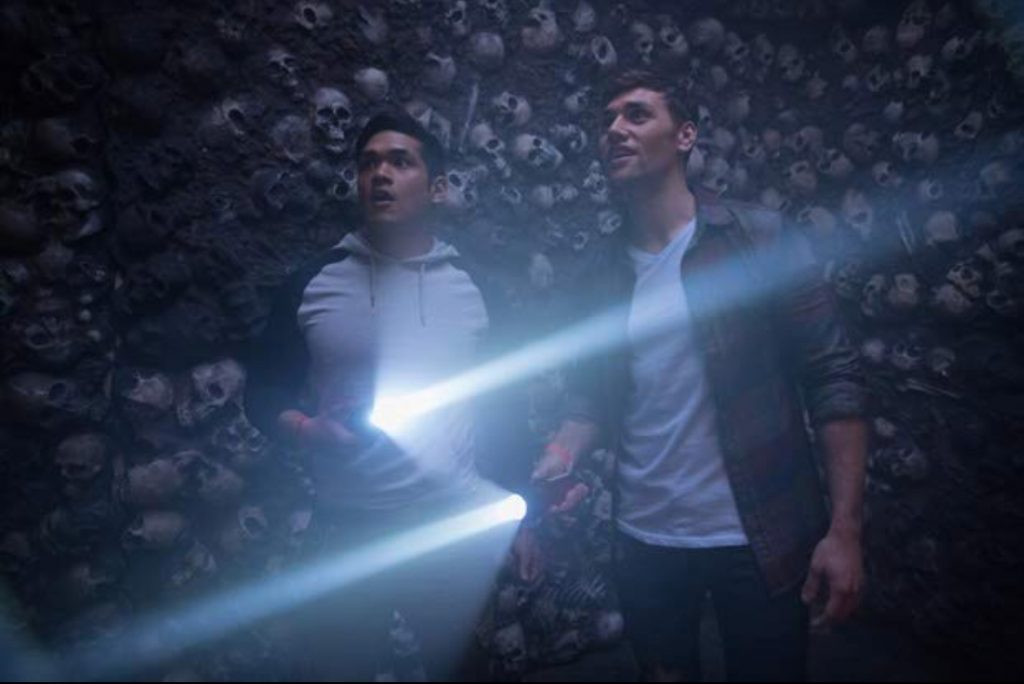 HELL FEST:
A suspenseful slasher film, with great cinematography and setting. It has a great cast and score, that is a well crafted second feature by Gregory Plotkin.
.
.
---
.
.
.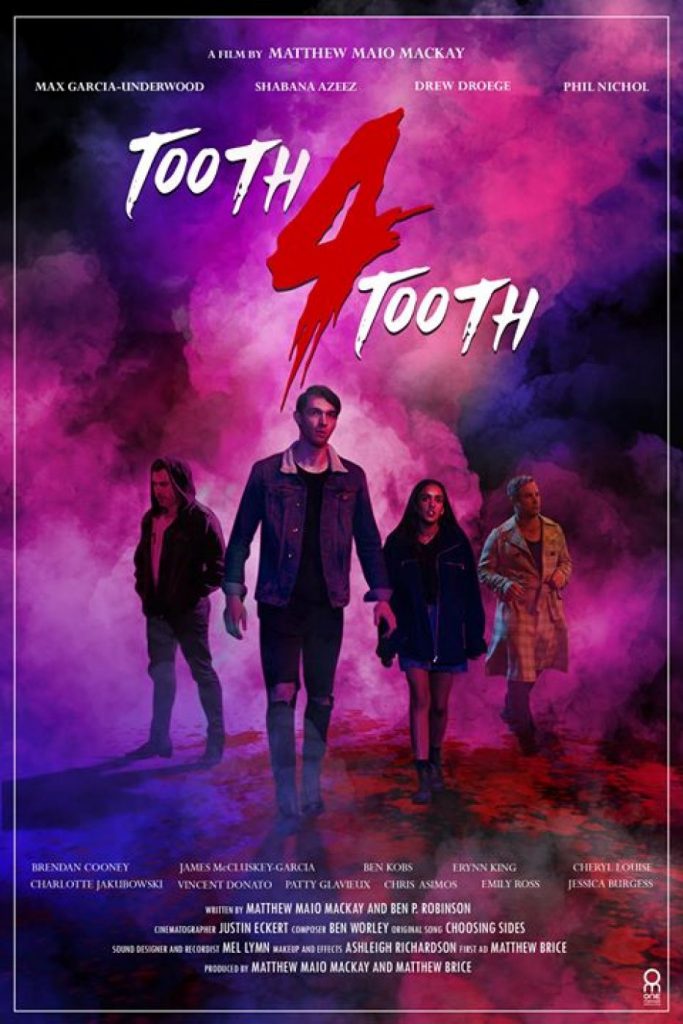 ---