Celebrity Picks: Matt Burns/Sick Nick Mondo (Professional Wrestler, AEW)!!
---
Celebrity Picks: Matt Burns/Sick Nick Mondo (Professional Wrestler, AEW)!!
---
Hello Grue-Lings,
  Today for Celebrity Picks we have a former professional wrestler known as Sick Nick Mondo. Real name is Matt Burns. 
He is known for his appearances with Combat Zone Wrestling (CZW). He was known throughout his career for his willingness to take extremely dangerous bumps and getting involved with a lot of weapons in matches. In 2004, he was inducted into CZW's Hall of Fame.  His CZW debut was on May 6, 2000 against Trent Acid, at A Living Hell. At Cage of Death IV on December 13, 2002, he competed in a Tables, Ladders, and Chairs match against The Backseat Boyz with Mondo as his partner but ended up losing. The Backseats won in the end with the Acid Bomb whilst Blade's head was in the ladder. Mondo failed to capture the CZW Death Match Championship a three-way with Zandig and Nate Hatred at Live Again in January 2003. He got a victory over Ian Rotten to win CZW's 2nd annual Tournament of Death in July 2003. Burns retired in 2003 after suffering several injuries during his career. He has been featured as a playable character in Backyard Wrestling 2: There Goes the Neighborhood along with Zandig. Burns would make his return to CZW at their Cage of Death XV Internet pay-per-view, as he would run down to the ring to help Lucky 13 during his match against the Forgotten Ones. Afterwards, Rory "Little" Mondo came back out, having been eliminated earlier in the match, shocked to see his idol in the ring again. He then told Mondo that he returned to the promotion to prevent his successor from mutilating himself in his name, and that he had earned his respect. Upon hearing this, Mondo retired from professional wrestling.
He is currently signed to All Elite Wrestling (AEW) as a director. Since his in-ring retirement in 2003, he has become a filmmaker, actor and stuntman.  He had directed a video marking the return of Jon Moxley, following his departure from WWE. He also directed the hype video for Moxley's debut in New Japan Pro-Wrestling. Burns now is working with AEW as a director. Here are Matt Burns Favorite Horror Films for Celebrity Picks, Enjoy:
.
.
---
.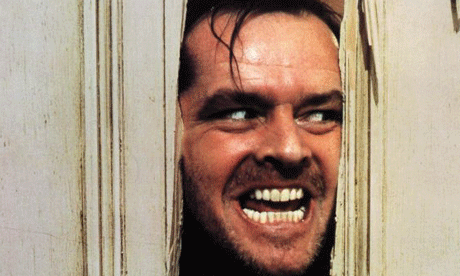 THE SHINING:
The performances and the flawless camera work here, directed by Stanley Kubrick, really get under your skin. The conversation between Jack and Grady in the men's room has to be my favorite scene of the movie. Revelation descends upon Jack, and there is no turning back from this point. This film has deep underlying menace as well, touching on the slaughter of Native Americans, and a curse that resulted within the Overlook Hotel. The Shining is a film that seems to be no less popular with each new generation.
.
.
.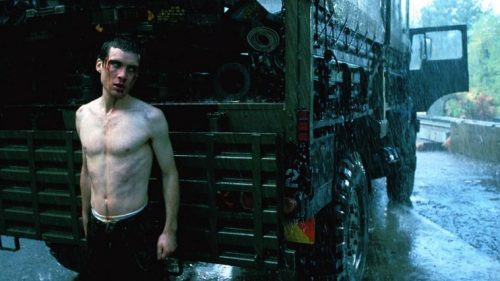 28 DAYS LATER:
The feeling of danger this film generated really affected me. I credit writer Alex Garland (who later wrote and directed the superb Ex Machina) as much as I do Danny Boyle for this film. Seeing Jim transform from a gentle bicycle courier to an all out war machine was fascinating. You learn early on that any character can go at any moment in this world. This kept me on the edge of my seat in the movie theater in a way I hadn't experienced before.
.
.
.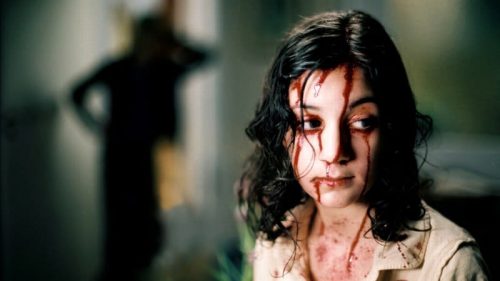 LET THE RIGHT ONE IN:
I had been hearing a lot of buzz about this Swedish coming-of-age vampire film throughout the festival scene, so I checked it out. It's somber, chilling, and beautiful. What a work of art, arriving in a unique, unexpected package. The English language remake (with Chloe Moretz) is also a stunning film. I'd say it's very nearly as affective as the original, which is an impressive accomplishment. The pool scene in the original… wow.
.
.
.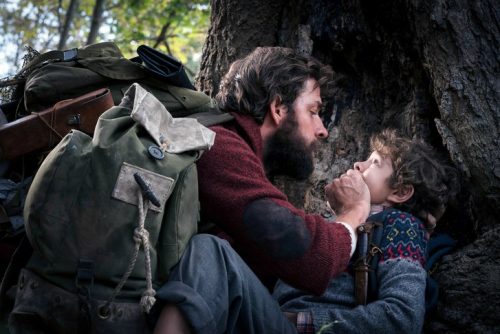 A QUIET PLACE:
I admittedly have issues with the end of this film, but it's not enough to keep me from loving the rest of the story. This is a huge accomplishment for John Krasinski, who impressively sheds his "Jim from The Office" image. The storytelling in this film grabs you from the moment it starts. There is practically no dialog or music for the first half hour, but the tension is brutal and the setup for what's to come is expertly done.
.
.
.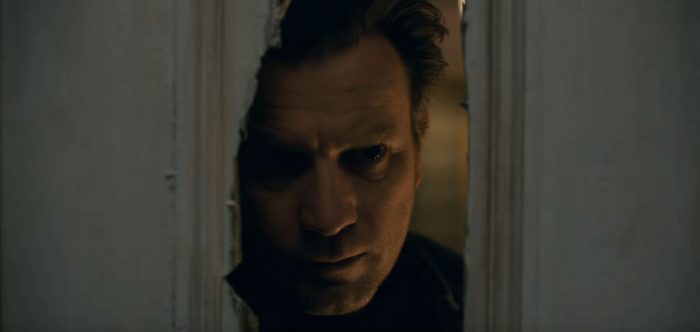 DR. SLEEP:
Like many people, I thought, "a sequel to The Shining? Really?!" But this is a more than worthy follow up, directed with remarkable confidence. The concepts and themes of the original film are expanded with a breadth and depth I couldn't have imagined. The original characters were shockingly recast to expand on the events of 1980, but most of it works! Dr. Sleep pays respect to the original film, but has many more original ideas to sort through. Poor Danny had a difficult childhood, and now he has a difficult adulthood.
.
.
.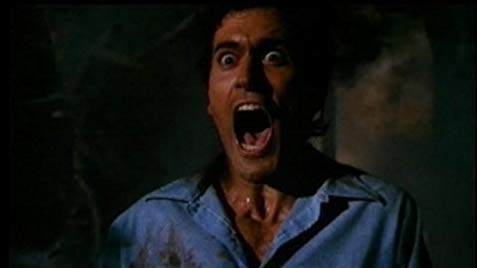 EVIL DEAD 2:
Is it possible to have more fun with a horror film? Not that I've seen. Bruce Campbell gives a legacy defining performance, and Sam Raimi is gleefully out of control here.
.
.
.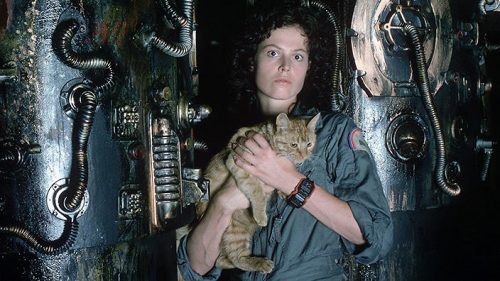 ALIEN:
This also happens to be my favorite film of all time. There were just so many breakthrough ideas in Alien and they are still effective today! The terrifying life cycle of the alien creature (brought to life by H.R. Giger), having a blue collar woman end up as the only survivor, the shock of learning an android (with ulterior motives) is part of the crew. Plus, this is one of the most beautifully photographed films I have ever seen. I watch it at least 2 times every year.
.
.
.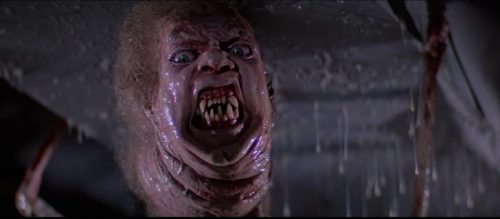 THE THING:
I only saw this film for the first time a couple years ago, and it instantly hooked me. Now I want to watch it again and again. The practical creature effects (done by Rob Bottin when he was just 22!) are utterly jaw dropping. But aside from the impressive gore, this film also offers a fun puzzle to solve that will have you thinking long after the credits roll.
.
.
---
.
.
.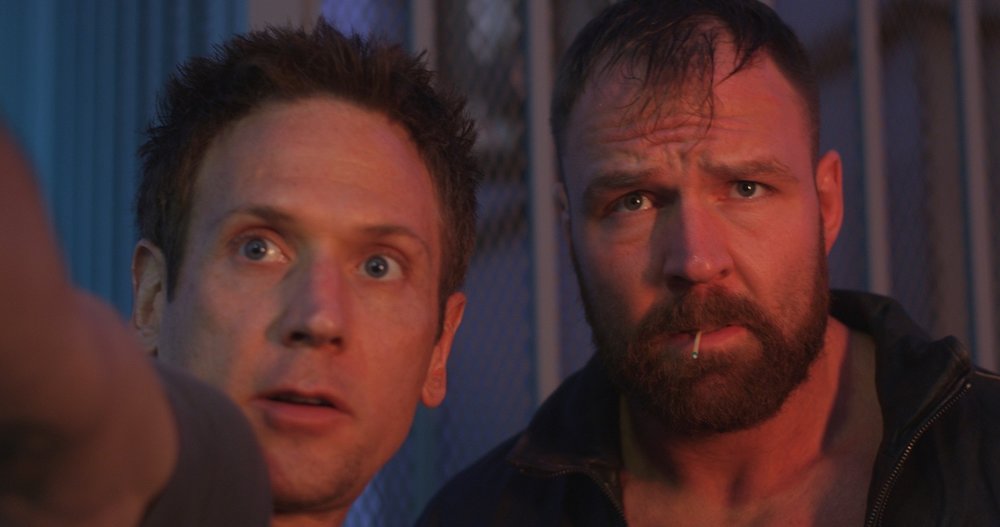 ---