---
Mark Patton's Scream Queen! My Nightmare on Elm Street comes to DVD in March!!
---
Virgil Films has the rights to Mark Patton's A Nightmare On Elm Street 2: Freddy's Revenge LGBTQ documentary Scream, Queen! My Nightmare on Elm Street. The film will be released on DVD and digital this March.
.
.
The film is directed by Roman Chimienti and Tyler Jensen and follows the former actor — who says he quit show business due to the trauma of the production — to horror conventions across the U.S. He tries to make peace with the experience and confronts the Freddy's Revenge cast and crew for the first time. It features interviews with co-stars Robert Rusler, Kim Myers and Clu Gulager are featured, as well as Freddy Krueger himself, Robert Englund.
.
.
Virgil plans a limited theatrical release for Scream, Queen! My Nightmare on Elm Street in the coming weeks and will put it out on DVD and digitally on March 3, 2020.
The Society of LGBTQ Entertainment Critics named Scream, Queen as its LGBTQ Documentary of the Year.
Mark Patton starred in Freddy's Revenge as Jesse Walsh, a teenager who moves with his family into the home of the lone survivor from a series of attacks by dream-stalking monster Freddy Krueger (Robert Englund). There, Jesse is bedeviled by nightmares and inexplicably violent impulses. It turns out Freddy needs a host body to carry out his gruesome vendetta against the youth of Springwood, Ohio. While Freddy gains influence, Jesse and his girlfriend, Lisa (Kim Myers), race against the clock trying to figure out what's going on.
.
.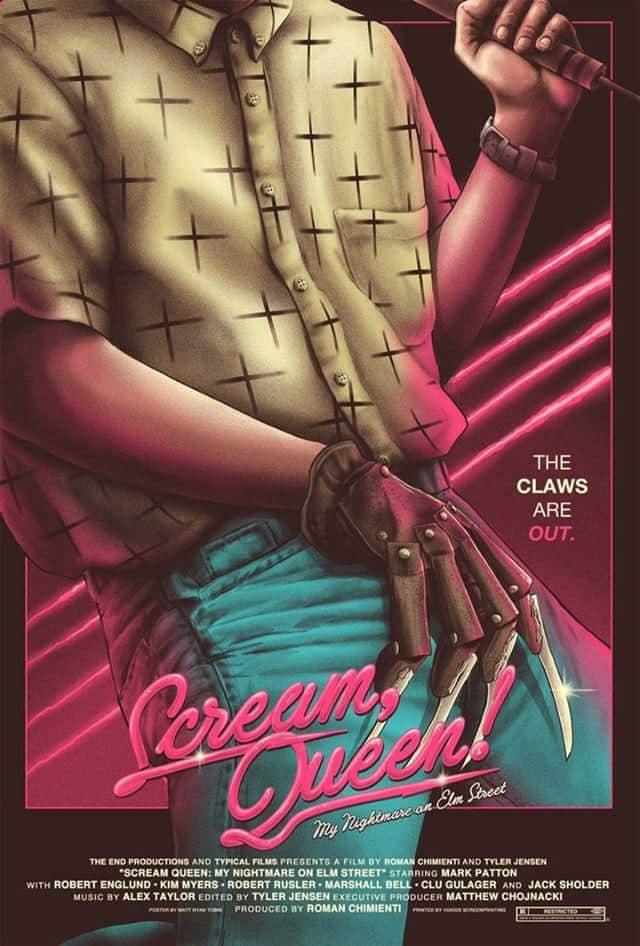 ---