---
Mother Noose presents Once Upon A Nightmare horror anthology!!
---
From the sick minds that brought you Frankenthug and Room for Rent, comes their next tale of TERROR; Mother Noose presents Once Upon a Nightmare, an anthology of twisted fairy tales! Join Mother Noose as she corrupts your mind with a sinister tales for Cinderella, mutilates your sense with a HORRENDOUS rendition of Hansel and Gretel and TEARS your soul apart with The Three Little Pigs.
Erin Brown (Masters of Horror), Jezibell Anat (Arte Factum: Legends) and Jon Devlin (Joe Stryker) star in the 4th film by indie horror icon Richard Tanner. Sit back, relax, and poke a hole in the bottom of your popcorn bucket because once these tales get started there is no happy ending.
.
.
A poor young man, desperate for money, stumbles onto a job as an assistant to an eccentric storyteller living deep in the woods. As her stories become darker and more menacing, he quickly finds out that there is no happily ever after.
.
.
Website:
www.abuckshortproductions.com
IMDB:
https://www.imdb.com/title/tt10655320/?ref_=nm_knf_i1
Facebook:
www.facebook.com/abuckshortproductions
Twitter and Instagram:
@abuckshortprod
.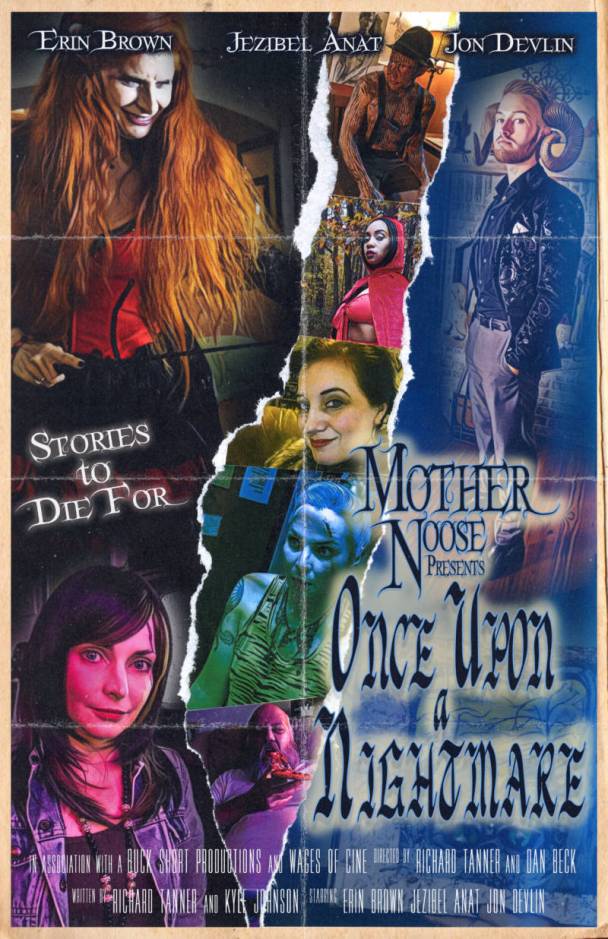 ---