---
Mind Games being released by MVD Entertainment!!
---
MVD ENTERTAINMENT IS PROUD TO ANNOUNCE A SECOND SLATE OF RELEASES FROM THE YARI FILM GROUP.
Titles include Bob Yari's film debut Mind Games starring Maxwell Caufield and Edward Albert for the MVD Rewind Collection, along with four films to add to the MVD Marquee Collection including First Snow starring Guy Pearce and J.K. Simmons, Mark Rydell's drama Even Money starring Kim Basinger, Forest Whitaker, Danny Devito and Ray Liotta, Haven starring Orlando Bloom, Zoe Saldana and Anthony Mackie and Possession starring Sarah Michelle Gellar.
The deal was negotiated by Eric D. Wilkinson for MVD Entertainment and Moonstone Entertainment on behalf of the Yari Film Group.
MIND GAMES: Making its debut on physical media on Special Edition Blu-ray and DVD and digital on February 11, 2020 comes Director Bob Yari's feature directorial debut Mind Games. Maxwell Caulfield (Grease 2, Empire Records) stars in this taut psychological thriller about a family's battle for survival against a cruel, scheming stranger. Trapped in an unhappy marriage, Dana Lund (Edward Albert, Galaxy of Terror) and his wife, Rita (Shawn Weatherly, "Baywatch") try to breathe new life into their relationship by taking a trip through northern California with their 10-year-old son Kevin (Matt Norero, "Roseanne"). Along the way they pick up Eric (Caufield) an amiable hitchhiker who's a psychology student. But Eric's charm masks the fact that he is psychotic. Sensing the Lund's vulnerability, he decides to take control of the family, then destroy it through deceit and emotional manipulation. At first the Lunds are easy prey until they realize they've become victims of a bizarre reign of terror. They begin to fight back in a desperate attempt to save themselves from Eric's madness and perverse MIND GAMES
The Special Edition Blu-ray of Mind Games includes great exclusive bonus material including a brand new feature length documentary "The Making of Mind Games" (HD, 108 mins) featuring interviews with stars Maxwell Caulfield, Matt Norero and Shawn Weatherly, producer Mary Apick and director Bob Yari. Additional features include "Bob Yari: Portrait of a Producer" (HD, 33 mins), a retrospective featurette on the career of the producer of the Academy Award Best Picture Winning Crash, The Illusionist, Find Me Guilty and many other great films. Also included is the film's original trailer, reversible artwork sleeve, mini-poster and a limited slipcover.
FIRST SNOW: Making its debut on Blu-ray and returning to DVD is First Snow, from writer / director Mark Fergus (Children of Men, Iron Man). Guy Pearce (Memento, L.A. Confidential), Piper Perabo (Coyote Ugly) and Academy Award© Winner J.K. Simmons (Whiplash, Spider-Man 1-3), Adam Scott (Step Brothers) and William Fichtner (Armageddon) star in this intriguing thriller about a man whose life spins out of control after psychic tells him his days are numbered.
After his car breaks down in a desolate town, a slick salesman, Jimmy Starks (Pearce), visits a fortune teller (Simmons) to kill some time. But the psychic's ominous reading sends Jimmy's life into a tailspin when he learns that his life will soon end, but he is safe at least, until the first snow of the season. Now, with his ultimate fate looming nearer, Jimmy becomes obsessed with revisiting his past in hopes of changing his destiny before it's too late.
This release includes great bonus material including a behind the scenes featurette and the
original theatrical trailer along with Blu-ray exclusive reversible artwork.
EVEN MONEY: Making its debut on Blu-ray and returning to DVD, Academy Award winners Kim Basinger (L.A. Confidential) and Forest Whitaker (Last King of Scotland) join Danny DeVito (Get Shorty) and an all-star cast in this compelling thriller directed by Academy Award nominee Mark Rydell (On Golden Pond) that follows the lives of nine individuals, as their fates become increasingly entwined in a web of addiction and gambling, culminating at one critical moment where their lives will be lost or reclaimed.
Struggling writer Kate (Basinger) loses her family's savings at a casino; a washed-up magician (Devito) tries to help Carol regain her money; Clyde (Whitaker) owes so much money to his dangerous bookie (Jay Mohr, Go) that he asks his NBA-destined nephew (Nick Cannon, Drumline) to throw the game. Also starring Kelsey Grammer ("Frasier"), Tim Roth (Reservoir Dogs), Ray Liotta (Goodfellas) and Carla Gugino (Watchmen), "Even Money" is a cautionary thriller about addiction and deception that hits a jackpot of suspense.
Bonus features include the original theatrical trailer.
HAVEN: Making its Blu-ray debut and returning to DVD is the thriller Haven, from the producers of the Academy Award winning Crash and Dallas Buyers Club. On the idyllic shores of the Cayman Islands, Shy (Orlando Bloom, The Lord of the Rings Trilogy) and Andrea (Zoe Saldana, Guardians of the Galaxy) share a secret her parents can never know… they are in love. But a night of passion leads to their discovery and a devastating act of vengeance by Andrea's brother (Anthony Mackie, Captain America: Civil War). Meanwhile, a shady American businessman (Bill Paxton, Aliens) has fled with his daughter to the Islands to avoid federal prosecution, only to be drawn into a dangerous web of deceit. As lives intersect and truths are revealed, a chain reaction of violence is set in motion that will determine whether love can survive the fall of paradise in this thriller also featuring Joy Bryant ("Parenthood") and Bobby Cannavale (The Irishman).
This release includes great bonus material including a behind the scenes featurette and the
original theatrical trailer
POSSESSION: Returning to Blu-ray and DVD is the chiller Possession from the executive producers of The Grudge and The Ring. Sarah Michelle Gellar (The Grudge 1 & 2), leads an all-star cast including Lee Pace (TV's "Pushing Daisies") and Michael Landes (Lakeview Terrace) in this mesmerizing thriller. Newlyweds Jess (Gellar) and Ryan (Landes) seem to have it all until a car accident renders both Ryan and his brother Roman (Pace) comatose. But things spin even more eerily out of control when Roman awakens and tries to convince Jess that he is her husband. Beside herself with fear and grief, Jess grapples with one question: Could the man before her actually be the man she lost….or does something far more sinister await her in his arms?
All of the previously available bonus materials return for the new Blu-ray and DVDs including a making of featurette, deleted and alternate scenes, the original theatrical trailer along with Blu-ray exclusive reversible artwork.
.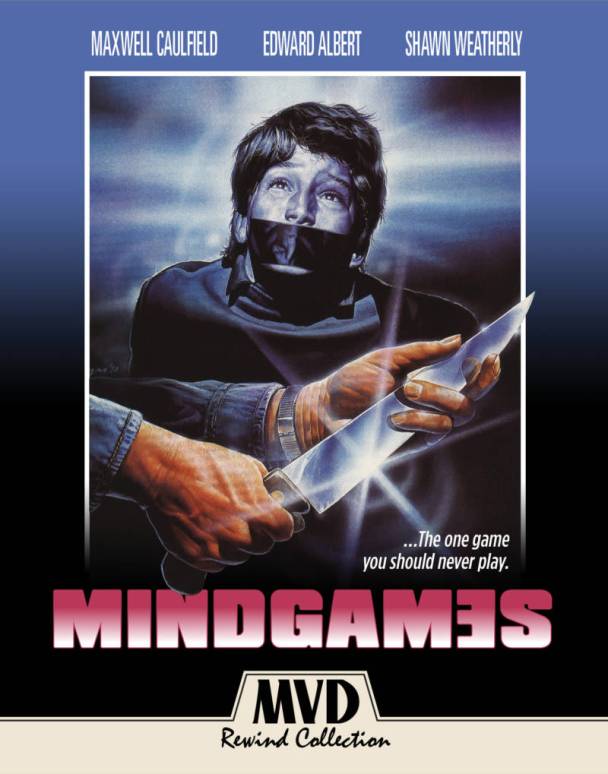 ---