---
JOEY AMBROSINI TO COME TO FRIGHT HAVEN IN 2020?
---
Actor, Joey Ambrosini, made his theater debut working at a haunted trail in Shelton, Connecticut in September 2019 as a Zombie before developing the undead vampire character of Samuel Hemlock. During October 2019 while Samuel Hemlock was haunting the souls who stepped foot in Hemlock manor, alongside his vamp family, he said, "I just love this character. Samuel was developed a few hours after I got the news that I'm being switched from a zombie to a vampire. I mean, I was so happy. It is so much fun playing Samuel and just haunting people alongside my haunt family. It's about that vamp nation."
But then came December 8, 2019 when Joey posted on Twitter a banner of another haunted attraction in Connecticut. The company is known as Fright Haven and known to be Connecticut's biggest indoor haunted walkthrough. Joey captioned his post, "Joey Ambrosini comes to Fright Haven in 2020. What are the odds? I guess we will see come 2020…"
This does not mean that Joey confirmed that he is officially doing it but it was the day after Christmas when he posted another hint on his Twitter captioned as, "2019 is coming to an end in six days. I cannot wait to see what 2020 brings. Perhaps more films, more haunt acting, the release of 'PANTHER HOMECOMING'! I can't say I'm not excited…"
Still, not confirming that he is officially doing it. Ambrosini has said many times that the 2019 season of his first haunted attraction is not his last and he is most definitely going back to haunt for that organization but as for Fright Haven, what would this young actor have in store? If he were to confirm him being apart of it, would he bring Samuel Hemlock in the game or something brand new? All we can say at Gruemonkey is that only time will tell and we already know that Joey said he is not done haunt acting.
.
.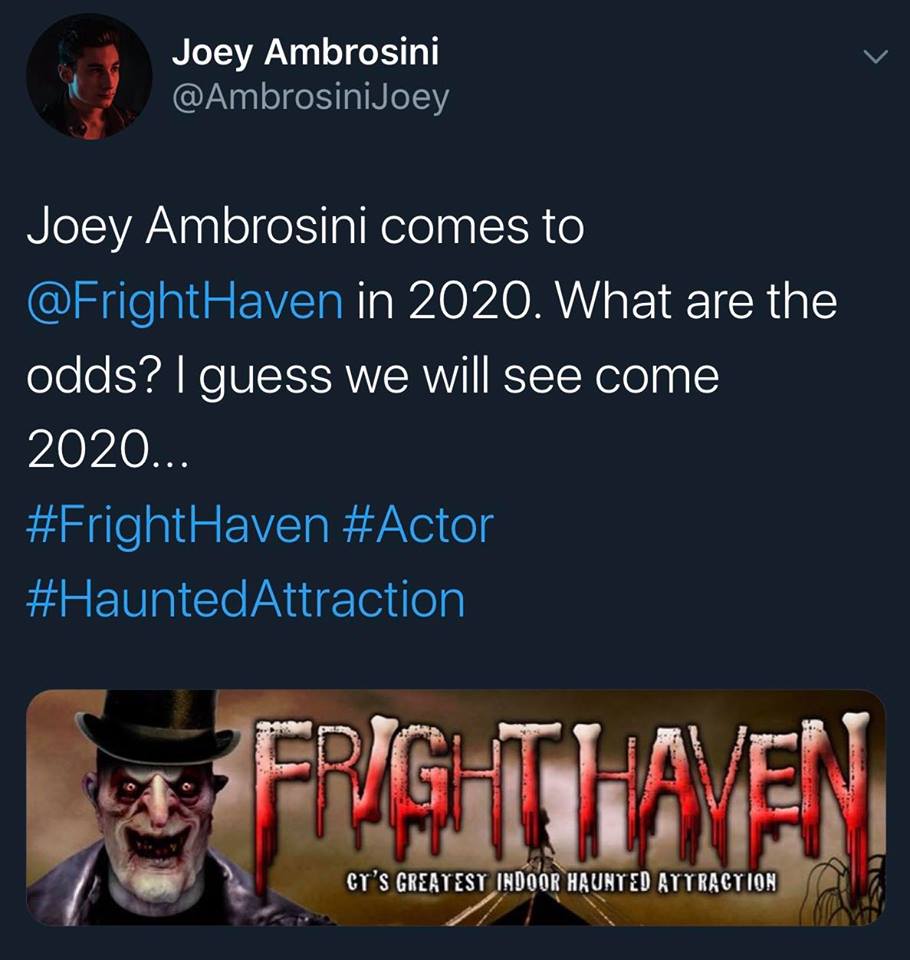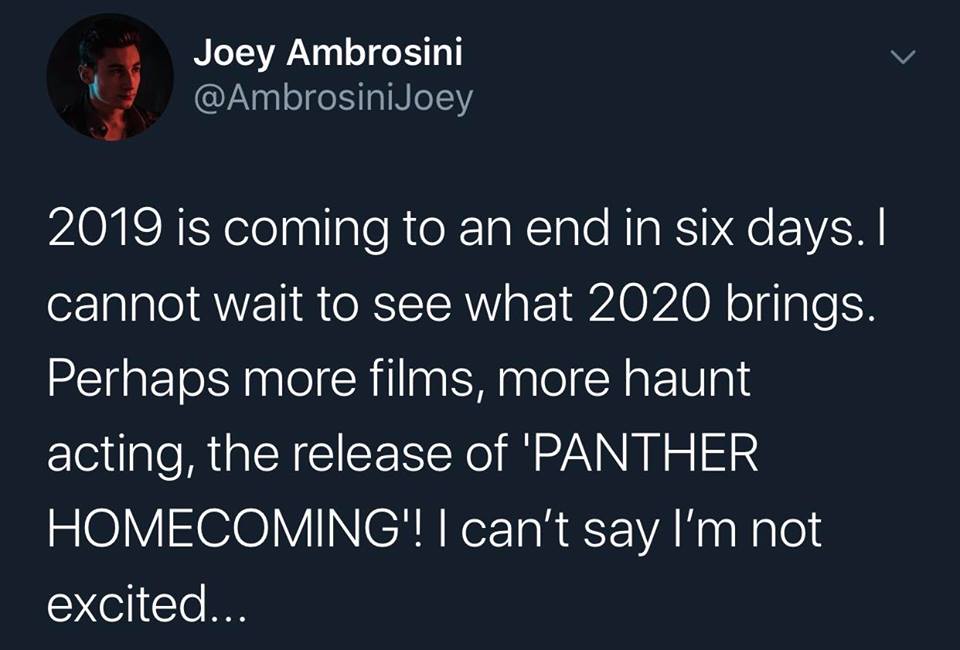 ---