---
Widow's Point to be showing at Big Apple Film Festival!!
---
The prestigious Big Apple Film Festival, now in its sixteenth year, will host the New York City Premiere of the supernatural feature Widow's Point starring Craig Sheffer (Clive Barker's Nightbreed), written and directed by Gregory Lamberson (Johnny Gruesome), based on the critically acclaimed novella by Richard Chizmar (Gwendy's Magic Feather) and his son Billy. BAFF runs Monday, November 18th to Thursday, November 21st at Cinepolis Chelsea Theatre, located on 23rd Street at Seventh Avenue. Widow's Point screens as part of the 8:15 pm horror block, along with the shorts "Daughter of Dismay," "Good Intentions," and "Real American Chicken." Lamberson will participate in a Q&A.
Advance tickets are available at https://bigapplefilmfestivalfall2019.eventive.org/schedule/horror-block-5dbf324232e8ac002fc729ba
.
.
Widow's Point tells the story of Thomas Livingston (Sheffer), an author who spends a weekend locked in a haunted lighthouse as a publicity stunt for his next month. As Livingston delves into the lighthouse's terrifying history, powerful forces drive him to the brink of madness and a confrontation with cosmic horror.
.
.
Filmed in Buffalo and Western New York, Tamar Lamberson produced, with Richard Chizmar and Erin Elizabeth Heald executive producing. Armand John Petri and Joe Rozler composed the haunting score, with vocals and viola by Mary Ramsey of 10,000 Maniacs and John and Mary fame.
The BAFF screening will be the first time Lamberson has presented his work on a big screen in Manhattan since the NYC premiere of Slime City Massacre in 2010. The filmmaker called the city home for two decades, and his first film, Slime City, was a midnight movie success at the Bleecker Street Cinemas in 1988. His second and third features, Undying Love and Naked Fear, played as midnight movies in Gotham as well. Since 2003, he has been making movies and writing novels in Buffalo.
BAFF is the seventh festival to screen Widow's Point, which has garnered several awards on the circuit. The Shawna Shea Memorial Film Festival awarded it Best of Festival Feature, Best Male Actor, and Best Score, and presented Lamberson with its William Gerrity Award. Twin Tiers International Film Festival awarded it Audience Choice Award Feature, and Upstate NY Horror Film Festival awarded it Best New York Horror Feature. The film was an Official Selection at Lusca Fantastic Film Festival, Philadelphia Unnamed Film Festival, and American Horrors Film Festival.
BAFF was chosen as one of MovieMaker Magazine's "25 Film Festivals Worth the Entry Fee" and "25 Coolest Film Festivals."
.
.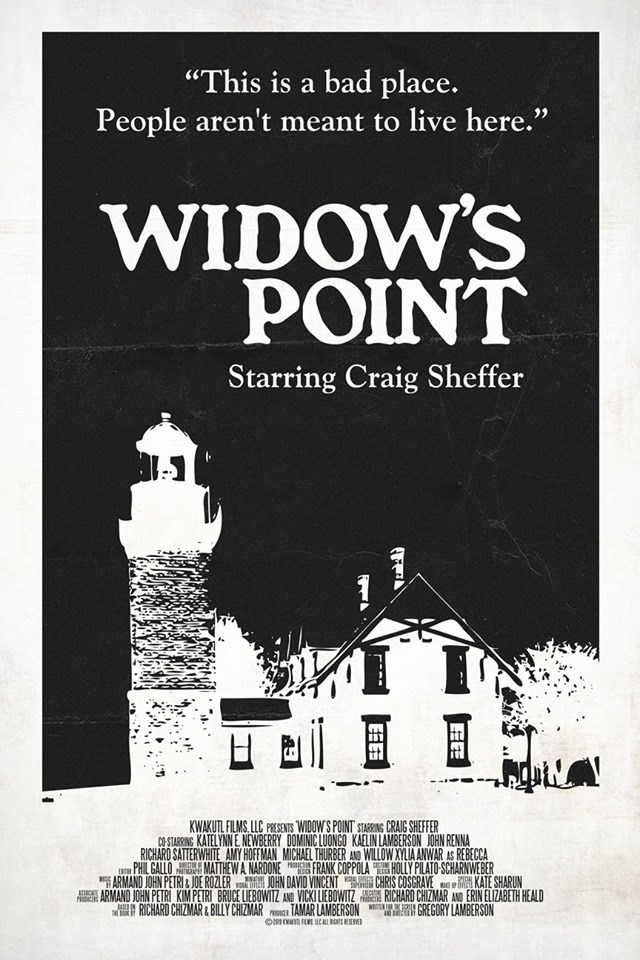 ---