---
Gravitas Ventures picks up Use Me!!
---
Gravitas Ventures, a Red Arrow Studios company, has acquired international and United States rights to suspense thriller USE ME, written, directed by and starring Julian Shaw and Ceara Lynch. The film will be available on Digital HD, Blu-ray, DVD and On Demand in the U.S. and Canada on November 26, 2019.
The film also stars Jazlyn Yoder (A Dark Place, "Chicago P.D."), Joseph D. Reitman (Jay and Silent Bob Reboot, "Happy") and Sarah Armanious ("Fighting Season," "Cleverman").
Produced by Jonathon Green of Green Light Productions. Lynch also serves as an executive producer.
.
.
 Australian filmmaker Julian Shaw (as himself) travels to the United States to direct a documentary about 'mental humiliatrix' Ceara Lynch (herself), who has successfully built a career as a leading star in this new niche of online sex work by humiliating men online without ever exposing herself or meeting them in person. Soon, Julian develops feelings for his subject, but could it be that Ceara is blackmailing clients who trusted her with deeply personal materials? What was meant to be entertainment quickly becomes a matter of life and death.
.
.
The film utilizes the stylistic features of a documentary and by "blurring the line between fantasy and reality in ways both subtle and overt, it manages to keep you guessing right up until the end." (FimInk)
.
USE ME won the Grand Jury Prize at the Sydney Underground Film Festival (2019) and Best Editing at the Brooklyn Film Festival (2019).
.
.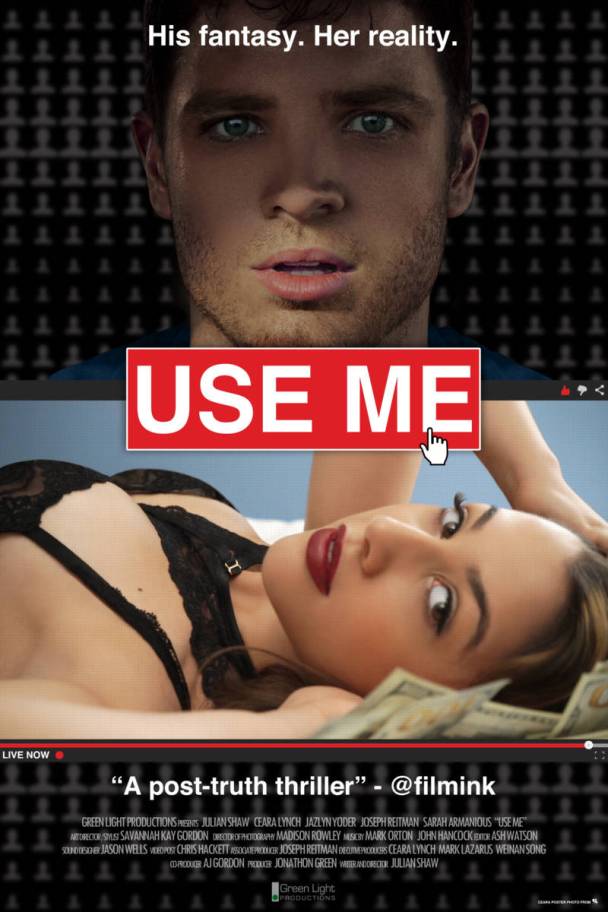 ---