Hellter interviews Adrienne Barbeau (The Fog, Escape from New York)!!
---
Hellter interviews Adrienne Barbeau (The Fog, Escape from New York)!!
---
Hello Grue-Lings,
Today we are extremely excited to bring to you a Icon and an amazing Women in Horror, Adrienne Barbeau.
Adrienne Barbeau is an American actress and author best known for her roles on the TV series Maude and for her amazing career in horror.  A true Horror Icon and Scream Queen with some films such as: Someone's Watching Me! (1978), The Fog (1980), Escape from New York (1981), The Thing (1981), Swamp Thing (1982), all John Carpenter-related projects, Stephen King-scripted Creepshow (1982), Two Evil Eyes (1990), and recently Tales of Halloween. During the 1990s, she became best known for providing the voice of Catwoman on Batman: The Animated Series (1992).
Made her Broadway debut in "Fiddler on the Roof" (1968). Has one son with John Carpenter: Cody Carpenter who's a musician.  She was nominated for a 1972 Tony Award as Best Supporting or Featured Actress (Musical) for her portrayal of bad-girl Betty Rizzo in the original Broadway production of "Grease".
Her roles in the horror film The Fog (1980) and Escape from New York (1981) were written specifically with her in mind.
Her nude scene in Swamp Thing (1982) was intended only for European release but eventually made its way onto an American DVD of the movie — until a Texas housewife complained of her sons' inadvertently viewing nudity in a PG-rated movie, at which point the DVD was recalled.
Her role in the horror remake Halloween (2007) was ultimately deleted from the final finished film, but was included on the DVD Special Edition.
As an actress, she was highly influenced by Bea Arthur. Credits Bea Arthur as her favorite acting mentor/best friend.
Was one of the Miss Wrestling on Big Time Wrestling. She will be in the reboot of Creepshow as well. Below is our interview with Adrienne Barbeau:
.
.
---
.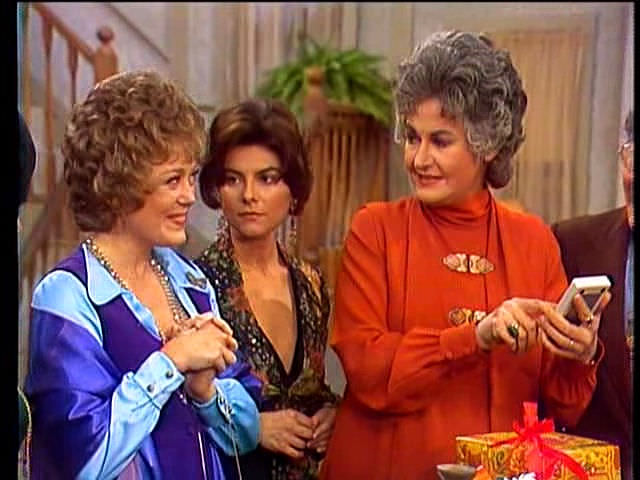 .
HELLTER: You were a regular on the hit tv series Maude, how was it like working on set and working with the great Bea Arthur who was also a Golden Girl?
ADRIENNE: Maude was my first foray into television and one of the best experiences of my career. It was a joy to go to work everyday. Bea Arthur, Conrad Bain, Rue McClanahan, and Bill Macy became my surrogate family, and we had such a great time together. The real blessing was working for Norman Lear; doing a show that was socially significant, ground-breaking, and something we were all very proud of. I still meet people who thank me for the impact the show had on their lives. That's very, very gratifying.
.
.
.
HELLTER: The first film you did was in 1976, a made for tv supernatural film called The Great Houdini. You play Daisy. How did you get the role of Daisy, how did it come about?
ADRIENNE: The role of Daisy in The Great Houdini came to me as a direct offer from the producers via my agents. In those days, if you were on a successful series, as Maude was, you were rarely called upon to audition. We were on hiatus and I was in Palm Springs doing "The Owl and the Pussycat" opposite Conrad Bain when the call came that they'd like me to play Paul Michael Glazer's mistress in the tv film.
.
.
.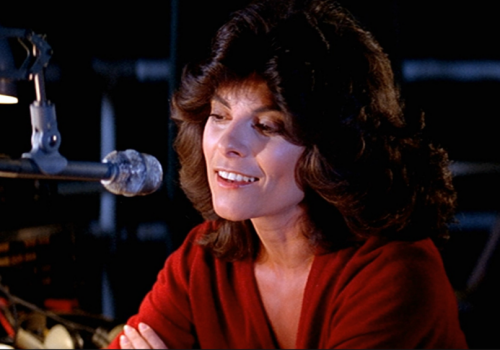 .
HELLTER: You did so many films, and alot of horror and sci-fi films, but the role you are most known for is from the horror film The Fog. The film has become a classic and has a huge cult following. How do you feel about the huge following the film and your character still have after all these years?
ADRIENNE: None of us ever considered when we were making The Fog in 1979 that forty years later it would be even more revered than it was when it was released. It's wonderful hearing fans say that it's one of their all time favorite horror films. We had such a good time making it. The cast and crew were again like family, and filming in the Point Reyes National Seashore, one of the most beautiful locations in the land, made it all the more special. John did write the role of Stevie Wayne for me and I am forever grateful.
.
.
.
HELLTER: How was it like playing Wilma in The Crate episode of Creepshow?
ADRIENNE: Playing Wilma "Just call me Billie, everyone does" in Creepshow was probably the most fun I've had on any of my films. And I owe most of her to George. He gave me permission to go all out with her; make her bigger, more outrageous. I think the reason she works, though, is because I really understood what was driving her behavior. So I wasn't just playing bitchy or nasty, I was playing a woman who's been terribly disappointed with the way her life turned out and who blames her husband for that. I like to think that brought an honesty to the part that made her more than a cartoon.
.
.
.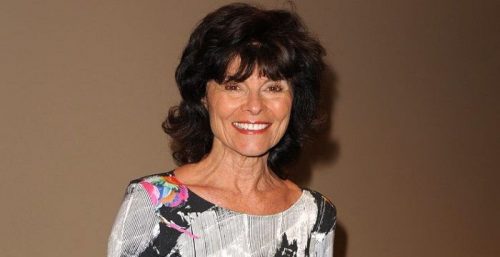 .
HELLTER: Tell us about the books your wrote and album you made? Some fans aren't aware that you are a author and singer as well as a actress.
ADRIENNE: I wrote my memoir "There Are Worse Things I Could Do" – the title taken from the song I sang as Rizzo in the original Broadway production of "Grease" – in 2006. It's a collection of stories about making all the films you've asked me about, and about working for the mob, being on Broadway, doing Maude and Carnivale, dating Burt Reynolds and being married to John Carpenter, having twins at age 51 – just funny stories that I thought might entertain. And when the memoir made the L.A. Times best seller list, I was approached by another author who wanted to collaborate on a novel for horror fans. So together we wrote "The Vampyres of Hollywood", about a scream queen who happens to be a vampyre, and her clan which consists of A-List Hollywood actors like Orson Welles and Charlie Chaplin and Robert Downey Jr. Then I went on to write the sequels "Love Bites" and "Make Me Dead" by myself. "Love Bites" has been optioned by Harrison Smith who produced and directed Death House. A digital boxed set of the memoir and "Love Bites" and "Make Me Dead" was just released on Amazon under the title "Scream Queen Confidential: A Memoir and Two Mysteries".
.
.
.
HELLTER: Does your son Cody Carpenter still have his band, The Cody Carpenter Band?
ADRIENNE: My son Cody spent most of last year playing concerts in Europe and the States with his dad on the John Carpenter's Lost Themes Tour. They're doing another month of shows this November. Cody's own music can be heard at https://ludrium.bandcamp.com/album/infiltrate-the-mothership
.
.
.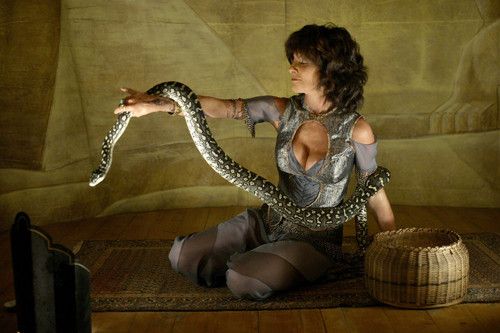 .
HELLTER: In 2016 at the New York Horror Film Festival you got the Lifetime Achievement award. How did it feel to win that award and be a Scream Queen and legend in the horror world?
ADRIENNE: It was an honor – and a surprise – to win the New York Horror Film Festival Lifetime Achievement Award. Really an honor. And I love my statuette!!
.
.
.
HELLTER: What's been your favorite role you done so far and why?
ADRIENNE: One of my favorite roles to date is Ruthie, the snake dancer, in HBO's Carnivale. I loved the writing, loved the cast and crew and writers and producers, loved the location, loved the caterers! I even loved the snakes, even though they deposited their digested rats on my costume every time we had a scene together. And in addition, for a mother with two boys in grammar school, the opportunity to play that role on location close enough to home that I could drive the boys to school and sometimes even pick them up afterwards was heaven sent. 
.
.
.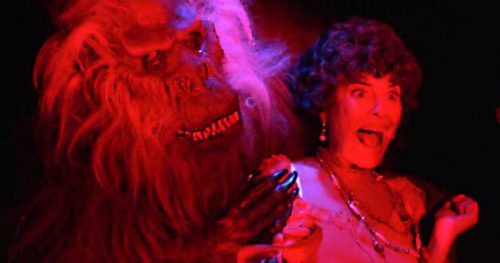 .
HELLTER: How was it like working for Tales of Halloween? You returned back to the voice of the radio host again similar to your role in The Fog.
ADRIENNE: Even though I was on screen in Tales of Halloween, I think of it more as I do Death House. I was a voice actor really, just like I did the voice of Catwoman in Batman, the Animated Series (which most people don't know) and voices for multiple video games (I'm PinkEye in MadMax, Dr. Tillson in Halo 4, Hera and the Oracle is two of the God Of War games, etc.). In Tales I reprised Stevie Wayne's voice as the radio d.j. and in Death House I am the voice coming over the prison monitors. I haven't seen either film so I can't tell you much more, except with the cast of Death House I suspect the audience is going to go nuts! 
.
.
.
HELLTER: Anything else you would like to discuss or promote?
ADRIENNE: As for what I've been doing recently, well, I spent most of 2015 and 2016 on stage with the National Tour of "Pippin", singing my song while doing a trapeze act 15 feet in the air with no net. You can tell I'm sort of proud of that. And I just finished filming The Chain, a psychological thriller, with my dear Swamp Thing buddy Ray Wise, and Madeline Zima and John Patrick Amedori. Then I did a cameo in Apple Seed for writer/director/star Michael Worth, and Rance Howard, Clint Howard and Robby Benson. And then a "golf comedy" called The Eagle and the Albatross for director Angela Shelton (Tumbleweeds; Heart, Baby) starring Dan Lauria. Now I'm off to Arizona to film an family drama For the Love of Jessee, and then on to work with Lance Henriksen in what I think will be an hysterically funny horror film. Really looking forward to that one.
I'm pretty good about keeping my website up to date: www.abarbeau.com. This is my FaceBook page https://www.facebook.com/4abarbeau/ and you can find me on Twitter @abarbeau.
.
.
---
.
.
.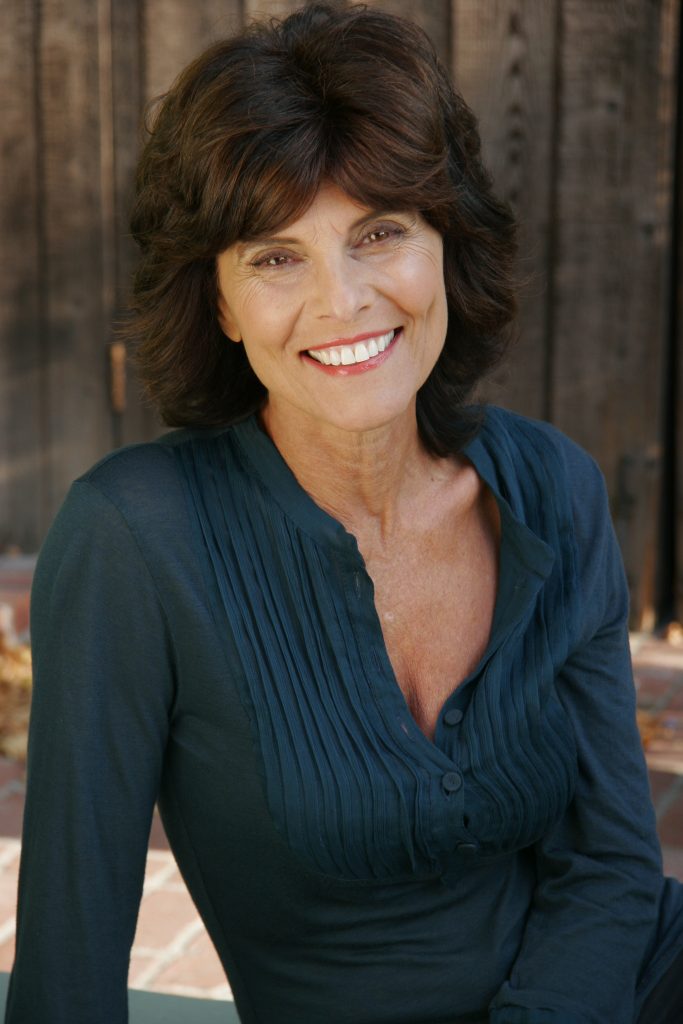 ---