---
New poster for Concept Media's Trespassing!!
---
Concept Media Films has announced TRESPASSING, their new slasher thriller, produced & shot entirely in secrecy. Written and directed by Ryan Stacy (Failing Grace, She Burns in Hell: Accounts from Chamberlain, Maine), the film is set in the rural out-lands of southwest Ohio. Starring: Jason Crowe (Harvest Lake,The Badman) co-starring with Kaylee Williams (Mrs. Klaus, The Lashman) and Brittany Blanton (Don't Fuck In The Woods, Kill Dolly Kill).
.
.
TRESPASSING is centered around a young photographer who quickly finds herself eluding a trio of masked killers while trying to navigate an abandoned property with many dark histories. Rounding out the cast are familiar Concept Media talents Payton Pleska (née Krebs; star of Shawn Burkett's The Lamb), her husband Mike Pleska (Betsy), and Char Stone (Cinematic Reality). Making his feature film acting debut is Concept Media affiliate Rob Collins, co-owner of Taintbad Productions, with the latter company serving as the F/X studio on the project. Stacy makes a brief cameo along with actor Shayna Stanley (30 Seconds to Die's Bye Felicia) offering a quick appearance as well.
.
.
Concept Media's Travis Wilson, Andrew Moore, Chris Gierowski, and Cheyenne Gordon co-serve as executive producers.  Marylee Osborne also produces with Christopher J. Neal, Annabelle Taylor (also an actor in the film & key location owner), and Tommy Smith.
Shot outside of Eaton, Ohio over the course of eight days. Full information about the project can be found at the studio's website.
.
.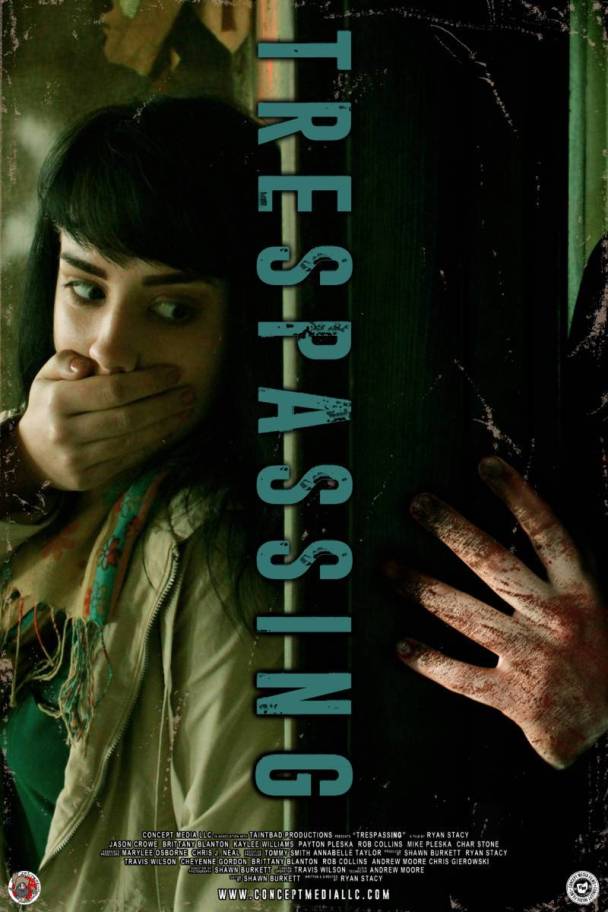 ---