---
New poster for Widow's Point!!
---
Kwakutl Films, LLC has released a promotional poster and teaser trailer for Widow's Point, the upcoming supernatural thriller starring Craig Sheffer (Nightbreed, One Tree Hill). Based on the book by author Richard Chizmar and his son Billy, the film was written for the screen and directed by Gregory Lamberson (Slime City, Johnny Gruesome). Produced by Tamar Lamberson. Executive produced by Chizmar and Erin Elizabeth Heald.
.
.
Down on his luck author Thomas Livingston (Sheffer) spends a weekend locked inside a haunted lighthouse as a publicity stunt for a book he is writing about the murders, suicides, and disappearances which have occurred at the mysterious location over the course of a century. As he uncovers the lighthouse's terrifying secrets, sinister forces drive him to the brink of madness and a confrontation with cosmic horror.
.
.
Katelynn E. Newberry and Dominic Luongo co-star as Livingston's associates. Kaelin Lamberson plays Delaney Collins, the daughter of the lighthouse keeper in 1933. Willow Xylia Anwar, John Renna, Richard Satterwhite, Amy Hoffman, and Michael Thurber play supporting roles.
Associate producers include Armand John Petri. Score by Armand John Petri, Joe Rozler; Kim Piazza, who plays Delaney's mother; and Bruce and Vicki Liebowitz. 
https://www.facebook.com/WidowsPointMovie/?modal=admin_todo_tour
.
.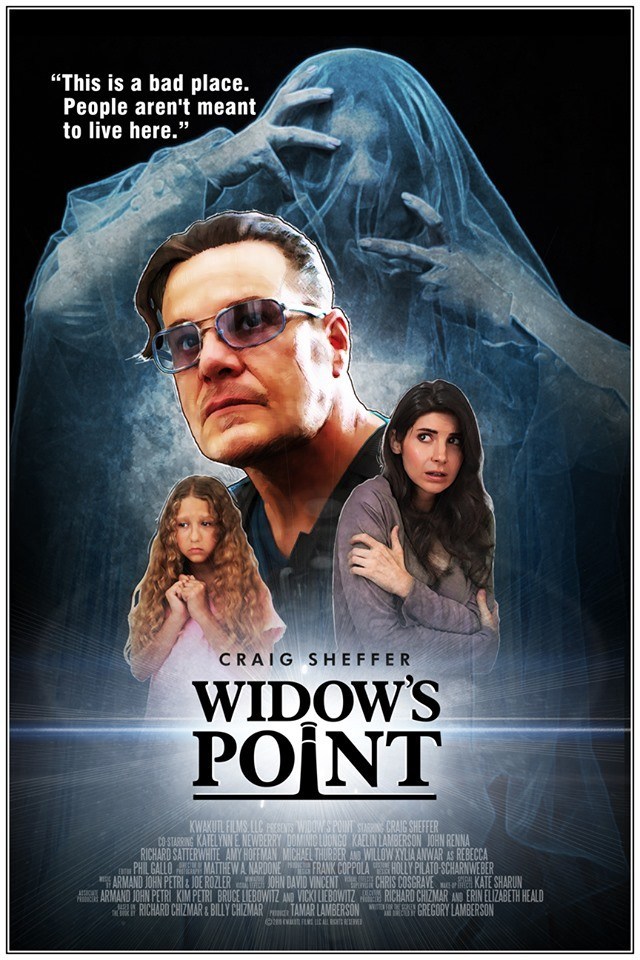 ---